A 'Magnifico' gesture for Brewers prospect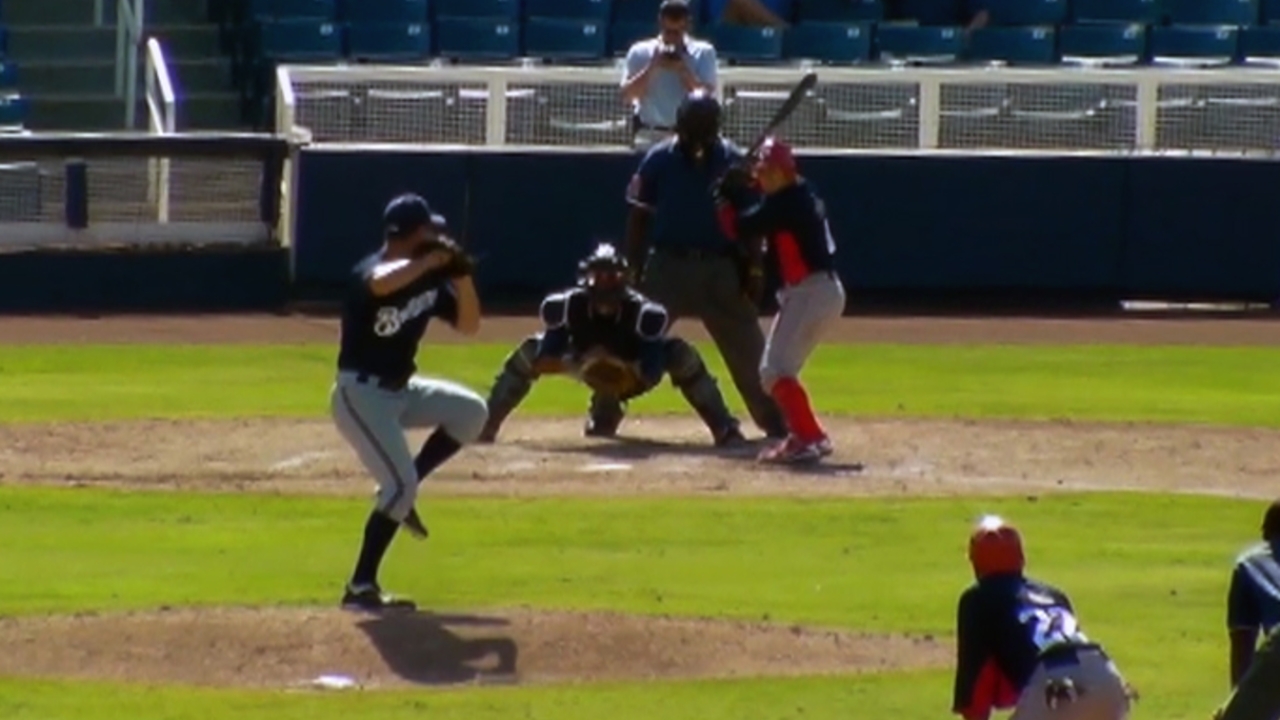 MILWAUKEE -- Brewers Minor League pitching prospect Damien Magnifico has a big right arm and, it turns out, a big heart.
He pitched at the University of Oklahoma, only a few exits down Interstate 35 from Moore, Okla., the suburb devastated by a massive tornado on Monday. Magnifico took to Twitter on Tuesday, hoping to raise awareness of the disaster relief efforts under way, and pledged to make a donation for every re-Tweet he received.
Late Tuesday night, he sent $330 to the United Way of Central Oklahoma. That represents nearly a third of the monthly take-home pay of Class A-ball players.
"Just trying to help out," Magnifico said Wednesday from Iowa, where Class A Wisconsin was in the middle of a two-week road trip. "Mostly, I was trying to get more people to realize how bad it actually was."
His girlfriend, Emily Nichols, was only a few miles away, bunkered down in the Sooners' basketball arena, when the mile-wide tornado struck. Magnifico was scheduled to pitch that night in stormy Burlington, Iowa, and spent the day getting updates on the safety of his friends in Oklahoma.
"Once I found out everyone was safe, I was fine," Magnifico said. "But we went out to go pitch and from the first pitch on you could see lightning. That was pretty distracting." Thankfully, the game was called in the second inning.
Magnifico, 21 and the organization's No. 18-ranked prospect by MLB.com, features a fastball that regularly tops 100 mph. He is 4-0 with a 4.91 ERA in his first seven appearances for Wisconsin, including a 3.60 ERA in four starts. Magnifico was the Brewers' fifth-round Draft pick last year.
Adam McCalvy is a reporter for MLB.com. Read his blog, Brew Beat, and follow him on Twitter at @AdamMcCalvy. This story was not subject to the approval of Major League Baseball or its clubs.