Lucroy taking simple approach to his slump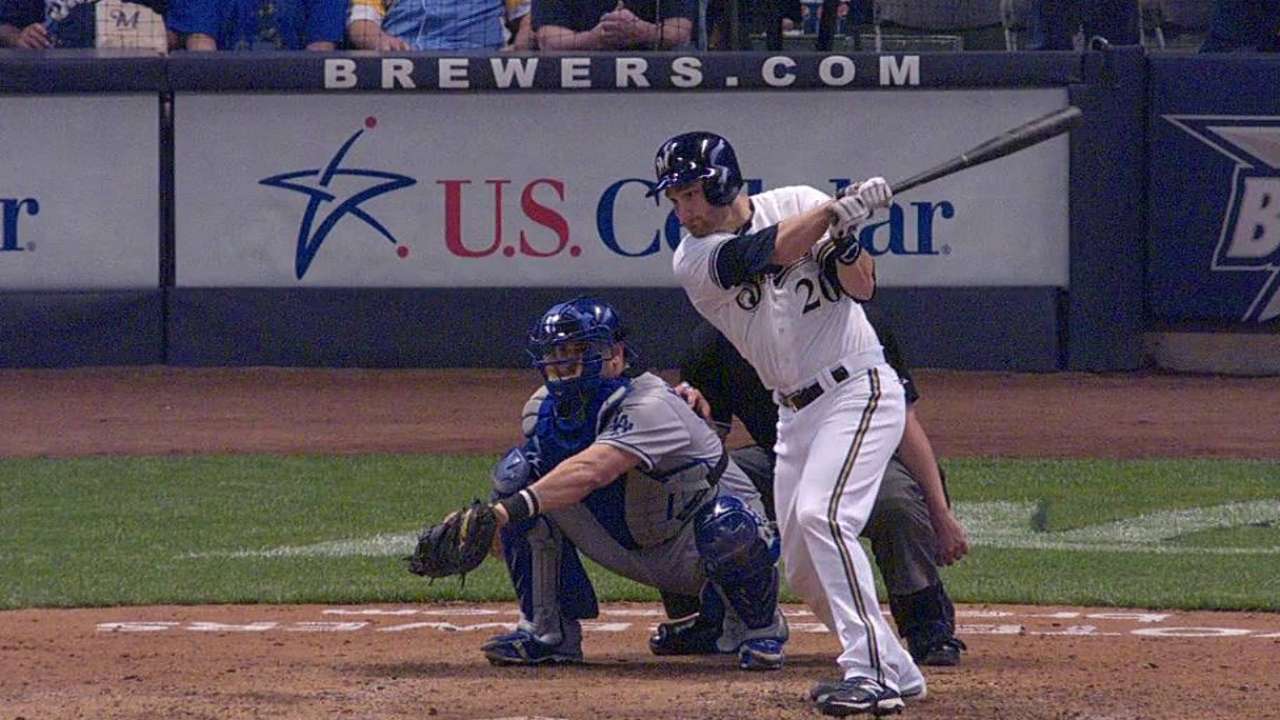 MILWAUKEE -- The Brewers had hoped second baseman Rickie Weeks' three-hit game against the Pirates at the end of April would snap his slump, and it didn't happen. They hope things are different for catcher Jonathan Lucroy.
Lucroy went 1-for-4, including an RBI single in the eighth inning of Wednesday's 9-2 loss to the Dodgers.
On Tuesday, Lucroy logged his second three-hit game of the season against the Dodgers, including a first-inning RBI single that put the Brewers on the board and a fifth-inning single amid a go-ahead, four-run rally. Both of those hits came against his buddy Zack Greinke.
"I don't care who it is on the mound," Lucroy said. "I'm just glad to get some hits."
Lucroy entered Wednesday's start in the cleanup hole batting .225 with a .282 on-base percentage and .342 slugging percentage. On the morning of May 22, 2012, he was hitting .339/.386/.545.
"I think it's important to take this game at-bat to at-bat, and not try to think in bigger terms," Lucroy said. "If we can do that, if we can keep things simple, things turn out a lot better.
"I'm not a guy to set goals for yourself, because -- this is me individually; some guys can do it -- but when I set goals, I try to do too much. When I go pitch-to-pitch, I feel a lot better about it."
Lucroy has tried some minor mechanical adjustments during his slow start, but said, "the most important thing you can do it try to keep things simple. With myself, I'm putting a lot of balls in play. I'm not striking out. That tells me my hand-eye coordination is still there. All it is, is little tweaks here and there to find out how we're going to hit the ball hard and get some hits."
Adam McCalvy is a reporter for MLB.com. Read his blog, Brew Beat, and follow him on Twitter at @AdamMcCalvy. This story was not subject to the approval of Major League Baseball or its clubs.