Brewers activate Gorzelanny, place Burgos on DL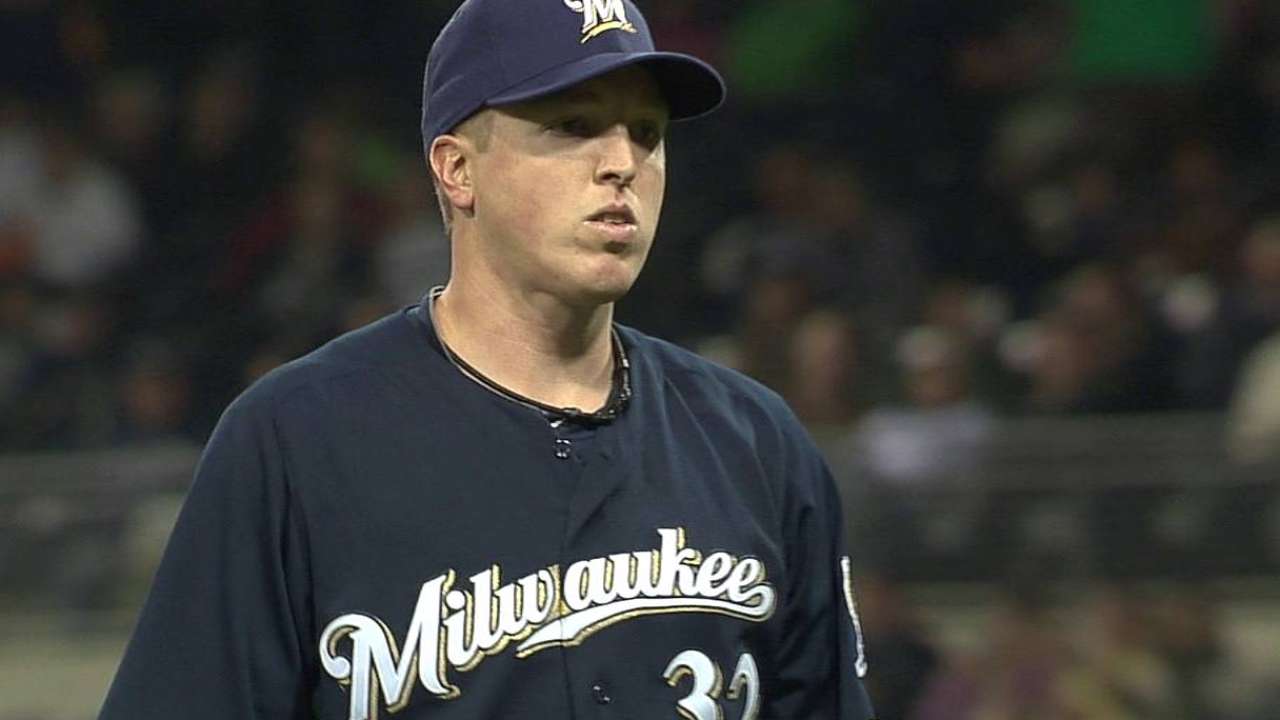 MILWAUKEE -- The Brewers placed starting pitcher Hiram Burgos on the 15-day disabled list on Friday with right shoulder impingement, helping explain the rookie's recent struggles.
The move made room on the roster for left-handed reliever Tom Gorzelanny, who was activated from the 15-day DL with left shoulder tendinitis.
Burgos said the shoulder has been bothering him for "a while" and it got worse following his start against the Reds on May 11, when he gave up 11 hits and 12 runs (10 earned) in three innings of work.
The right-handed Burgos threw 88 pitches in the game, including 28 in the second inning and 39 in the third when the Reds scored five and seven runs off him, respectively.
"The four days that are between the next start, it took me a lot longer to recover. That's when it I think got worse from all that, from that game," Burgos said. "I'm a warrior. I always want to be out there and I want to pitch the whole time. But it's affecting my command, it's affecting my velocity, everything. I just now got to get better."
Milwaukee needs to fill Burgos' spot in the rotation beginning Tuesday against the Twins. If the Brewers don't use him out of the bullpen before then, Alfredo Figaro could get the start, according to manager Ron Roenicke.
Burgos' ERA rose from 3.00 to 6.44 in his past three starts after allowing 15 earned runs combined in losses to the Reds and Pirates and a no-decision against the Dodgers. The righty lasted just 3 1/3 innings against Los Angeles on Tuesday, allowing six hits and two earned runs.
"My shoulder's been bothering me for a while. After the Cincinnati game, it kind of got a little bit worse," Burgos said, noting the pain increased between innings after cooling down. "I'm trying to get better to be out there and pitch."
Roenicke indicated the injury is not considered serious and hoped Burgos could return to the mound soon after June 6, the first day he is eligible to come off the disabled list.
Adam McCalvy is a reporter for MLB.com. Read his blog, Brew Beat, and follow him on Twitter at @AdamMcCalvy. Kevin Massoth is an associate reporter for MLB.com. This story was not subject to the approval of Major League Baseball or its clubs.