Braun latest on banged-up Crew to miss time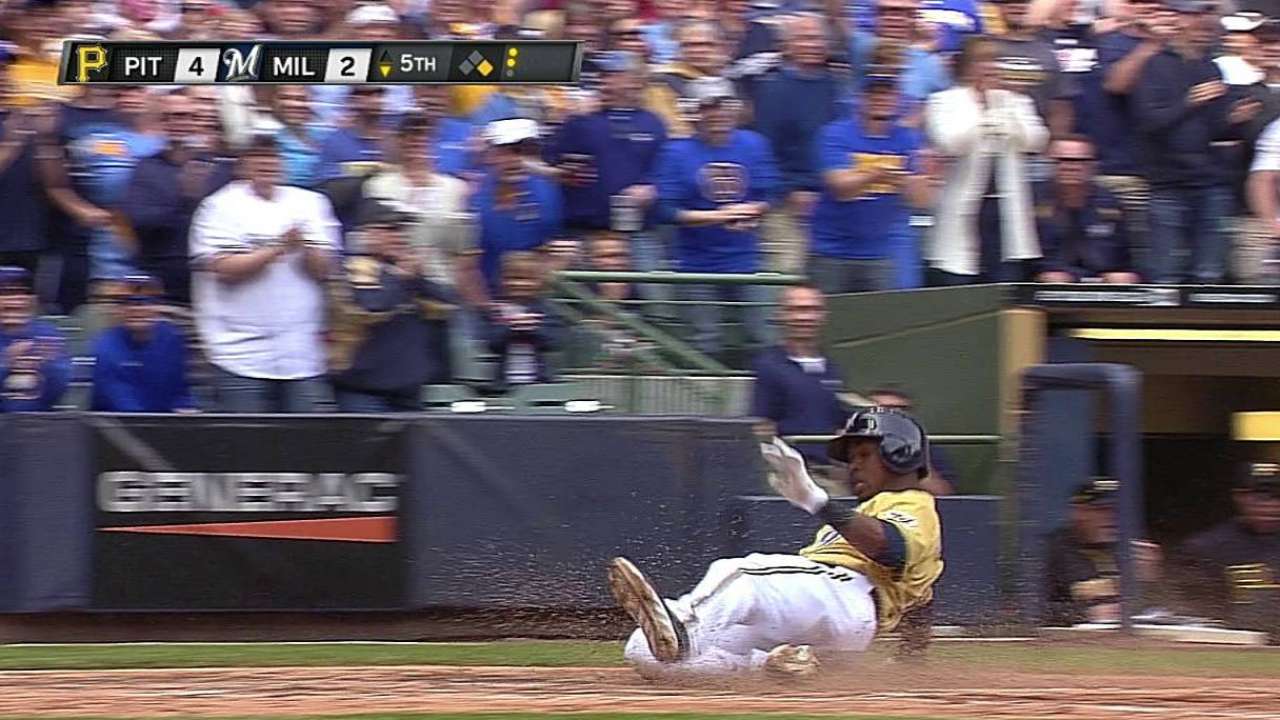 MILWAUKEE -- Add left fielder Ryan Braun to a Brewers injury report that now includes the team's three best power hitters, its best starting pitcher and its closer.
Braun was limited to a ninth-inning pinch-hit appearance Monday with a nagging right thumb injury. With third baseman Aramis Ramirez on a planned day off for his still-healing right knee and first baseman Corey Hart still rehabbing from knee surgery, plus right-hander Kyle Lohse trying to overcome a "cranky" elbow and closer Jim Henderson on the disabled list with a strained hamstring, the Brewers were extremely shorthanded for the first of four Interleague games against the Twins.
"I hurt it two weeks ago, and I've just basically been dealing with it since," Braun said before Monday's game. "We all deal with different things through the course of the season, and you try to compensate and do the best you can with with you're dealing with. Anything with the hand is tough. I've basically been swinging with one hand for two weeks."
Over those two weeks, Braun batted .326 with five doubles, a home run and seven RBIs.
"I've changed the way I've held the bat; I've changed the way I've swung," he said. "And it's frustrating, because we're not progressing. It's not getting any better at all, so it's just at the point where I need to take the time to get it close to being healthy so I can contribute and do the things I'm used to doing."
On top of the thumb issue, Braun has been getting treatment all season for a persistent stiff neck.
He was not sure Monday morning how much time he would miss. The series opener with Minnesota marked the fourth of 20 games in 20 days for the banged-up Brewers.
The problem, Braun said, is that instead of getting better with treatment and various methods of padding the bat, the thumb had been getting "progressively worse." Braun worried that overcompensating for the pain in his thumb could create an injury elsewhere.
"I'm not going to swing a bat or do anything today," he said, "so hopefully it gets better. I don't want to put a timetable on it. Maybe I show up [Tuesday] and it gets a lot better."
With both Braun and Ramirez sidelined and Rickie Weeks still stuck in a deep funk, manager Ron Roenicke fielded a creative lineup Monday that featured Yuniesky Betancourt batting cleanup for the fifth time this season and Jeff Bianchi at second base and batting fifth, his first career start above the six-hole.
In a strange way, the Brewers' injury woes give Braun hope for the rest of the season.
"In the moment, it's always discouraging," Braun said. "But looking into the future, I think it can be encouraging, because hopefully everybody gets back and gets healthy and we can all put together a streak where we're playing the way we're capable of and winning some games."
Adam McCalvy is a reporter for MLB.com. Read his blog, Brew Beat, and follow him on Twitter at @AdamMcCalvy. This story was not subject to the approval of Major League Baseball or its clubs.