Badenhop just misses tossing scoreless May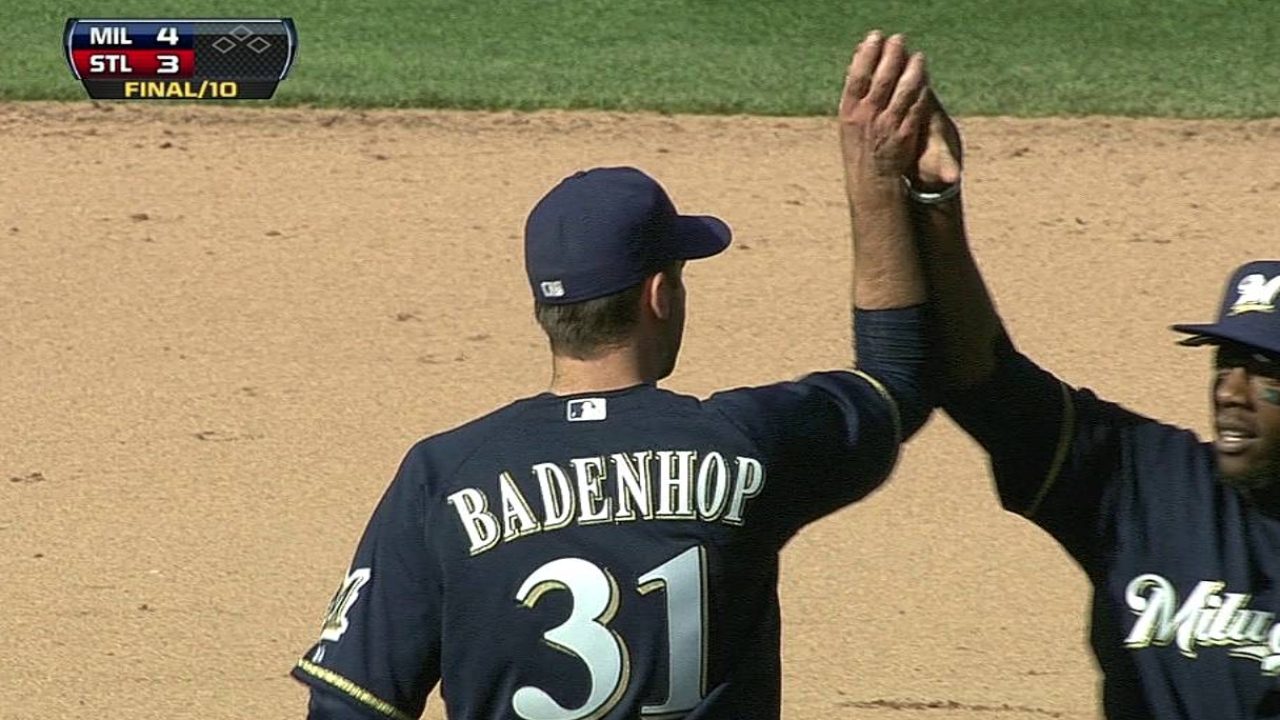 MILWAUKEE -- Brewers reliever Burke Badenhop came within four days of quietly pitching a shutout in the month of May.
The "quiet" part was by design. The first of general manager Doug Melvin's offseason bullpen additions, Badenhop was loathe to talk about his streak of 12 appearances without an earned run in May. But after allowing a home run to Minnesota's Joe Mauer in the seventh inning Monday that bounced off the top of the left-field wall, Badenhop was finally willing to talk.
"For me, it's focus," Badenhop said. "Mentally, having it there and being locked in and ready to pitch regardless of the scenario. If it weren't for one pitch yesterday, we wouldn't be having this conversation."
That one pitch was supposed to be a backdoor slider that clipped the outer part of home plate against the left-handed-hitting Mauer. But Badenhop said he "yanked" the pitch across the plate and left it over the middle.
"It kind of stinks," Badenhop said. "I don't think I've ever had [a scoreless streak] even remotely that long. It would have been nice to finish May up."
He had a ways to go to make Brewers history. The record for consecutive scoreless appearances by a Milwaukee reliever in a single season is 25, set by left-hander Brian Shouse from June 6 to Aug. 5, 2006. For a right-hander, the record holder is former closer Doug Jones, who worked 23 consecutive scoreless appearances from Aug. 11 to Sept. 26, 1997, the year he set a then-club record with 37 saves.
Adam McCalvy is a reporter for MLB.com. Read his blog, Brew Beat, and follow him on Twitter at @AdamMcCalvy. This story was not subject to the approval of Major League Baseball or its clubs.