Braun chips in to ensure fans get ticket deal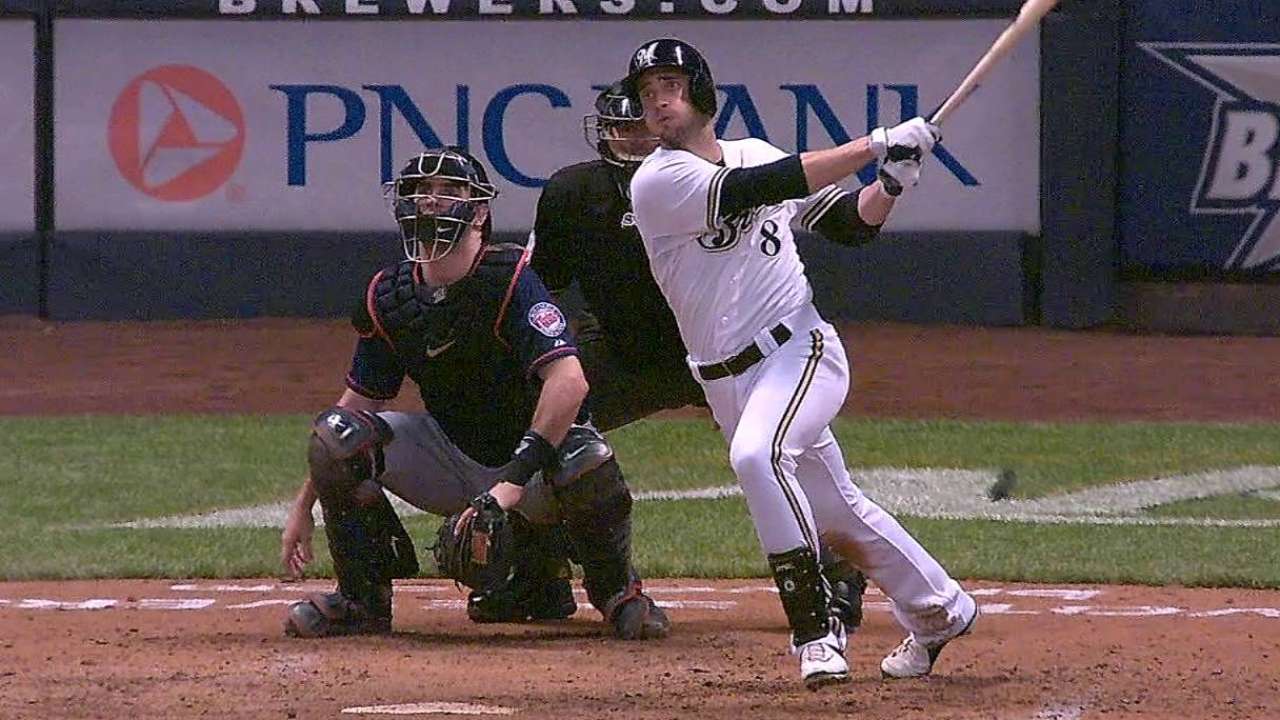 MINNEAPOLIS -- The Brewers have struggled in May, but Ryan Braun thinks there is no reason the fans should pay for it.
The team announced Wednesday that Braun would fill the gap in the "Brewers Win, You Win" promotion that promised fans attending the June 3-5 series against Oakland $1 off a Terrace Box ticket for each Brewers victory in May.
After Wednesday's loss to the Twins, the Brewers are 5-21 in May, putting a serious crimp on potential savings for Brewers fans. Enter Braun, who will subsidize the program to ensure that fans can purchase a limited number of Terrace Box tickets (regularly $24) and Loge Bleacher seats (regularly $23) for just $8 -- matching his uniform number.
Braun's contribution will bridge the gap for up to 4,000 tickets for each game in the series. Tickets for this promotion will go on sale Friday at 9 a.m. at the Brewers' box office and via phone and online ordering.
"We recognize that this has been a tough month for all of us; not just the players but also the fans," Braun said in a press release. "The one constant has been the support of the community, and every one of us on the field has tremendous respect for the support we receive from the fans. On behalf of all of us on the field, we want to thank the fans and let them know that we really appreciate everyone being behind us during this rough stretch."
Patrick Donnelly is a contributor to MLB.com. This story was not subject to the approval of Major League Baseball or its clubs.