Lohse faces former team but few familiar faces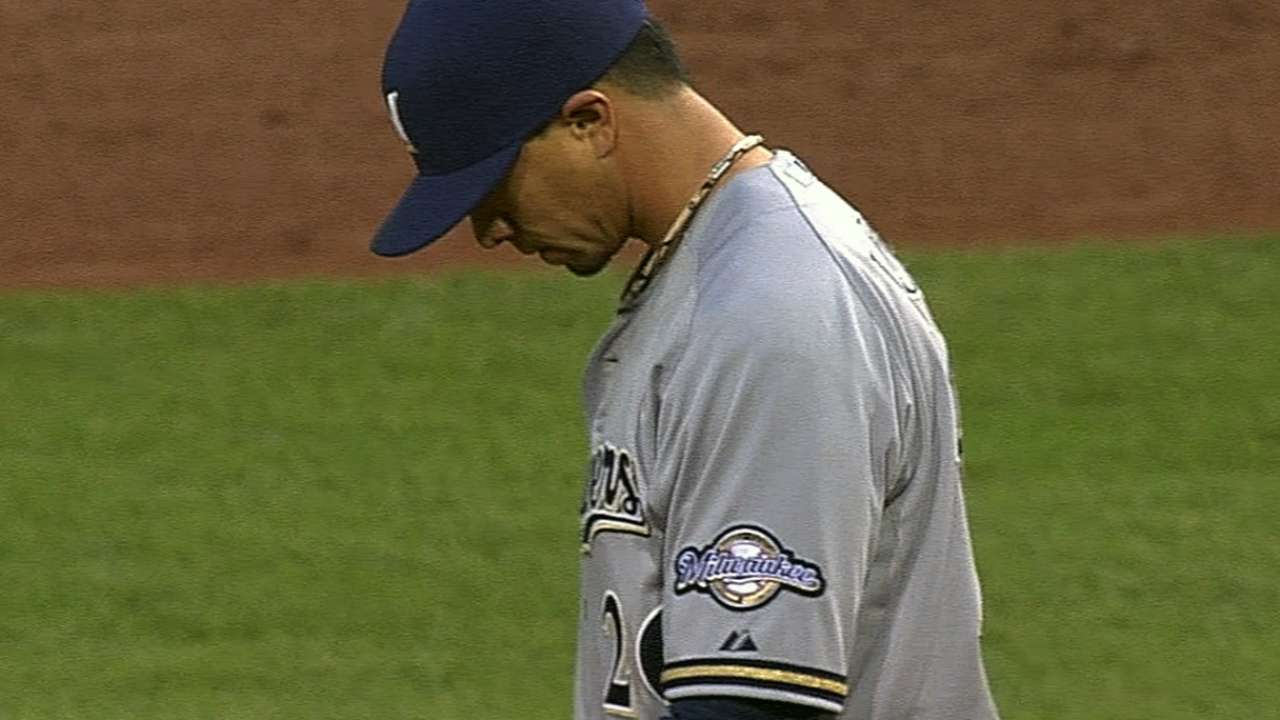 MINNEAPOLIS -- Thursday night serves as a homecoming of sorts for Kyle Lohse. But it is more akin to visiting your parents after they have moved out of your childhood home. It's familiar but at the same time really different.
Lohse broke into the Major Leagues with the Twins in 2001 and won 51 games over five and a half years with the franchise. From his trade to Cincinnati in 2006 until Thursday, he had not crossed paths with his former team in the regular season, but that changed when Lohse started the finale of the four-game, home-and-home series at Target Field.
A lot has changed in seven years, most notably the Twins' lineup. Joe Mauer and Justin Morneau are the only players remaining from Lohse's time in Minnesota, so even though manager Ron Gardenhire and pitching coach Rick Anderson remain, the dearth of former teammates puts a bit of a damper on the rivalry angle.
"It's not like you're facing a bunch of guys you played with," Lohse said regarding his homecoming. "It's a little different -- it's mostly more interesting to be back in the city and things like that."
Lohse spent his Twins years playing at the Metrodome, but this is not his first trip to Target Field. He was playing for St. Louis when the Twins and Cardinals broke in the stadium with two exhibition games prior to the start of the 2010 season. And despite its many charms, Lohse pointed to this week's murky weather in the Twin Cities to indicate one change he would have made in the Target Field design process.
"It's a beautiful stadium, but as you can see with the weather here, you kind of wish they'd added that one missing piece," he said, referring to a roof.
A win in the open air of Target Field would give Lohse a victory against his 30th MLB team. Lohse will be pitching with 11 days of rest after missing his last start because of a sore elbow. He felt fine after a bullpen session Monday in Milwaukee and said he was looking forward to getting back on the mound, regardless of the opponent.
"I'm feeling confident that I can get out there and get back, doing the things I was doing before," he said, adding that he was not sure if the coaching staff would put him on a pitch count. "My job is to just go out there and throw as many pitches as they let me."
Before Thursday's game, manager Ron Roenicke said he would keep an eye not on the number of pitches Lohse throws, but on how he handles the workload.
"We'll just see how the innings go," Roenicke said. "I don't think he's necessarily limited as far as the pitches but what kind of stress he has in his innings."
Patrick Donnelly is a contributor to MLB.com. This story was not subject to the approval of Major League Baseball or its clubs.