Betancourt fighting free-swinging habit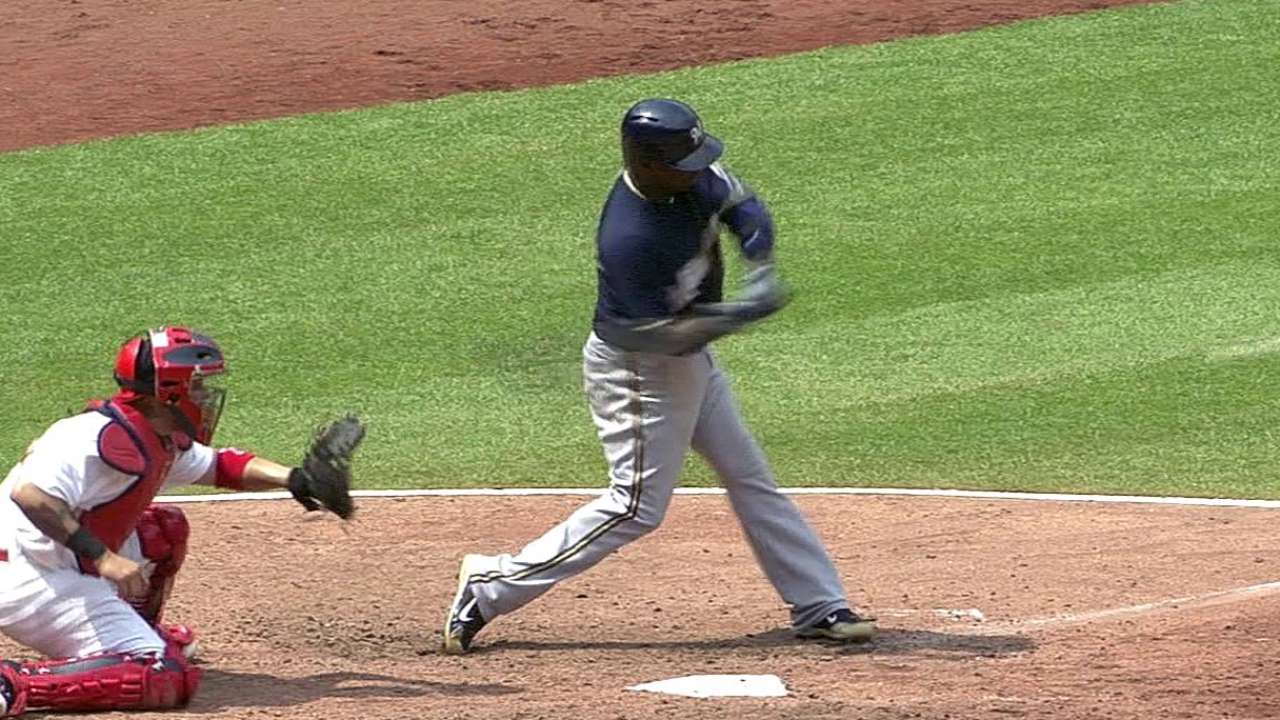 PHILADELPHIA -- The Brewers' Yuniesky Betancourt is finding out first-hand that it is tough for an old dog to learn new tricks.
Betancourt conceded on Friday that he has reverted back to his bad habit of swinging at pitches outside of the strike zone, which have been coming with increased frequency now that he is batting low in the Brewers' lineup. The veteran infielder was 10-for-72 (.139) with only one extra-base hit -- a May 12 double in Cincinnati -- in the 20 games that proceeded the Brewers' weekend series against the Phillies.
"When you're hitting eighth in the lineup, you don't see that many pitches in the zone," said Betancourt, who moved up to seventh on Friday and played first base. "It's my first year hitting a lot eighth, and it's a little harder [than expected]."
He has started 18 games as the Brewers' No. 8 hitter and is batting .172 with a .191 on-base percentage in those games.
"I'm trying to be patient and see the ball, but when your whole career, you swing, it's hard when you're hitting in the eighth spot," Betancourt said. "I feel confident; the last 10 days, 12 days, I feel comfortable hitting the ball and have had hard outs. Sometimes, that's baseball." On Monday against the Twins, the Brewers loaded the bases with nobody out in the first inning and Betancourt, batting cleanup, scalded a line drive right at the shortstop for a rally-killing double play. And Thursday night in Minnesota, Betancourt batted in the seventh inning with the bases loaded and the Brewers mounting a comeback, but hit a hard grounder to shortstop that turned into an inning-ending forceout.
Adam McCalvy is a reporter for MLB.com. Read his blog, Brew Beat, and follow him on Twitter at @AdamMcCalvy. This story was not subject to the approval of Major League Baseball or its clubs.