Lohse: Free agents will judge Brewers openly
Lohse: Free agents will judge Brewers openly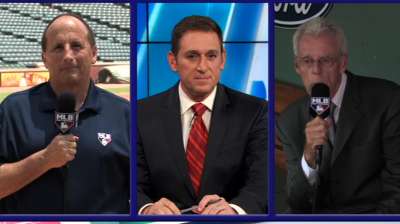 MILWAUKEE -- A prominent baseball writer raised a new question on Day 4 of the Ryan Braun suspension: Given the unprecedented, on-the-record venom toward Braun from fellow Major Leaguers, will the Brewers face an even greater challenge luring free-agent players?
Conceding that most players follow the money, FoxSports.com's Ken Rosenthal wrote, "Many players are angry at Braun for claiming he had done nothing wrong. Some free agents, though, also might question whether Braun will be the same hitter now that he will face more rigorous testing, and whether the Brewers' offense will be diminished as a result."
The Brewers' biggest recent free-agent acquisition, right-hander Kyle Lohse, was not ready to make that leap.
"We're in the first week of this," said Lohse, who has purposely kept a low profile in the wake of Braun's suspension. "There's a lot more that's going to happen in terms of how Ryan handles his part. I know everybody wants to make headlines and say all kinds of things, but I think we should wait a little bit before making bold statements."
Lohse predicted that free agents would continue to judge Milwaukee on whether they fit for the Brewers and whether they see the organization heading in the right direction. He added of Braun: "To be honest with you, I know as much about this as you do, probably less, because I haven't been reading stuff."
No one in a Brewers uniform is more disappointed by the team's dismal season than Lohse, who signed a three-year, $33 million contract at the end of Spring Training because, beyond the fact Milwaukee made the best offer, he viewed the club as a contender. Instead, the Brewers have the second-worst record in the National League.
Another newcomer, reliever Burke Badenhop, who came to the team in a December 2012 trade, was not buying the idea that the Braun mess will hurt the Brewers' chances with free agents.
"I really wouldn't see how that would factor in," Badenhop said. "It's a thing that did happen, but when you're looking at a place to play and an ownership group and the ballclub and the manager -- I'm pretty sure those people should not be held accountable [for a player getting suspended]. It's not really connected to the club. Is nobody going to play for the Yankees now [because of Alex Rodriguez's alleged involvement with Biogenesis]?
"I think it comes down to each player individually. Some are obviously more fed up with it than others. But that would not have been in the top 10 things for me if I was thinking about a team. I don't think the Brewers are going to suffer -- this is a great ballpark, a great place to play."
Adam McCalvy is a reporter for MLB.com. Read his blog, Brew Beat, and follow him on Twitter at @AdamMcCalvy. Kevin Massoth is an associate reporter for MLB.com. This story was not subject to the approval of Major League Baseball or its clubs.