Ring awaits Brewers righty De La Torre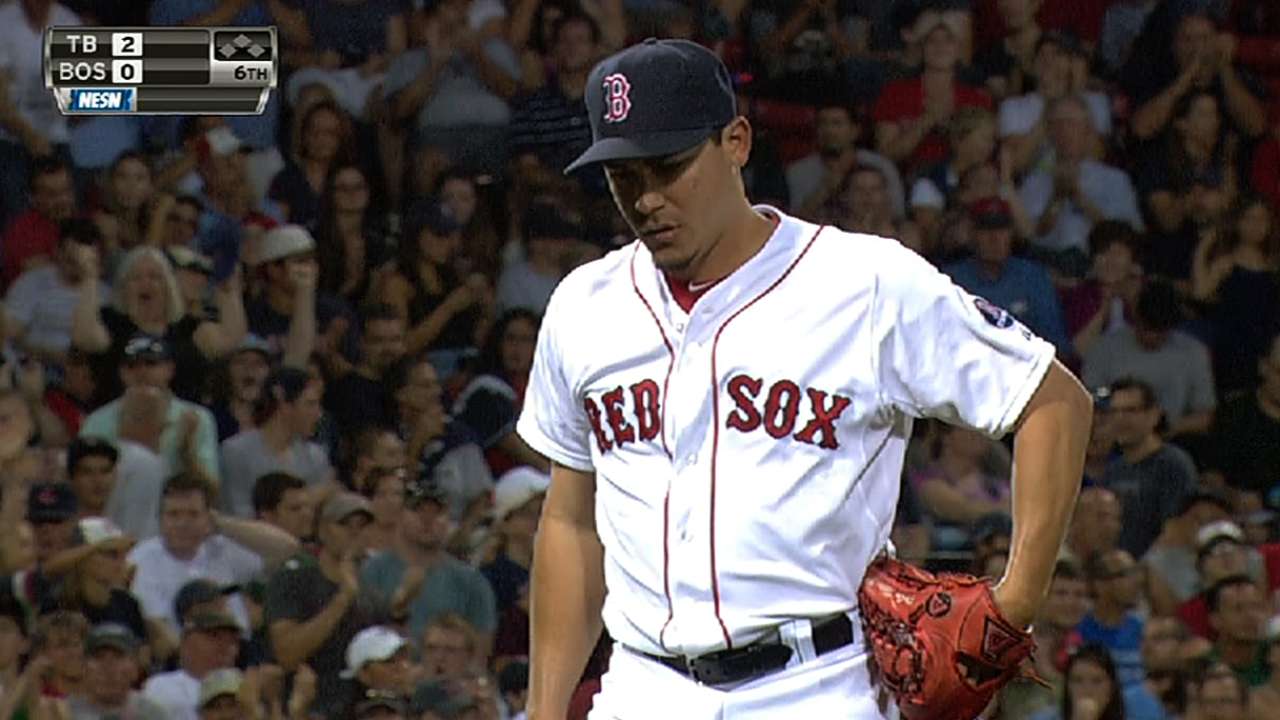 PHOENIX -- The Brewers have a World Series winner in their midst. Right-hander Jose De La Torre made seven appearances for the Red Sox last season before Milwaukee claimed him off waivers in September, and he was asked to submit his measurements during the offseason for a championship ring.
"It's pretty cool," De La Torre said. "There's great players that play their whole career and they never get one. To be there for a month and be a part of that and a great team like they had, it was awesome."
De La Torre is in rare company in a Brewers clubhouse with few World Series winners. The active players with rings include Francisco Rodriguez (2002 Angels), Eugenio Velez (2010 Giants) and Kyle Lohse (2011 Cardinals).
Another player, Lyle Overbay, logged two September at-bats for the 2001 D-backs, but he said he never received a ring.
De La Torre figures that only a handful of his new Brewers teammates know he pitched for Boston last season. If he can make the Brewers' Opening Day roster, he will receive his ring in person, because the Brewers are the opponent for Boston's home opener on April 4.
"I'm not familiar with him, but if you go back and look at his stats and what he's done in his career, there are some really good numbers," Brewers manager Ron Roenicke said. "There aren't too many guys that sign, and pitching-wise, they just put up all these ERA's of 2.00. There's probably seven years of ERA's in the twos. Usually you see this fluctuation, they are all over the chart and developing, trying to throw strikes. This is a guy that just comes in and deals all the way through. I know there's something really good there that he does that he understands how to get out hitters. You can't be that consistent and not understand it."
De La Torre owns a 2.82 ERA in 248 career games in the Minor Leagues. At Triple-A Pawtucket last season, he had a 2.75 ERA in 34 relief appearances.
Adam McCalvy is a reporter for MLB.com. Read his blog, Brew Beat, and follow him on Twitter at @AdamMcCalvy. This story was not subject to the approval of Major League Baseball or its clubs.