Brewers seek clarification on home-plate collisions rule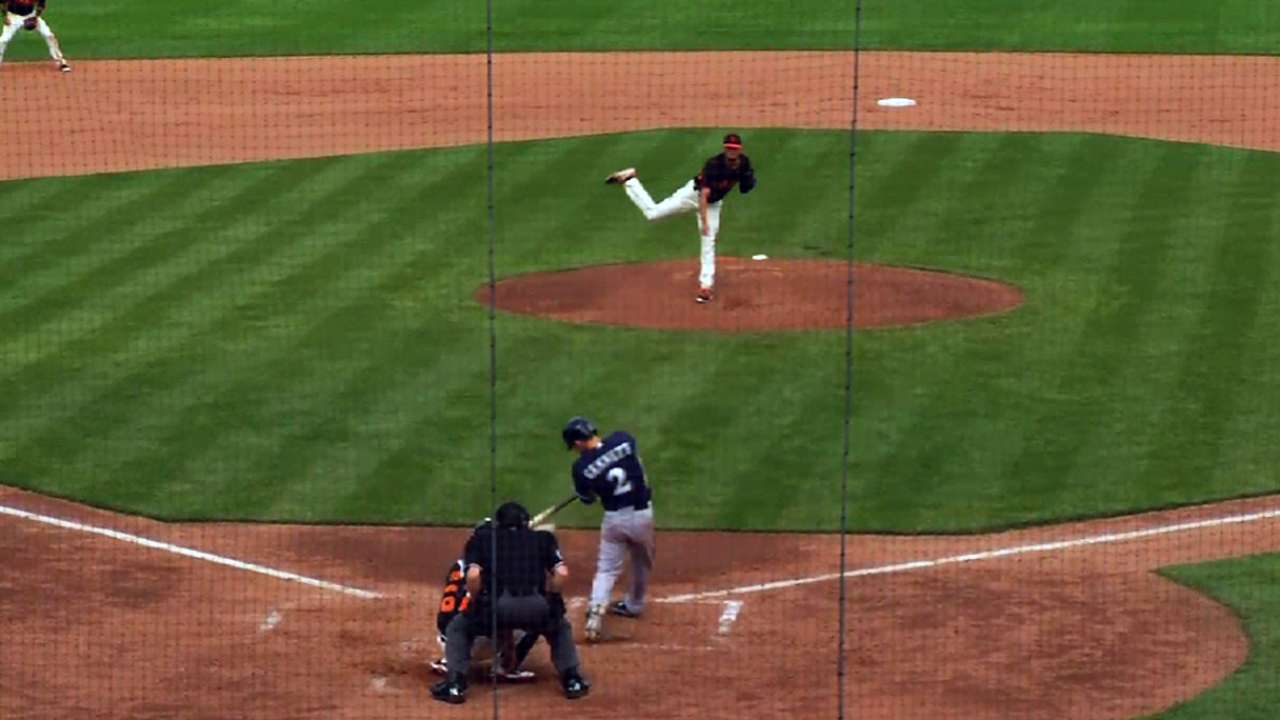 SCOTTSDALE, Ariz. -- Brewers coaches and front office officials had a few questions for Joe Garagiola Jr., Major League Baseball's executive vice president of baseball operations, who was in camp on Friday morning to discuss the new guidelines for home-plate collisions.
Rule 7.13, announced by Major League Baseball and the MLB Players Association on Monday, states that catchers are not allowed to block home plate without the ball in hand. It also says that runners must not deviate from their path to the plate in order to initiate contact with the catcher.
On Thursday against the A's, Brewers catcher Jonathan Lucroy charged home from second base on a single to left field by Khris Davis to set up a play at the plate in the third inning. Oakland catcher Derek Norris set up in front of home plate and inside the baseline to receive the throw on the play. The ball bounced away from Norris allowing Lucroy to score.
"Even though the catcher was in front of the plate, the ball was there first and he probably would have been OK," Brewers manager Ron Roenicke said. "If nobody takes advantage of what the exact rule is, we'll be fine. If people just go out and play baseball, the rule is going to work out. But if somebody says 'Well, I have the ball first and I can sit in front of home plate,' well, you know, now we start having problems."
Jesse Sanchez is a national reporter for MLB.com. Follow him on Twitter @JesseSanchezMLB. This story was not subject to the approval of Major League Baseball or its clubs.