Opening Day start would be club record for Yo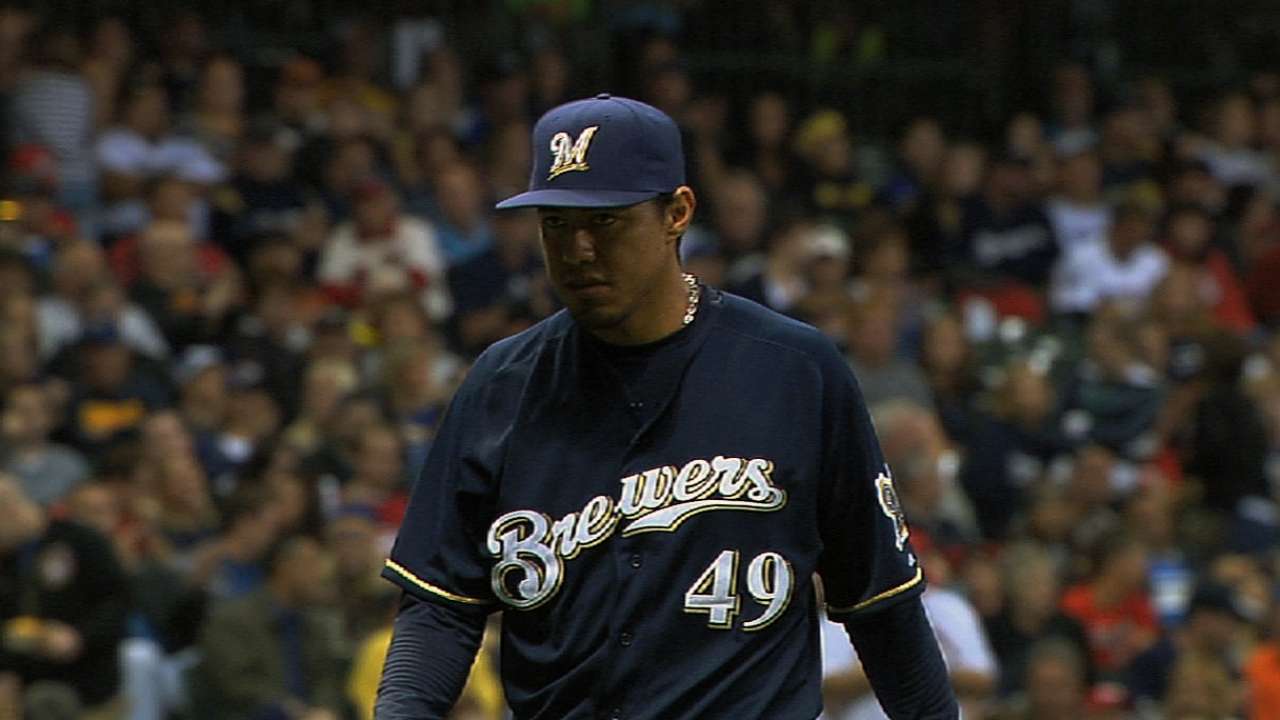 SCOTTSDALE, Ariz. -- Brewers starter Yovani Gallardo would set a team record for Opening Day starts with five in a row if he's selected to pitch against the Braves on March 31 at Miller Park.
Ben Sheets started four Opening Day games in a row and six total (2002-05, 2007-08) for the Brewers.
"If the opportunity is there, it would mean a lot to anybody in that situation," Gallardo said. "It shows the kind of responsibility that you have for your organization and what they think of you. This is the only organization that I've been with. They've helped me through a lot of things, and the way I look it, adding something like that to the resume is an honor."
Gallardo made his first Cactus League start Friday and allowed one hit in two scoreless innings against the Giants in an eventual 4-3 loss. He struck out one hitter in the 25-pitch effort.
"The first time out you just want to make sure you are around the strike zone," he said. "I think I was able to do that today with mostly fastballs. I threw some curveballs for first pitch, something I was going to be working on."
The Brewers travel to Boston and Philadelphia after the opening season against Atlanta.
"The way I look at it, I have to be ready to pitch when it's going to be my turn," Gallardo said. "That's the good thing with the five guys we have here. It's something that doesn't bother us. We all want to get the ball and go out there and get started."
Jesse Sanchez is a national reporter for MLB.com. Follow him on Twitter @JesseSanchezMLB. This story was not subject to the approval of Major League Baseball or its clubs.