Peralta might not be caught exclusively by Maldonado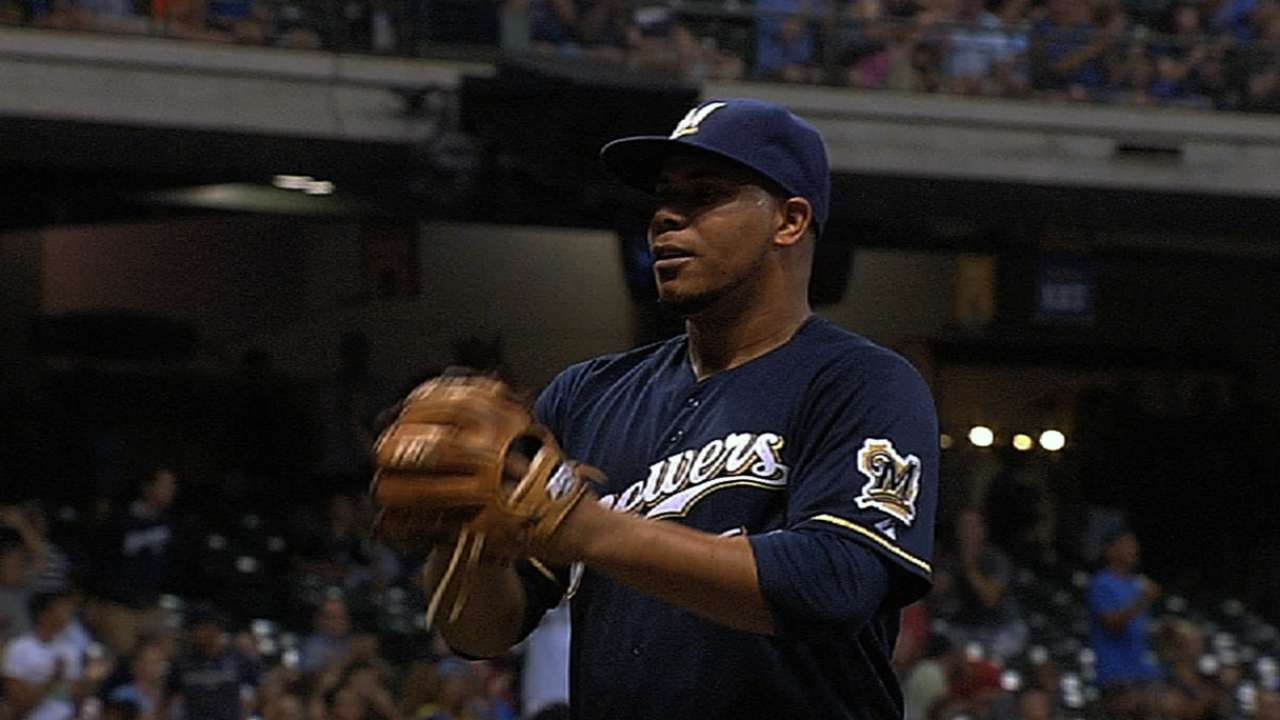 PHOENIX -- The Wily Peralta-Martin Maldonado battery worked well in the second half of 2013, but the Brewers are open to a new catching rotation this year, manager Ron Roenicke said.
Maldonado is the Brewers' defensively sound backup catcher, and pairing him with the rookie Peralta made sense because they share a first language, had worked together for years in the Minor Leagues, and because Maldonado's tough-love style helped keep Peralta's emotions from getting the best of him. Starting catcher Jonathan Lucroy mostly caught the other four starting pitchers.
This season could be different.
"I don't know. We've talked about it," Roenicke said. "We really liked Maldy working with 'Yo' [Yovani Gallardo] yesterday, and we talked about that a little bit. It's different depending on the needs of that pitcher.
"With Peralta last year, we thought it was the personality of Maldy being able to control the emotional guy. It changes with everybody else. There's some guys that you'd like to match up because that pitcher will never shake off a pitch. So who's your better game-caller? It changes year to year by the personnel you have in there.
"Our two catchers, both of them bring us something different. Maldy, I thought, was important last year with Wily. Now Wily may be at a stage this year where he doesn't have to have Maldy back there, especially if there's a left-handed pitcher going that night. The way Luc hits lefties, maybe it's a better idea to get Luc in there. But we need to get Wily going on a roll, and once he's on a roll, I don't think it really matters who catches him."
Peralta has said he began offseason workouts earlier this year to avoid the slow start that has marked many of his professional seasons. He pitched two scoreless innings against the A's on Thursday, and without revealing the exact numbers, Roenicke said Peralta's "velocities were ridiculous for this early."
"And I didn't think he was overthrowing," Roenicke said. "He threw some good sliders, some good changeups, which he's working on trying to get more into his game this year. I thought he was pretty impressive."
Adam McCalvy is a reporter for MLB.com. Read his blog, Brew Beat, and follow him on Twitter at @AdamMcCalvy. This story was not subject to the approval of Major League Baseball or its clubs.