Ramirez aiming for spring debut on Saturday
MIL RAMIREZ 030714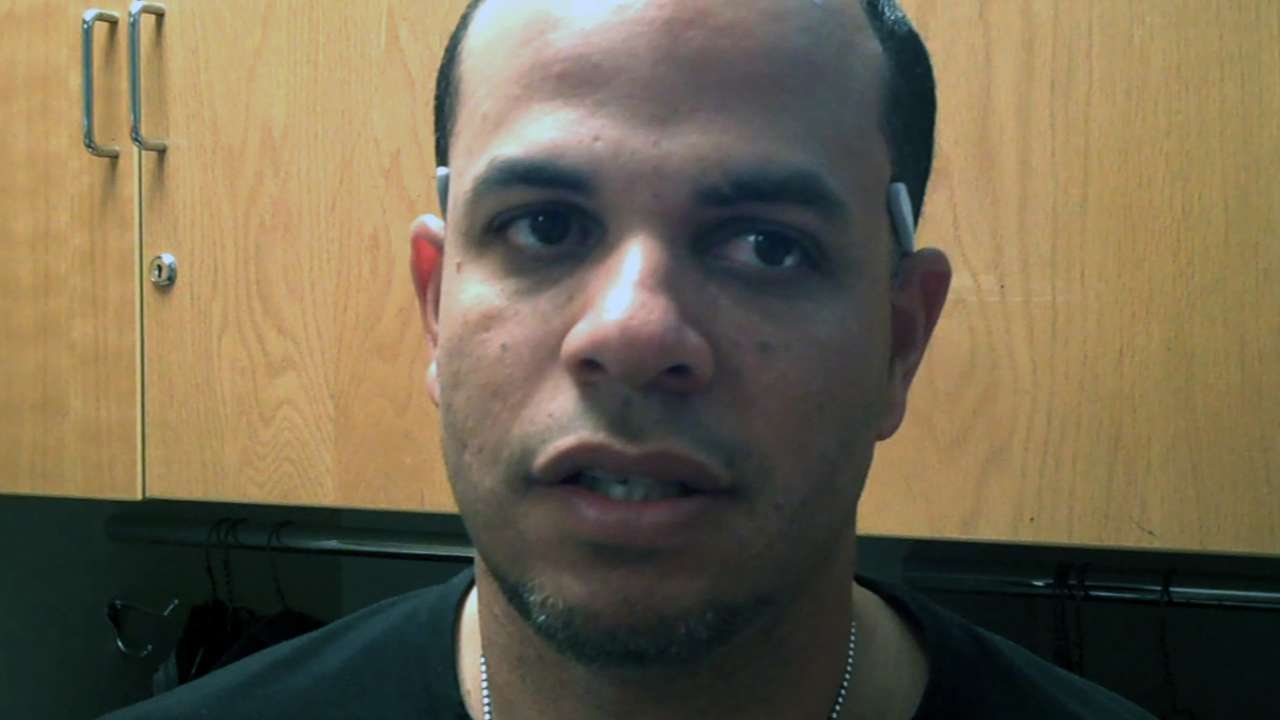 PHOENIX -- Brewers third baseman Aramis Ramirez says he's ready to go.
The 35-year-old veteran underwent surgery in early January to remove a benign polyp from his colon and was set back at the start of Spring Training. He ran the bases on Friday without any problems and said he would be ready to start at third base for Saturday's game against the Royals at Maryvale Baseball Park.
As of Saturday, the Brewers will have 20 game days before their March 31 Opening Day against the Braves at Miller Park. Ramirez considers that plenty of time.
"I just have to get into playing shape," said Ramirez, who insisted the left knee injury that hobbled him throughout last season has completely healed. "I'm going to try to avoid [sliding]. Hopefully, I don't have to, but I'm [trying to] totally avoid sliding here. Sometimes your instincts take over, but I'm going to try to be smart about it."
He is eager to play, and when asked why he wanted to play third base instead of ease in as a designated hitter, Ramirez said, "I want to play third. I don't like DHing. … I don't like to be sitting around. I want to be ready for March 31." Brewers athletic trainers have mapped out a schedule for Ramirez but it could change based on how he feels, manager Ron Roenicke said.
Adam McCalvy is a reporter for MLB.com. Read his blog, Brew Beat, and follow him on Twitter at @AdamMcCalvy. This story was not subject to the approval of Major League Baseball or its clubs.