Teammate Duke reminds Wooten of UNC rivalry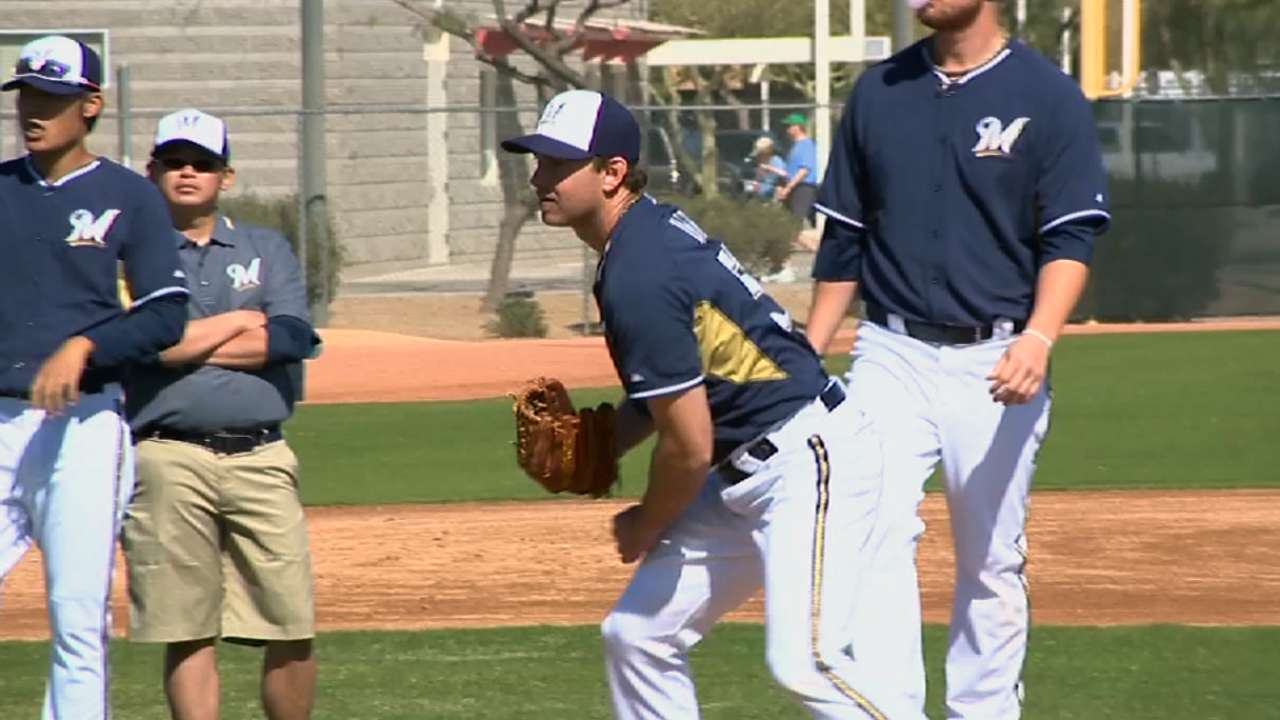 PHOENIX -- It was a particularly torturous start to Saturday morning for Brewers reliever Rob Wooten, a diehard fan of the University of North Carolina basketball program, as he tried and failed to ignore the nameplate on the locker immediately to his left.
"DUKE."
Left-hander Zach Duke is not a Blue Devils fan, for the record. That doesn't make it easier for Wooten, whose Tar Heels were poised for a big night game against the archrival Blue Devils.
"A week or so ago I thought about it and was like, 'Wait a minute. They did this on purpose, for sure,'" Wooten said. "[UNC] played them a couple of weeks ago and beat them, and when Zach walked in I was like, 'Tough day to have that last name.'"
Wooten lives just south of Chapel Hill, N.C., and attends as many as 10 Tar Heels home basketball games a season before departing for Spring Training.
Adam McCalvy is a reporter for MLB.com. Read his blog, Brew Beat, and follow him on Twitter at @AdamMcCalvy. This story was not subject to the approval of Major League Baseball or its clubs.