K-Rod still sidelined from garden misstep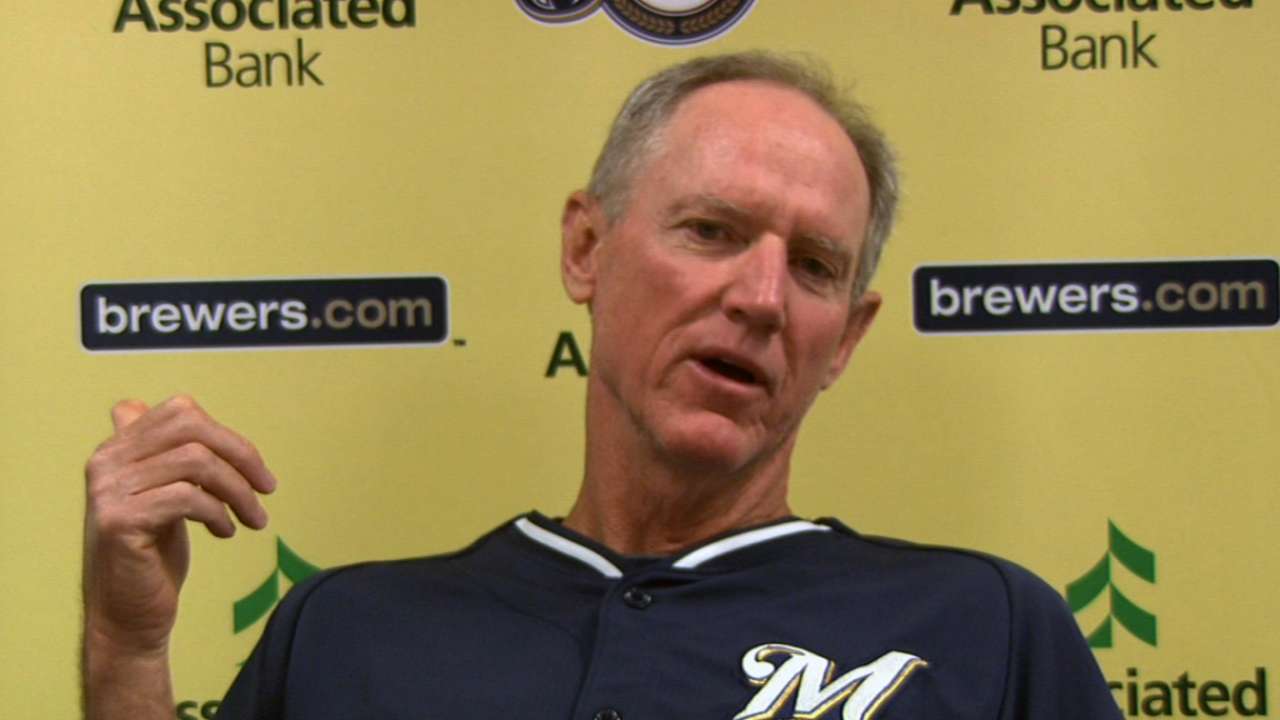 PEORIA, Ariz. -- The Brewers' doctor was still pulling spines from Francisco Rodriguez's left foot Thursday, three days after the veteran reliever accidentally stepped on a cactus and gave a painfully new meaning to the term, "plant foot."
Rodriguez missed his scheduled Cactus League debut against the Padres and was barely able to play catch because of the mishap, which Rodriguez said happened Monday night when he was trying to corral his son in the backyard at dusk. He still believes he has time to prepare for Opening Day, but that thought could not completely ease his discomfort.
"As soon as I stepped on it, I went on the ground and looked at my foot and there were spines all over my foot," Rodriguez said. "I just jumped on one leg [back to the house] and started pulling it out with my hand. My girl went to Walgreens to buy some little tweezers and pulled some out. I left a lot in there because it was too painful and my foot swelled up. The next day, I tried to take some more out and I couldn't because it was too swollen so I couldn't see the spines. I couldn't even put my foot on the ground and that's when I called the trainers and told them what happened."
Dr. Craig Young showed reporters images of some of the dozen or so spines pulled from Rodriguez's foot, some as long as a quarter. Young believes more spines will work their way back to the surface in the coming days.
"It's painful. I've done it before," said Brewers manager Ron Roenicke. "I hunt some, and a lot of times I hunt around cactus, so I'm always getting cactus in either your ankle or your foot or your knee."
Rodriguez played catch Thursday morning, "but couldn't get out there real long," Roenicke said. "I don't know about [Friday], either. We'll see what he's like when he comes in. I don't know."
The Brewers' season begins March 31 at Miller Park against the Braves, and Rodriguez, who was already behind the other pitchers because he signed so late in the offseason, vowed to be ready.
"That's the last thing I'm concerned about," he said. "I'll be there [Opening Day], I'll be fine."
In the meantime, Rodriguez was hearing some new cactus jokes from his teammates.
"Oh yeah, I've heard plenty already," he said with a smile. "There's still more to come. I'm expecting something to come up around 9:30 or 9:45 [a.m.] in the [daily team] meeting."
Adam McCalvy is a reporter for MLB.com. Read his blog, Brew Beat, and follow him on Twitter at @AdamMcCalvy. This story was not subject to the approval of Major League Baseball or its clubs.