Opening Day set, but rest of rotation in flux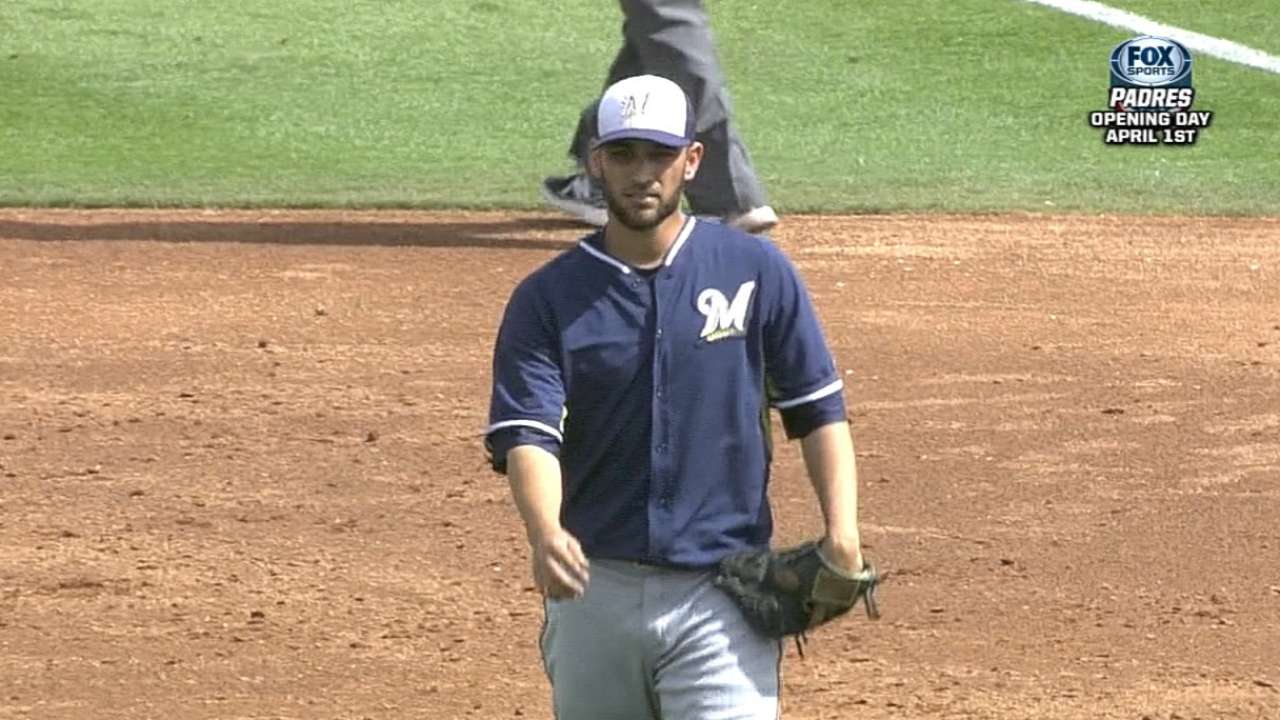 PEORIA, Ariz. -- Yovani Gallardo will start Opening Day for the Brewers and Kyle Lohse gets Game No. 2. After that, manager Ron Roenicke is still mulling his options.
Matt Garza, Marco Estrada and Wily Peralta are expected to fill out the Brewers' starting five, but the nature of the team's early-season schedule gives Roenicke and pitching coach Rick Kranitz a lot to think about. The Brewers open with three games at home against the Braves from March 31 to April 2, followed by a day off, then three games in Boston including the Fenway Park opener, then three games in Philadelphia, including the Citizens Bank Park opener.
At the moment, Roenicke suggested he is leaning toward starting Estrada or Peralta in Game No. 3 against the Braves and reserving Garza to pitch in Boston on April 4, when the Red Sox will be receiving their championship rings. Garza, who spent some of his best years in the American League East with the Tampa Bay Rays, is 7-3 with a 3.83 ERA in 19 games against the Red Sox, including 5-3 with a 3.81 ERA in nine starts at Fenway Park.
"You overthink these things, like we do every year, and they don't work out the way you think they're going to," Roenicke said with a shrug. "I don't want to say who's better than whom, but say you have three guys that are really good or four guys that are really good, do you want to win every game you can as soon as you can, or do you back one of those guys off because he's got more experience against, say, a Boston? He's performed well against them. Those are the things we're looking at.
"Then it's, 'OK, who's better when we go to Philly?' It gets to the point like you're overthinking things instead of maybe just winning the games as soon as you can. … They're all good teams. So it's almost like, 'Just line them up and we'll go.'"
Estrada, who worked 5 2/3 scoreless innings against the Padres on Thursday in the Brewers' finest start this spring, said he has yet to get an assignment.
"It doesn't matter for me," he said. "I just want to be part of that five-man rotation wherever it is."
Adam McCalvy is a reporter for MLB.com. Read his blog, Brew Beat, and follow him on Twitter at @AdamMcCalvy. This story was not subject to the approval of Major League Baseball or its clubs.