Hall of Famer Yount arrives at Crew's camp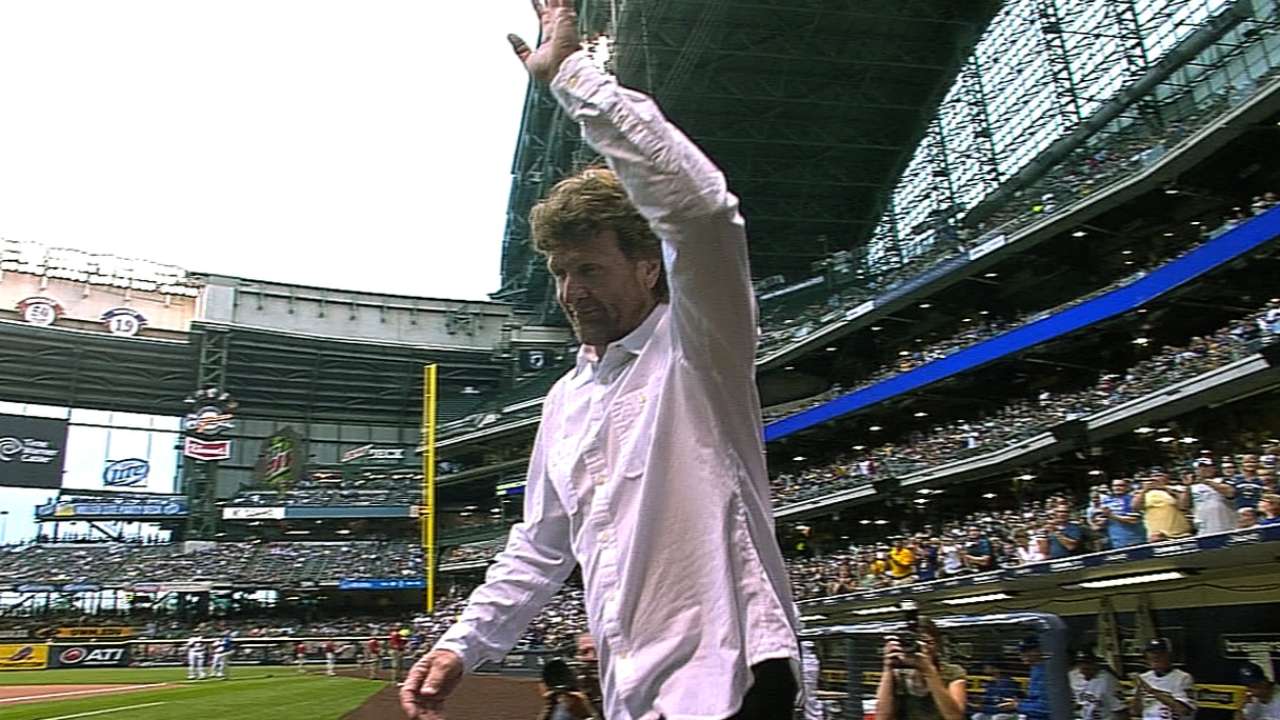 PHOENIX -- A Kevin Mattison look-alike arrived in Brewers camp on Friday. He goes by the name of Robin Yount.
One is a non-roster outfielder in Milwaukee's camp and the other is the best player in franchise history and a Hall of Famer. The mustachioed Mattison met his doppelganger when Yount reported for his annual weeklong stint as a camp instructor at Maryvale Baseball Park.
"That name has been thrown at me a couple of times, that that's who I look like," said Mattison, who was returned to Minor League camp on Friday afternoon . "Then I get Rollie Fingers when I wax [the mustache] up."
Brewers manager Ron Roenicke had never met Yount before taking the Brewers' helm in 2011. The new manager quickly took a liking to the franchise icon.
"It took me one day to figure out this is an awesome guy," Roenicke said.
Yount won American League MVP Awards as both a shortstop and a center fielder, so he brings versatility to the job. During his camp stints, he mostly works alongside Garth Iorg with Brewers infielders, according to Roenicke.
"We love having him here," Roenicke said. "We like having all the [former players] coming down, but Robin is a little different. A couple of years ago, he spent the whole spring with us, and we like the teaching part of it with him. He gets really involved with what we do. That's why I try to get him here as much as he can. He's a Hall of Famer, but he's [also] a great guy and he really likes to teach."
Two of Yount's former teammates -- Jim Gantner and Gorman Thomas -- are also making appearances this weekend.
Adam McCalvy is a reporter for MLB.com. Read his blog, Brew Beat, and follow him on Twitter at @AdamMcCalvy. This story was not subject to the approval of Major League Baseball or its clubs.