Henderson makes time to practice changeup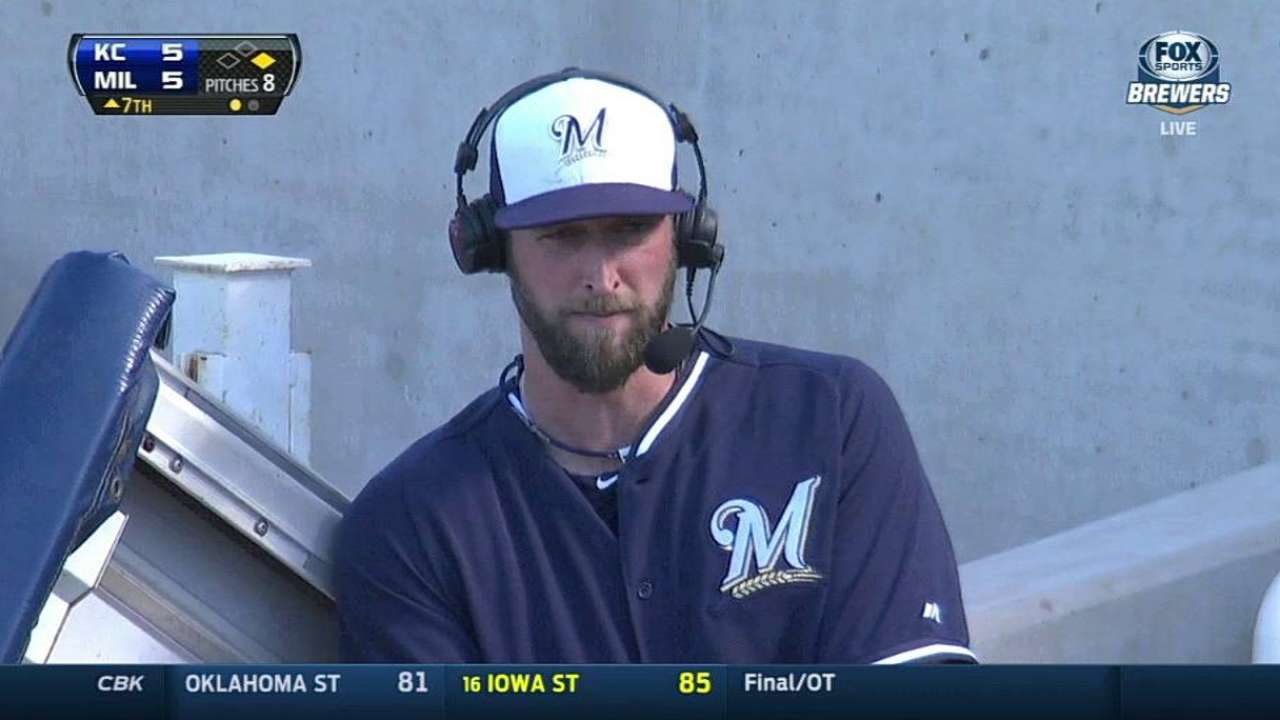 SCOTTSDALE, Ariz. -- What was once a secret is no more. Brewers closer Jim Henderson is adding a changeup to his arsenal.
But don't expect it see him use it often -- at least not right away. Henderson has thrown three changeups this spring.
"It's going good; we're 2-for-3 in Spring Training," Henderson said Sunday.
One of those Henderson counts in his favor was a hit, but of the broken-bat variety. The other two times he threw the changeup resulted in a swing and miss for a strikeout, and then a ball that sailed out of the strike zone.
"But even then I got it in the hitter's mind and ended up striking him out looking on a fastball," Henderson said. "It's coming along great, and we'll keep on throwing it."
Henderson is more than happy to throw the changeup during his bullpen sessions and among his warm-up pitches, but further developing it is not high on the priority list with the regular season fast approaching.
"We still need to focus on the strengths, fastball and slider," Henderson said, "and make sure those are ready for the season. If the changeup comes along, then it comes along. There are no guarantees it'll be there for the season."
Brewers manager Ron Roenicke said he had not been able to tell the difference between Henderson's slider and the rare changeups from his perch near the dugout.
Henderson threw a changeup during his days as a starter, and when it was suggested near the end of last season that he work on either a changeup or split-finger fastball to use against left-handed hitters, Henderson went with the change.
Chris Gabel is a contributor to MLB.com. This story was not subject to the approval of Major League Baseball or its clubs.