Brewers' first-base plan to be revealed Sunday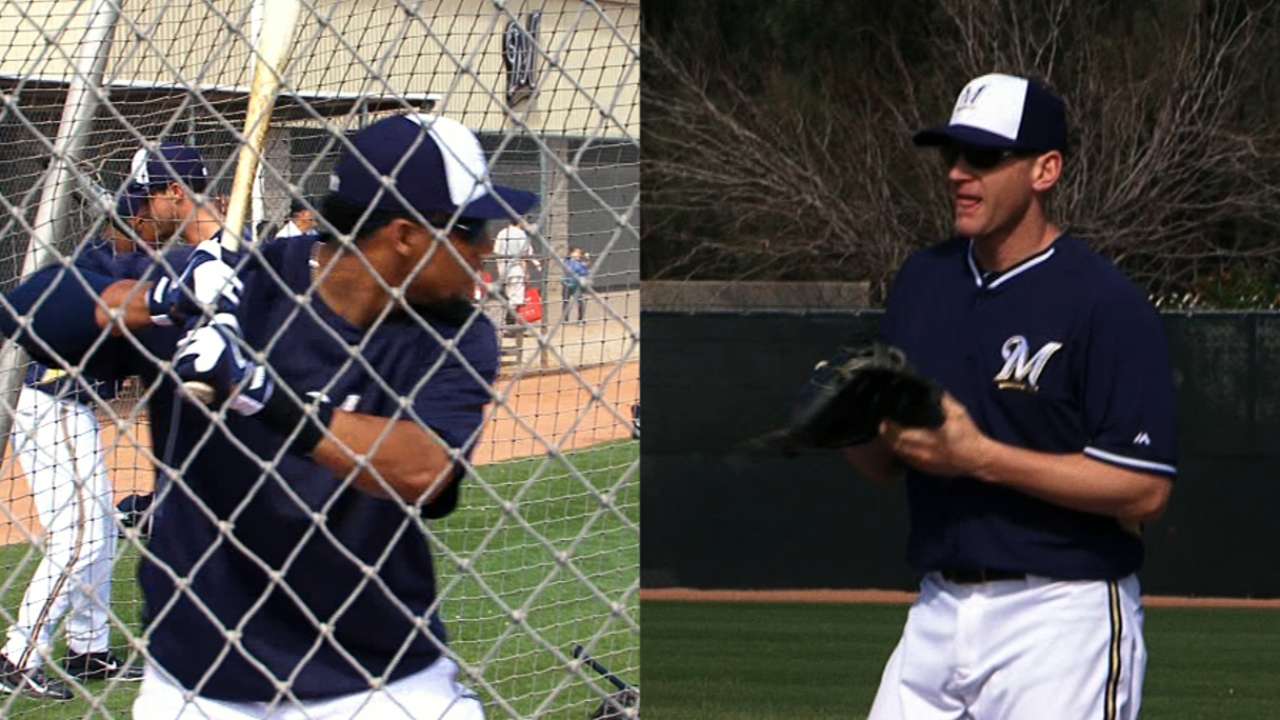 PHOENIX -- The Brewers made four additional camp cuts Saturday, and Juan Francisco's empty locker was a signal that at least one more move is pending.
Francisco reported to camp to compete with non-roster invitee Mark Reynolds and Lyle Overbay for first base duties, and it appears he is the odd man out. Brewers manager Ron Roenicke could not confirm that following a 9-6 loss to the Angels at Maryvale Baseball Park, but said he expected to inform players of the plan Sunday.
In the clubhouse, Overbay could not help but notice the empty locker.
"I just know that they're going to make the decision tomorrow," Overbay said. "I don't take anything for granted. There's trades out there. Hopefully, tomorrow will be the news we were looking for. Last year when I was with the Yankees, they got rid of my competition and didn't tell me anything. Everybody is always looking."
Overbay did eventually make the Yankees' cut, but did not get the news from GM Brian Cashman until after the team played its final exhibition game. He will learn his Brewers fate much earlier, since a clause in Overbay's contract dictated the Brewers release him within 48 hours of a request Saturday, or place him on the 40-man roster.
The Brewers currently have two openings on that roster. If Francisco is traded, released or otherwise removed, it would create a third.
In official roster moves Saturday, the team optioned right-hander Alfredo Figaro and outfielder Caleb Gindl to Triple-A Nashville and returned catcher Robinzon Diaz and infielder Irving Falu to Minor League camp. As a formality, the team also informed non-roster catcher Lucas May that he would not make the team, but would travel to Milwaukee for exhibitions against the Royals next weekend.
With Figaro out, the race for the Brewers bullpen is down to four players (non-roster invitee Zach Duke, plus Tyler Thornburg, Rob Wooten and Rule 5 pick Wei-Chung Wang) for three spots. It appears increasingly likely the Brewers will keep Wang rather than return him to the Pirates.
Adam McCalvy is a reporter for MLB.com. Read his blog, Brew Beat, and follow him on Twitter at @AdamMcCalvy. This story was not subject to the approval of Major League Baseball or its clubs.