Garza to make season debut at Miller Park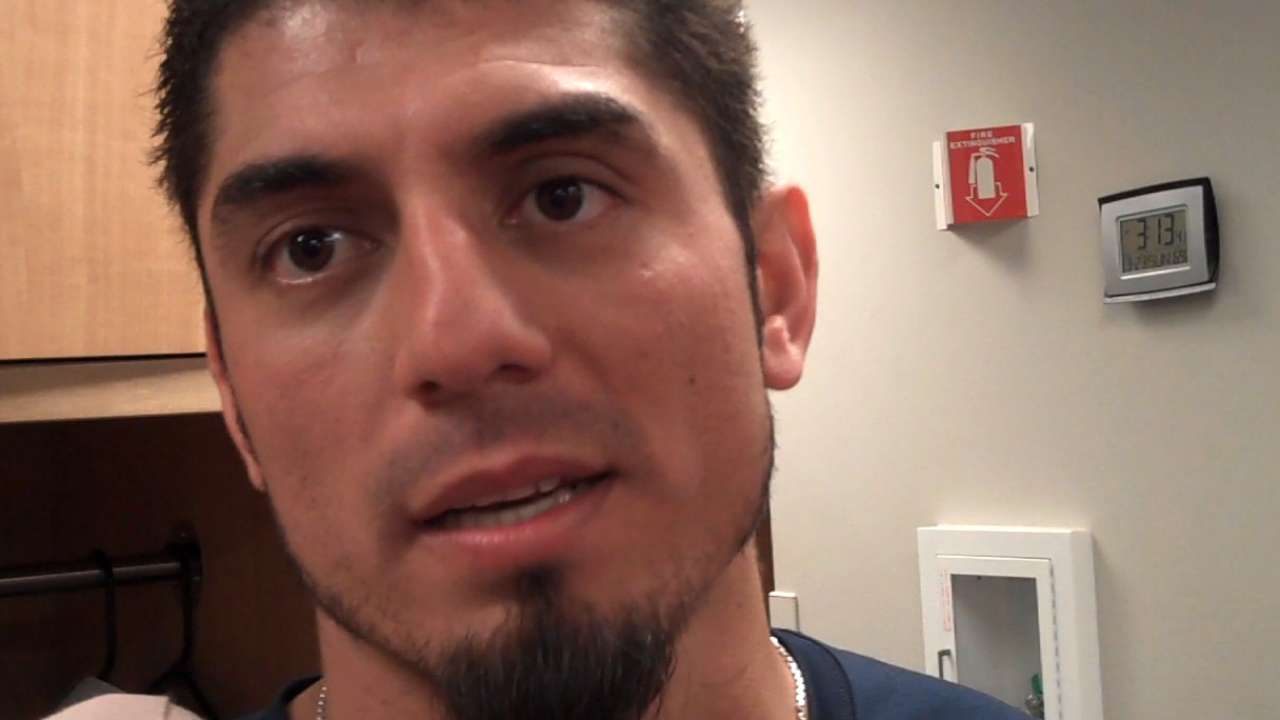 PHOENIX -- Rather than play the early-season matchups, the Brewers have decided to line up their top starting pitchers and let them go.
Yovani Gallardo and Kyle Lohse were already tabbed to start the team's first two games against the Atlanta Braves, but Brewers officials had been considering holding top free-agent acquisition Matt Garza for Game 4 of the season -- a charged Red Sox home opener on April 4, when the Sox will get their championship rings. Garza has had great success at Fenway Park.
Instead, Garza will pitch the Game 3 against the Braves next Wednesday at Miller Park. Marco Estrada will work the Fenway Park opener, followed by Wily Peralta in the fifth game of the season.
"We're trying to put the three guys up front and just go more times with them," manager Ron Roenicke said. "The thing is, we have room that if we want to change it, we still can change it. If something comes up, we can still realign the three, four and five pitchers. I want to keep options open."
After Estrada and Peralta pitch the first two games in Boston, Gallardo will come back for the finale. Lohse would then start the Phillies' home opener April 7.
Adam McCalvy is a reporter for MLB.com. Read his blog, Brew Beat, and follow him on Twitter at @AdamMcCalvy. This story was not subject to the approval of Major League Baseball or its clubs.