Roster decision on Segura looms for Brewers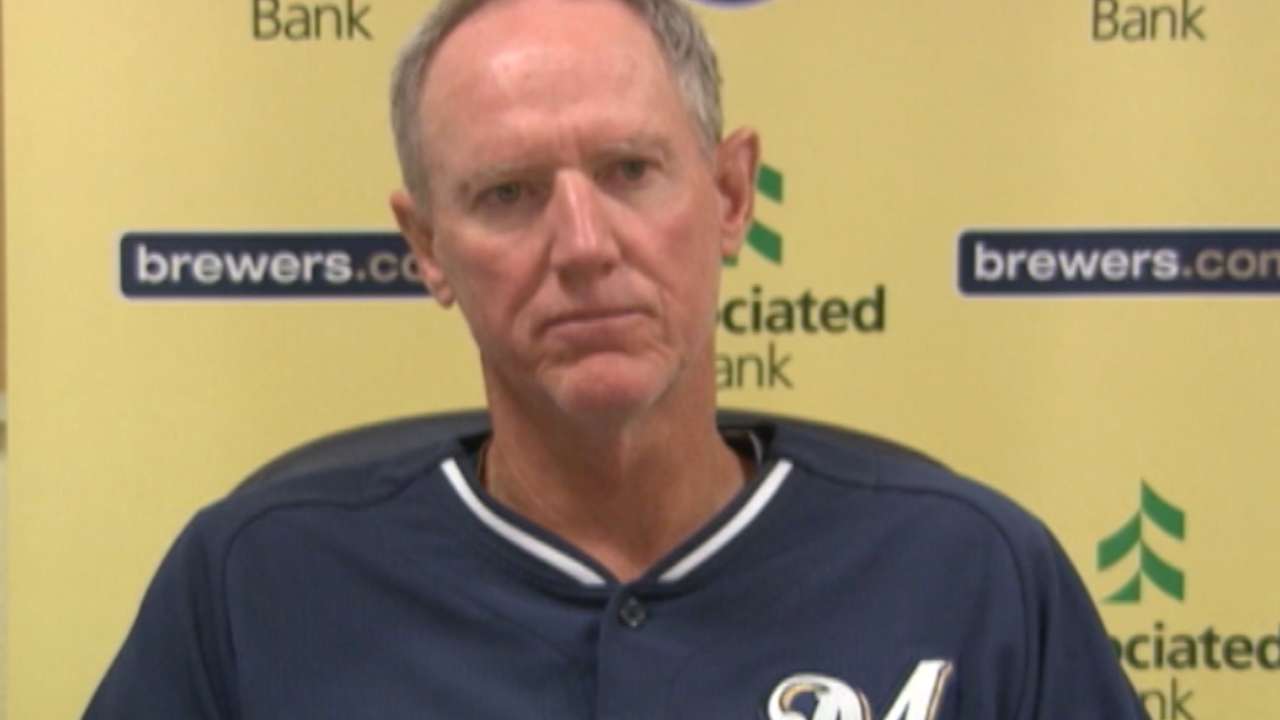 MILWAUKEE -- The deadline for the Brewers to submit their 25-man roster for the start of the regular season arrives at 2 p.m. CT on Sunday, and the question left on the table is whether or not starting shortstop Jean Segura will be on it.
Segura, who is still nursing an aching right shoulder, remained out of the lineup on Friday when the Brewers began the first of two final exhibition games at Miller Park against the Kansas City Royals. Both player and manager Ron Roenicke said there was improvement, but no decision was made as to Segura's status for Opening Day on Monday.
"[I'm] making a lot of progress, so we'll see," Segura said. "Getting better. Feels good, feels much better."
Segura hasn't played with the parent club since March 18, though his volume of at-bats in Minor League games has exceeded what he could have expected to see with Milwaukee in Cactus League play. He'll take another batch of swings on Saturday when starting pitcher Wily Peralta tosses a simulated game prior to the Brewers' afternoon game vs. the Royals.
"[Segura] threw [across the diamond] better today, but there's still a little bit there," Roenicke said. "Hopefully it continues to improve every day. He said there's definitely improvement, which is encouraging."
Rules would permit the club to backdate Segura's 15-day disabled list stint to March 21, which would allow him to play in regular season games five days into the season. Elian Herrera, who has officially been optioned to Triple-A but remains with the club for the weekend, would be the likeliest candidate to take Segura's spot on the roster in the short term.
"The good thing is if [Jeff] Bianchi is the one who's in there [at shortstop], which as of right now would be right, he's played great this spring," Roenicke said. "If he can continue to do that, hopefully we're not missing that much with Siggy out."
JR Radcliffe is a contributor to MLB.com. This story was not subject to the approval of Major League Baseball or its clubs.