Brewers, Braun making trial run at Miller Park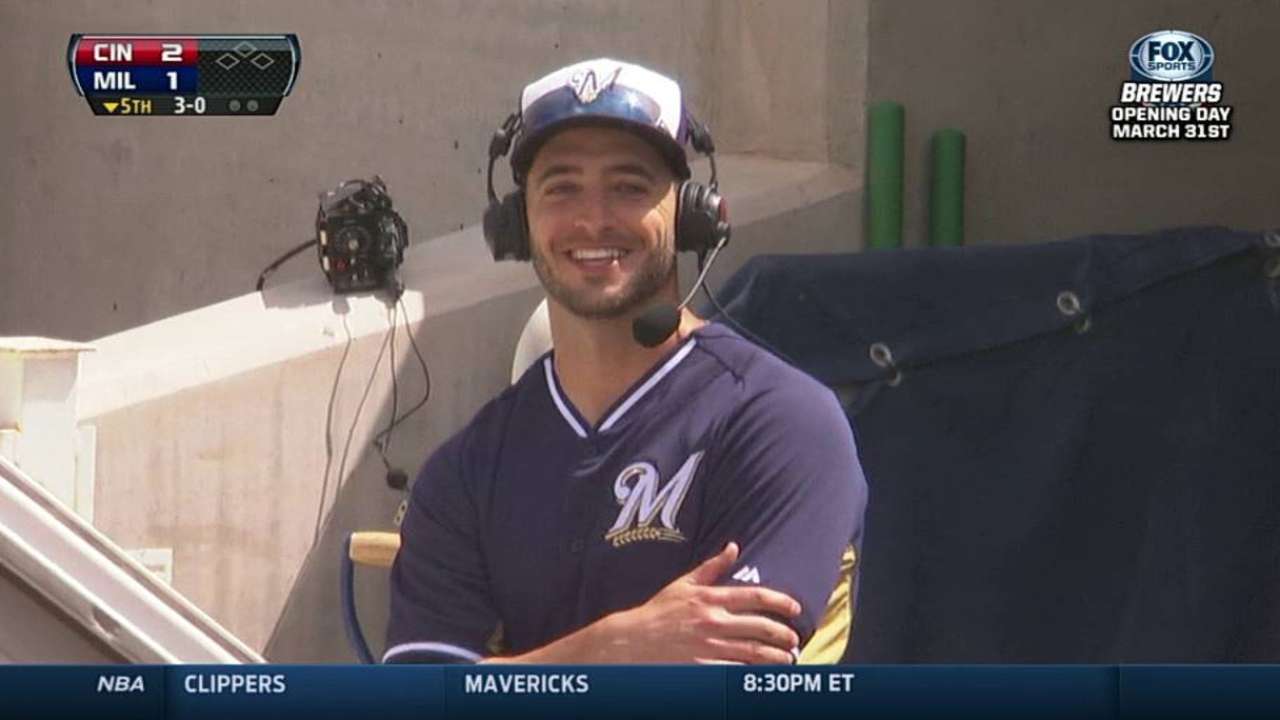 MILWAUKEE -- The advantages to playing two final spring games at Miller Park were many, notably an opportunity for the squad to get used to a new grass surface and a chance for outfielder Ryan Braun to acclimate to right field in a Major League venue.
Braun has looked at ease in his new spot after switching from left field.
"I'm a little surprised in Arizona, as tough as it is to play here, that he really hasn't had any miscues," manager Ron Roenicke said. "I know we've got that cutout thing at Miller Park, and that's a difficult little thing to maneuver around because the ball slices back over and to that area, and will be a home run. Trying to navigate around the curve, that will be a little difficult."
Though not dramatically noticeable, the outfield warning track was also trimmed.
One thing Roenicke will not have at his disposal on Friday is replay. The game is not being televised, but Roenicke did participate in a final conference call on Friday with Joe Garagiola, Jr., the senior vice president of standards and on-field operations for Major League Baseball. The session served as a final Q&A on replay prior to its regular-season rollout.
"I feel good going into the season, knowing everything that I've seen that has come up in Spring Training," Roenicke said, nodding toward the access tunnel leading into the home dugout. "There's a blue phone there and the red phone in the other room. It will ring and Jerry [Narron, bench coach] will signal to me [when a replay is needed]."
JR Radcliffe is a contributor to MLB.com. This story was not subject to the approval of Major League Baseball or its clubs.