Segura feeling good following infield practice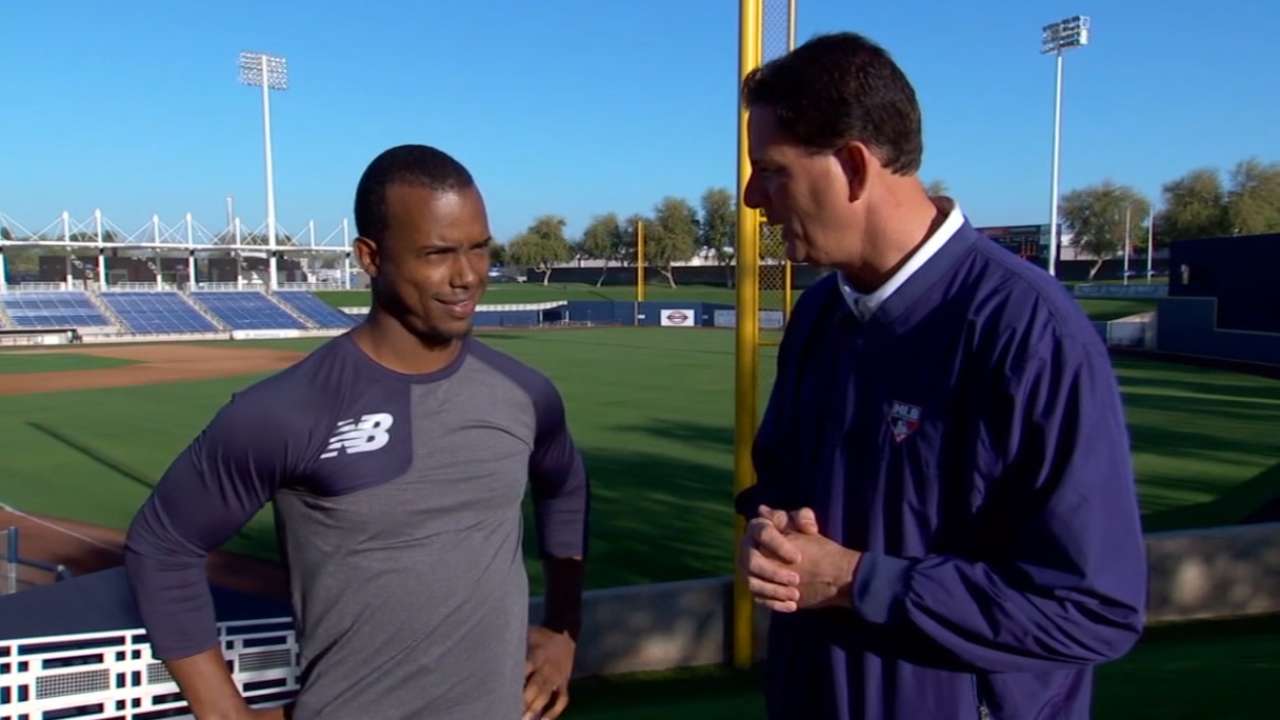 MILWAUKEE -- It's looking more likely that Jean Segura will be in the Opening Day lineup for the Brewers on Monday when they face the Atlanta Braves.
Segura, who is nursing a sore right shoulder, took about a dozen grounders at shortstop and made strong throws to first base before Saturday's exhibition game against the Kansas City Royals. He then made several strong throws to second.
"He feels like he can go," manager Ron Roenicke said.
"I'm definitely more positive and he is, too. "He feels good. He looks happy about it. He was pleased by what happened today."
Segura will be examined by team physician Dr. William Raasch on Sunday, and will repeat his work at shortstop. Segura also will practice hitting when right-hander Wily Peralta pitches a simulated game on Sunday.
"The medical side wants to make sure we are doing the right thing," Roenicke said.
The Brewers must make a final decision by 2 p.m. CT on Sunday whether to include Segura on the Opening Day roster or place him on the disabled list. If he does go on the DL, the team could back-date his injury and Segura only could miss five games.
Joe DiGiovanni is a contributor to MLB.com. This story was not subject to the approval of Major League Baseball or its clubs.