Gallardo armed with nasty hook this spring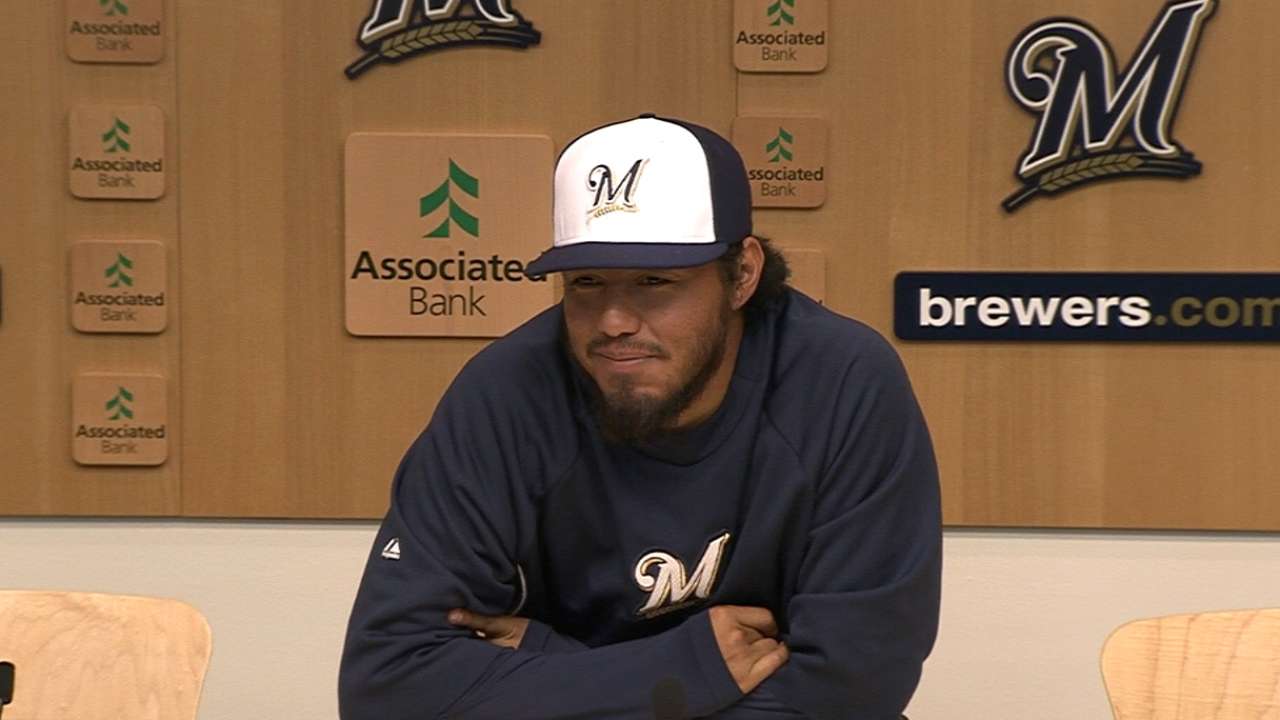 MILWAUKEE -- Opening Day starter Yovani Gallardo says he feels he is throwing his curveball better than ever.
"Best I've thrown it, to be honest," the Brewers ace said before Saturday's exhibition game against the Royals.
Gallardo, who throws mainly fastballs and curves, went 0-2 with a 3.98 ERA in six starts this spring.
"When I was behind in the count, I was throwing it for strikes, which was my main goal," he said. "I'm very happy with it."
Gallardo said he was up for the challenge to face the potent Braves lineup on Monday.
"I'm more excited for myself to go out there on Monday and get the season underway, especially after the year I had last year," he said. "It wasn't the year I wanted to have, but that's in the past."
The right-hander said he wanted to pitch 200 innings this season, a year after going 12-10 with a 4.18 ERA.
"If you are able to do that, then everything else is going to fall into place: Wins, strikeouts," Gallardo said. "I was frustrated with that [last year] and just not being able to be consistent. I'd have a couple good starts in a row, then fall out of place for the next two or three. Then have one good one. Too many ups and downs."
Joe DiGiovanni is a contributor to MLB.com. This story was not subject to the approval of Major League Baseball or its clubs.