K-Rod dominating despite limited offseason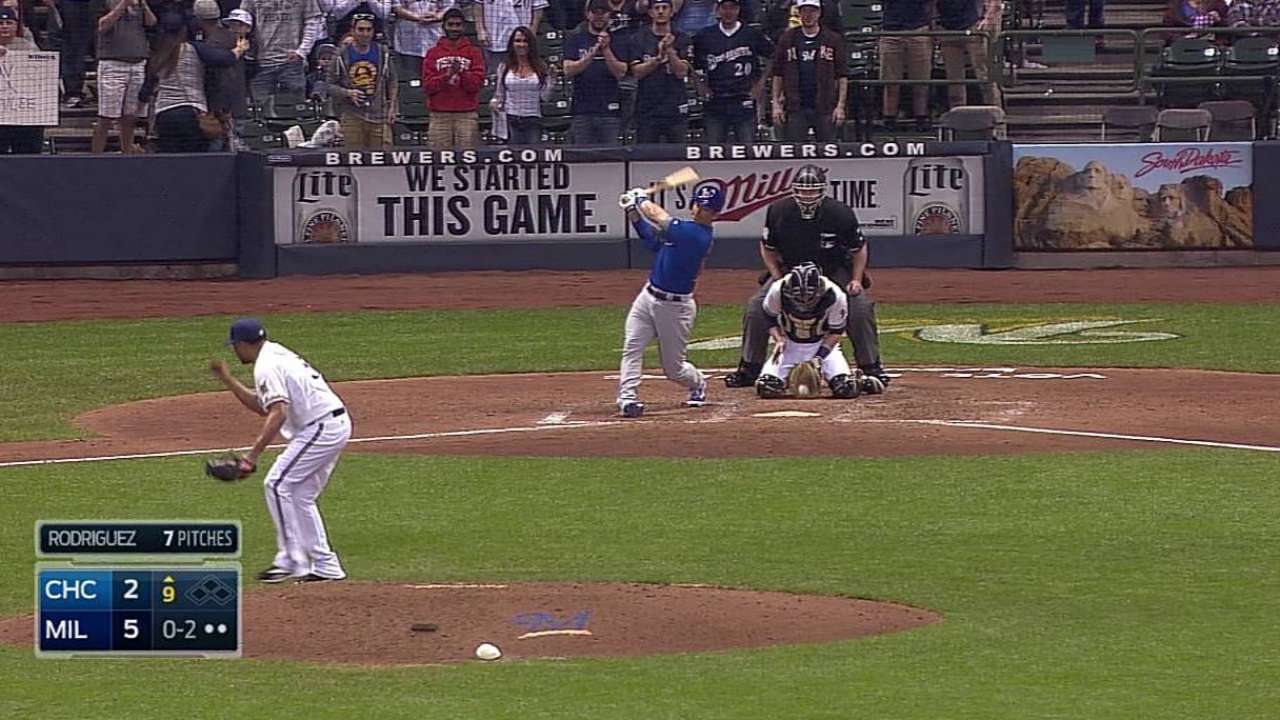 MILWAUKEE -- Despite being limited in his offseason workouts and during Spring Training, Francisco Rodriguez has been a workhouse for the Brewers while leading the Majors in saves.
It doesn't surprise manager Ron Roenicke in the least.
"He's got guys guessing what he's throwing," Roenicke said. "It makes it difficult. I have no idea what he's throwing."
Rodriguez, who passed Robb Nen for 18th on the all-time saves list with his 11th save of the season Saturday, was unable to follow his normal offseason workout due to political unrest near his home in Venezuela. When he arrived in Arizona for Spring Training, he stepped on a cactus with his bare foot, hobbling him until the painful spines worked their way out.
Rodriguez has pitched in eight of the team's previous 10 games including Saturday's contest with the Cubs.
"He's able to adjust really fast, that's because he's athletic," Roenicke said Saturday. "So even though maybe we didn't build him up the way he's used to being built up, I think he can figure things out."
Joe DiGiovanni is a contributor to MLB.com. This story was not subject to the approval of Major League Baseball or its clubs.