Tommy John surgery ends Hellweg's season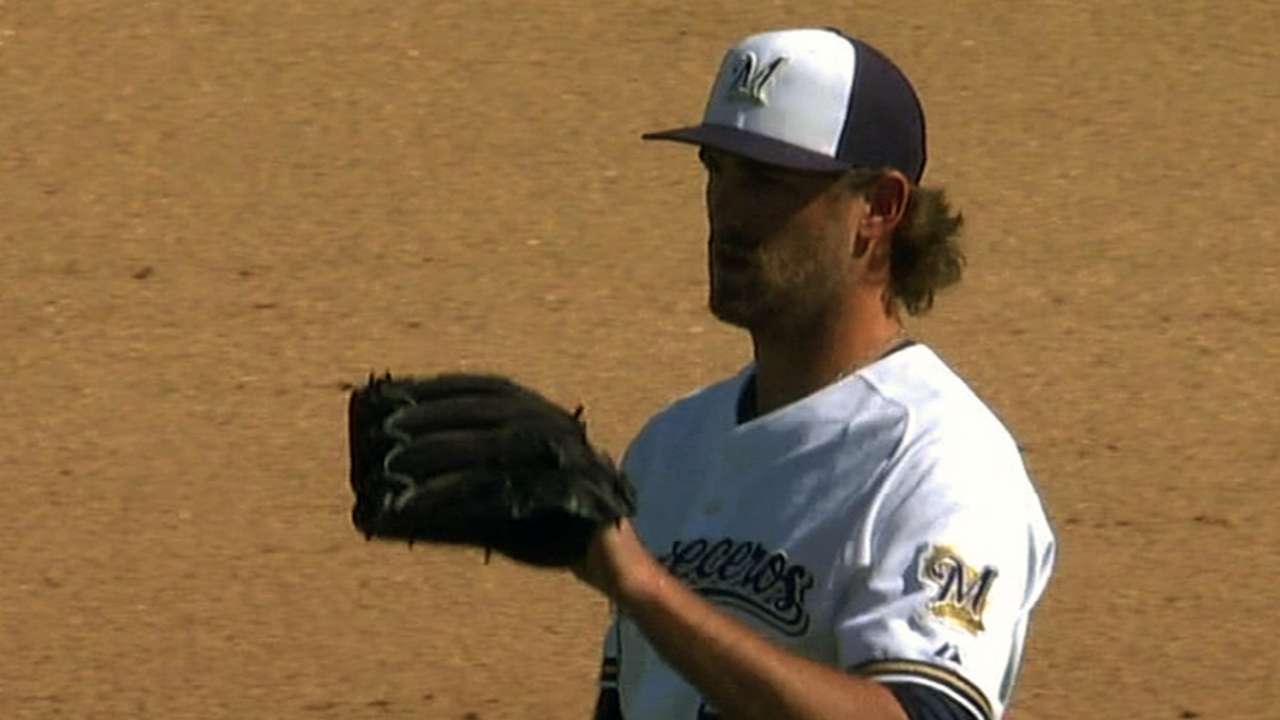 ST. LOUIS -- Brewers prospect Johnny Hellweg on Tuesday joined baseball's long list of pitchers to undergo Tommy John surgery, ending his 2014 season.
Hellweg, the No. 7 Brewers prospect according to MLB.com, felt a pop in his right elbow during an April 20 start for Triple-A Nashville and left the game nine pitches later. He was diagnosed with a torn ulnar collateral ligament two days later in Milwaukee, and he received a second opinion this week from Dr. James Andrews.
Andrews was to perform Hellweg's surgery on Tuesday. The procedure requires a 12-18 month rehabilitation, usually on the shorter end of that projection for pitchers undergoing the surgery for the first time. In it, the surgeon grafts the torn ligament with a tendon from elsewhere in the body.
Hellweg is the latest professional pitcher dealing with a serious elbow injury this season, including the Rays' Matt Moore and the Yankees' Ivan Nova most recently. Brandon Beachy, Patrick Corbin, Kris Medlen, Jarrod Parker and Jameson Taillon are among those who have already undergone Tommy John surgery in recent weeks.
"I don't know if I'd call it an epidemic, but it's certainly been an injury of note this season," Brewers assistant general manager Gord Ash said. "We had two [Tommy John surgeries in the Minor League system] last year. We're probably on the lower number of clubs in this over the last four or five years."
Over the last three years, Milwaukee has had six Tommy John surgeries, all for Minor Leaguers. The most for any other organization in that span is 27 such surgeries, and the fewest is four, according to the Brewers' own research. Milwaukee has the third-lowest number at six. The median is 15.5 and the average is 13.3.
Five clubs, including the Brewers, have not had any Tommy John surgeries for Major Leaguers in that timeframe. Nine other teams have had at least four Major Leaguers undergo the surgery.
Adam McCalvy is a reporter for MLB.com. Read his blog, Brew Beat, and follow him on Twitter at @AdamMcCalvy. Teddy Cahill is a reporter for MLB.com. Follow him on Twitter at @tedcahill. This story was not subject to the approval of Major League Baseball or its clubs.