'Wei-Chung Wang Wednesdays' a big hit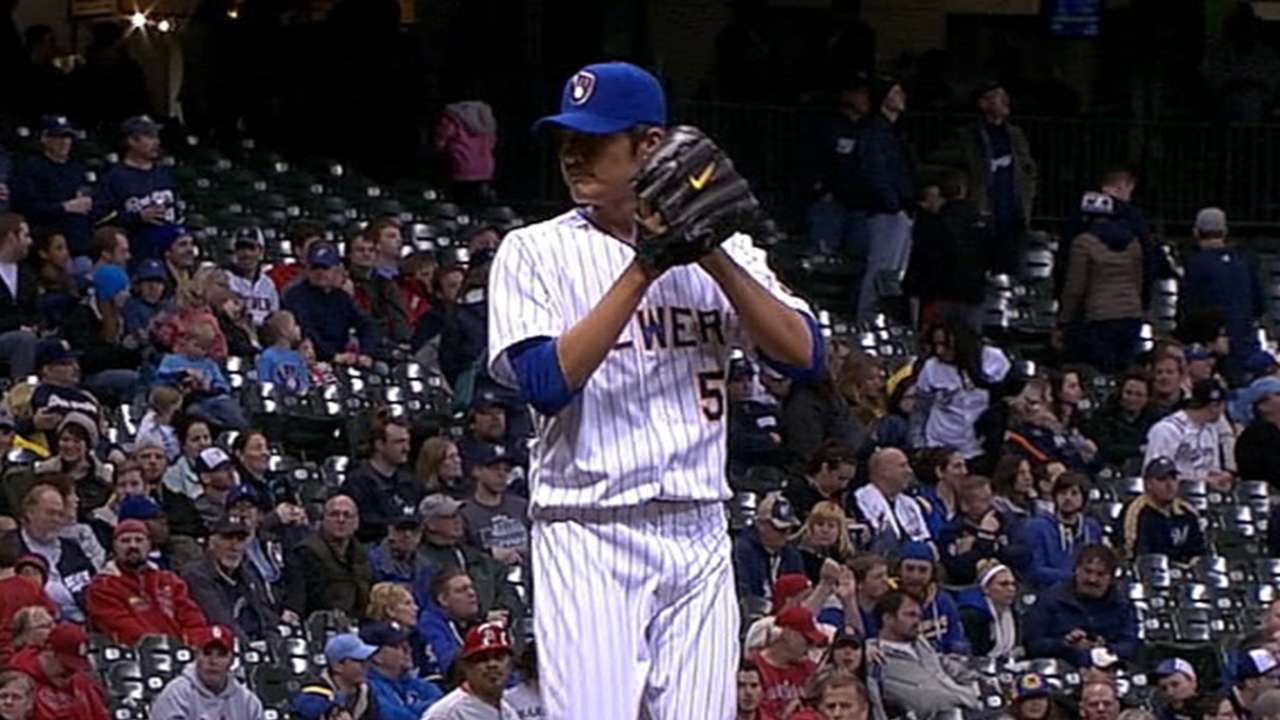 ST. LOUIS -- Brewers relievers started "Wei-Chung Wang Wednesdays" on a lark last week, but now it's getting big.
Bullpen catcher Marcus Hanel unveiled via Twitter the group's latest dance video on Wednesday morning, set once again to the beat of Wang Chung's 1986 hit "Everybody Have Fun Tonight." This one has legitimate production value, with Wang and his bullpen mates dancing in the shadow of St. Louis' Gateway Arch.
A Milwaukee Magazine reporter reached out to a representative of Wang Chung and yes, the band is aware of and enthusiastic about the Brewers' movement.
"It keeps us loose out there," said lefty reliever Will Smith. "But when the phone rings, all the horseplay gets cut out and it's time to work."
Can they keep it up all season?
"We already have some planned," said right-hander Jim Henderson. "I think the key is keep it simple, goofy and creative."
And keep winning.
"Of course, these things are always great when we win," Henderson said. "We have to keep winning. We're aware of that, too."
Adam McCalvy is a reporter for MLB.com. Read his blog, Brew Beat, and follow him on Twitter at @AdamMcCalvy. This story was not subject to the approval of Major League Baseball or its clubs.