Votto shows respect after Gomez's robbery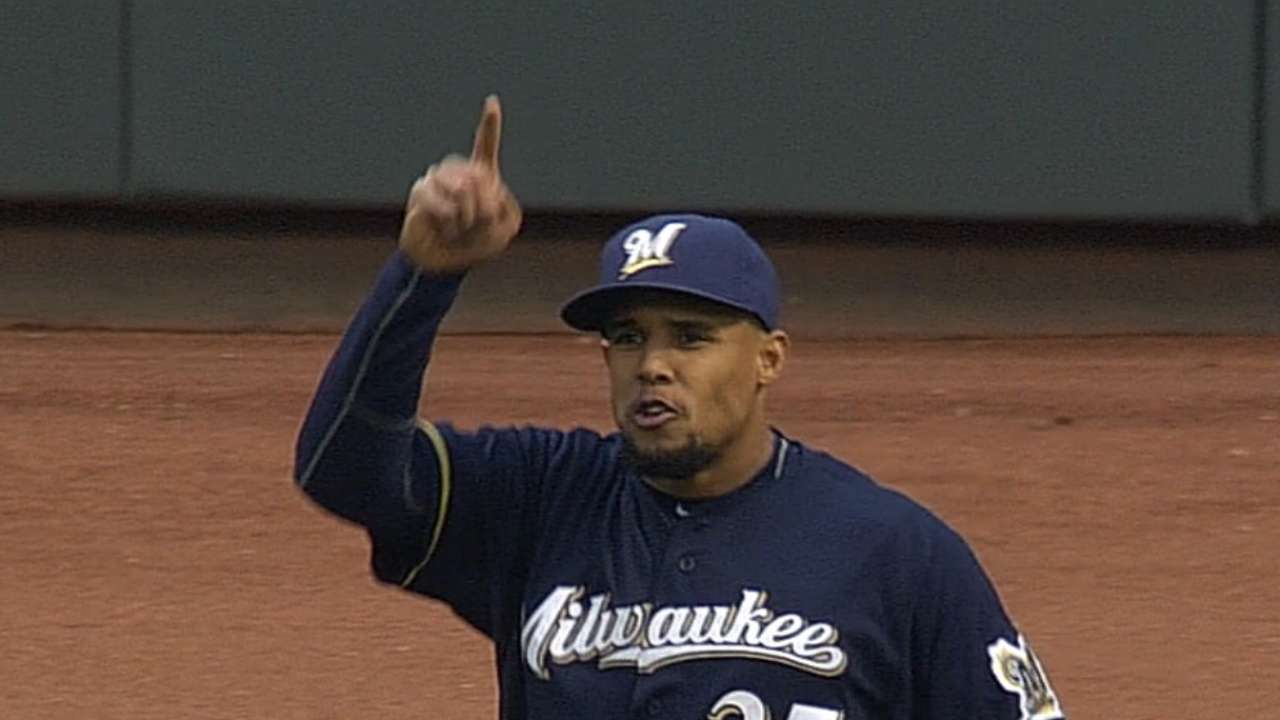 CINCINNATI -- Gold Glove center fielder Carlos Gomez is used to making over-the-wall grabs that draw oohs and ahs from the crowd. What he doesn't see often is an opposing player reacting in the same manner -- especially one that just got robbed of a home run.
Gomez's catch of Joey Votto's would-be homer during Thursday's game was impressive enough by itself. But it's understandable that Votto probably found it doubly jaw-dropping considering this wasn't the first time he was robbed by a Gomez catch. Last July in Milwaukee, Gomez did the same thing, taking away what would have been a go-ahead homer in the ninth inning.
That's why Votto gestured toward the outfield when Gomez made the catch -- first holding up two fingers, and then waving with mock exasperation.
Chalk it up to a show of respectful sportsmanship from one star player to another.
"It's fun," Gomez said. "In the moment, you feel like 'Wow, he did it again.' I think [Votto] was saying, 'that's impressive.' We're all professional big leaguers and it's a good show. When somebody makes a good play like that ... it's something that is definitely appreciated and I think people and all the players would like to see players do more stuff like that."
That said, Gomez gets the most satisfaction when he gets a favorable reaction from his starting pitcher.
"Every time I make catches like that, I just look at my pitchers and see how happy they are," he said. "That makes me happy -- every time I can save a run for my pitchers and save a run for my team, that's more of a chance to win games."
Brewers manager Ron Roenicke didn't see Votto's gesture when it happened, but caught it later when he was watching highlights from the game. The incident brought back fond memories from his playing days.
"I can remember one day George Foster screamed at me in the outfield because I dove and caught a ball the night before," Roenicke recalled. "George was a little scary looking, anyway. And he's big. It was my rookie year and this guy's yelling at me. Then he got this big old smile on his face. So it's kind of nice."
Alyson Footer is a national correspondent for MLB.com. Follow her on Twitter @alysonfooter. This story was not subject to the approval of Major League Baseball or its clubs.