D-backs' Goldschmidt credits Overbay's mentorship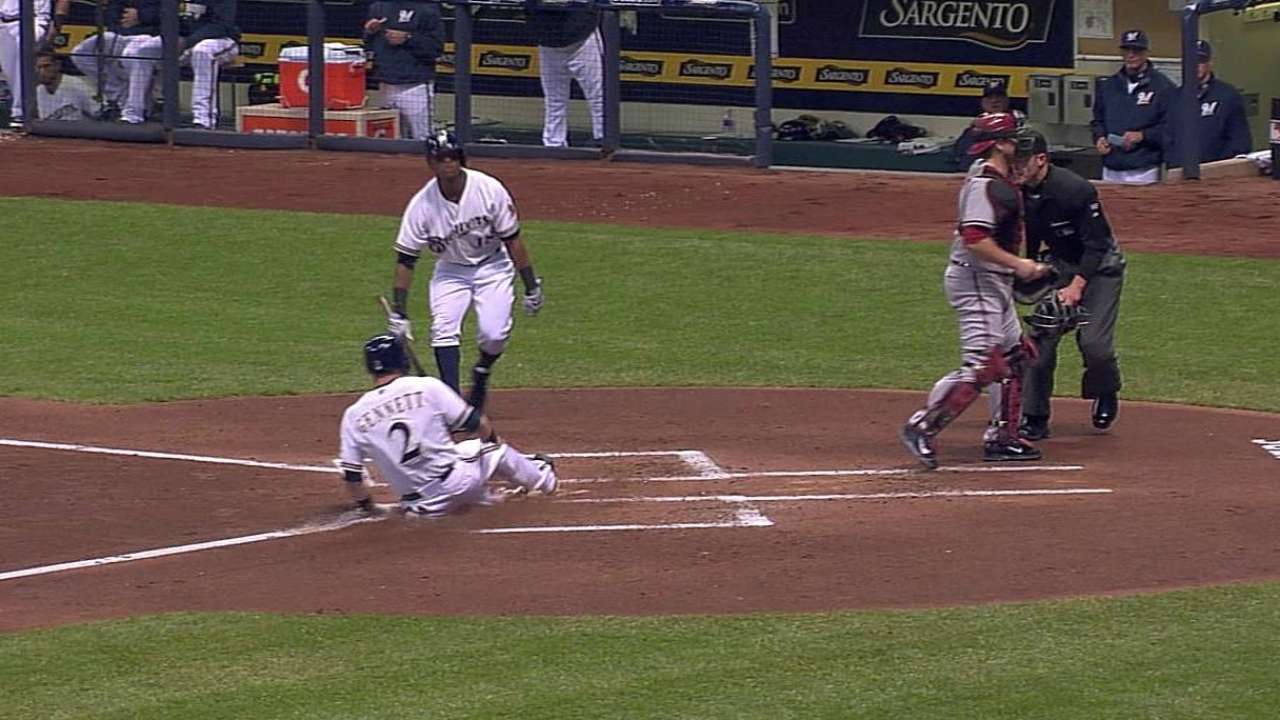 MILWAUKEE -- Brewers first baseman Lyle Overbay had a fan this week in the D-backs' dugout.
"I'm always rooting for him," said Arizona first baseman Paul Goldschmidt.
Goldschmidt was only two weeks into his Major League career in August 2011, when the D-backs signed Overbay out of free agency. Arizona had just lost Xavier Nady to an injury and was looking for a veteran to pair with then 23-year-old Goldschmidt.
Instead of rivals for playing time, they became friends.
"It makes it a lot better when you have someone you can go to," Goldschmidt said Wednesday, before the teams wrapped up their series at Miller Park. "When you get called up, you're just trying to survive.
"I did pretty well after I first got called up, but the next year, I started off really bad, and he was there to encourage me. It was really nice to have that."
They talked hitting, but Overbay's most important lessons, Goldschmidt said, came on defense. Overbay also became a mentor for off-the-field concerns facing a young player finding his way in the Major Leagues.
Goldschmidt made it through his challenging 2012 season, and after Overbay moved on in 2013, Goldschmidt emerged as one of the most dangerous hitters in baseball. Goldschmidt finished second in the National League Most Valuable Player Award balloting last season.
Overbay gets some of the credit. The two had dinner with a group of players during Spring Training, and they remain in regular contact via text message.
"He was the best teammate you could ever ask for," Goldschmidt said.
Adam McCalvy is a reporter for MLB.com. Read his blog, Brew Beat, and follow him on Twitter at @AdamMcCalvy. This story was not subject to the approval of Major League Baseball or its clubs.