Henderson to begin rehab assignment soon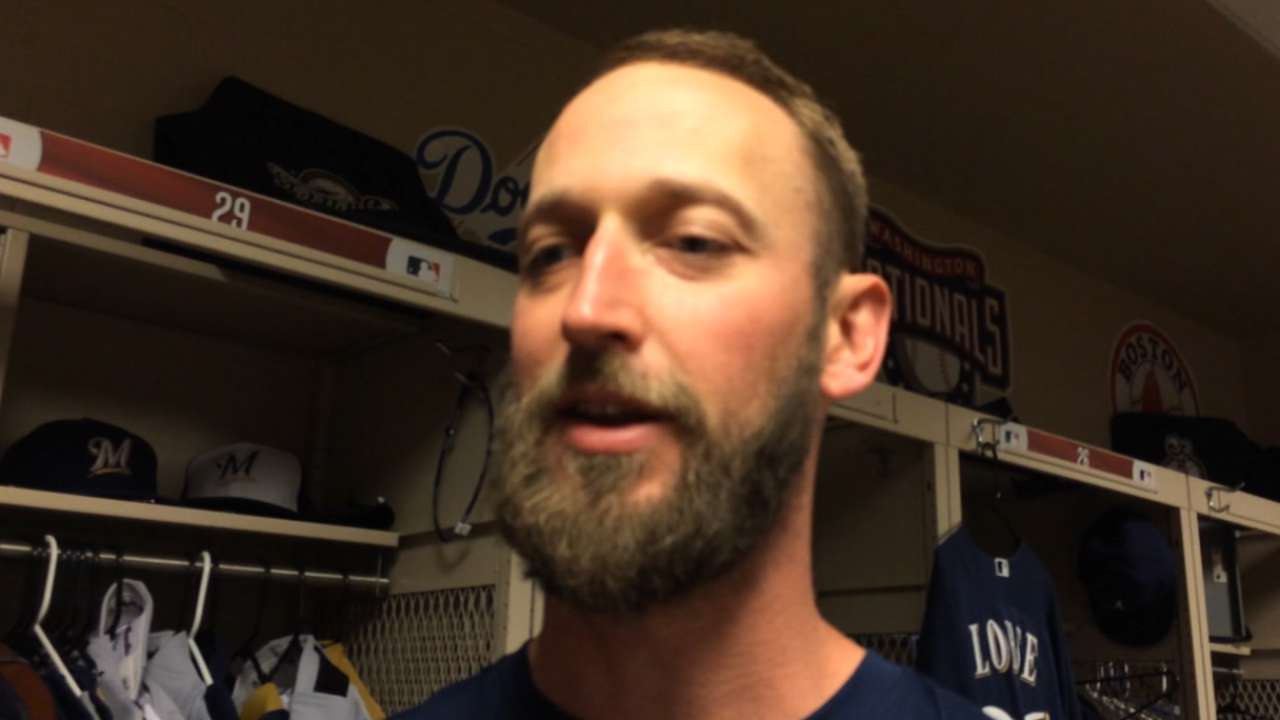 ATLANTA -- Jim Henderson will throw what will likely be his last bullpen session on Tuesday before beginning a rehab assignment. Brewers manager Ron Roenicke, however, did not say where Henderson would potentially begin his path back to the Majors.
Henderson, who is sidelined with right shoulder inflammation, played catch on Monday as part of his regular throwing program. He has not felt any pain since throwing a bullpen session on Saturday. Henderson felt a little weak, but said that was expected.
"It's one of those day-by-day things now," Henderson said. "You're anxious, but you've got to be patient with it, too."
Henderson, who has missed 15 games since he went on the disabled list on May 2, is comfortable with how his recovery process is progressing. He believes the warmth and humidity in Atlanta will only help his condition.
"One of the problems was I wasn't able to get loose," Henderson said. "That hasn't been a problem so far. It was cold in Chicago, but I got loose playing catch fine there, too, so that's been encouraging. Everything's going well."
Joe Morgan is an associate reporter for MLB.com. This story was not subject to the approval of Major League Baseball or its clubs.