Gomez back in Brewers lineup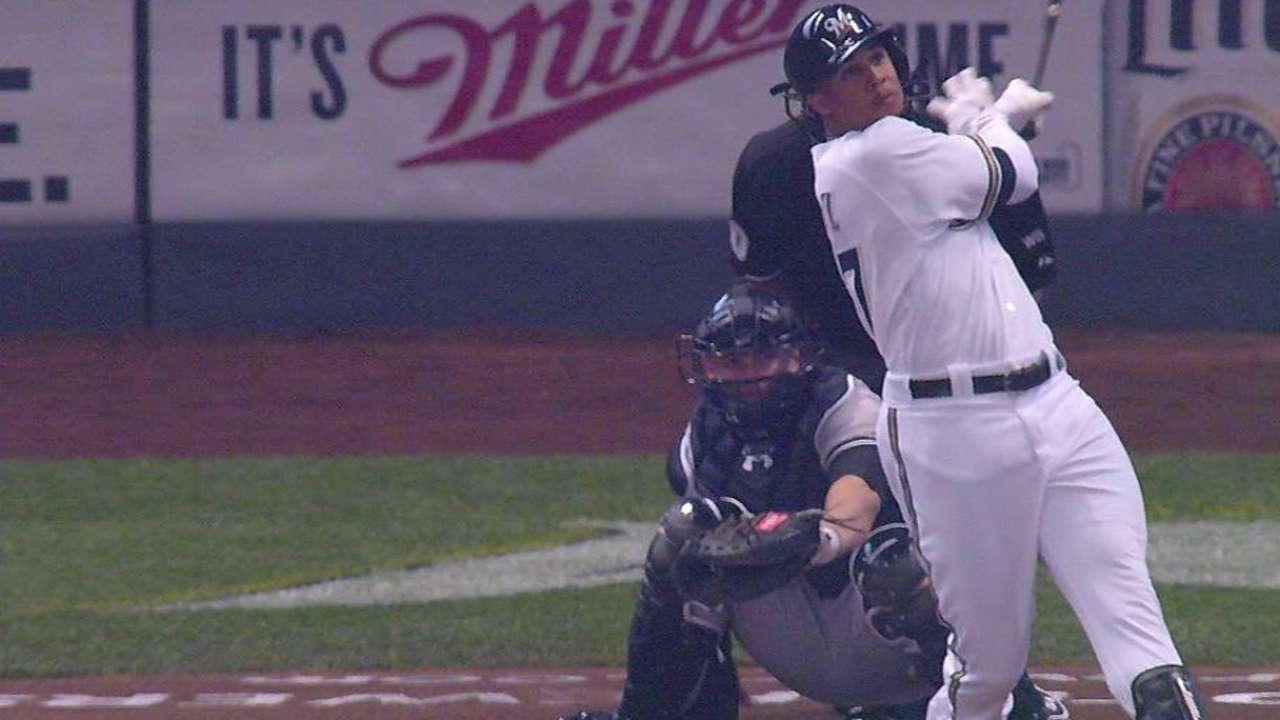 ATLANTA -- Carlos Gomez was back in the Brewers lineup on Monday night after lower back tightness and a stomach bug sidelined him for five games last week. He tested both ailments with a pregame running session in the outfield at Turner Field.
"It's still weak, but it's good enough to play today," Gomez said. "Sometimes, you don't have to be 100 percent to play, so I've decided to play today. It's still weak and still painful, but at least I ate today."
Gomez believes food poisoning is the issue. He ate a burrito and eggs on Saturday morning in Chicago and began experiencing issues late Saturday night. He did not eat again until Monday and experienced no issues following his pregame workouts.
"He should be fine," Brewers manager Ron Roenicke said.
Milwaukee has slumped in Gomez's absence, compiling a 2-3 record and averaging only 2.2 runs per game. The club is 25-14 with Gomez, who leads the Brewers with nine home runs, 21 RBIs and 27 runs scored entering Monday.
Even not at full strength, Milwaukee's struggling offense will be glad to have Gomez back against Atlanta. The Braves lead the Majors with a 2.82 staff ERA.
"You don't necessarily have to hit 4-for-4 to help your team to win," Gomez said. "Play good defense and play smart, and I think my name in the lineup makes a big difference and makes you think."
Joe Morgan is an associate reporter for MLB.com. This story was not subject to the approval of Major League Baseball or its clubs.