Vaughn to represent Crew at First-Year Player Draft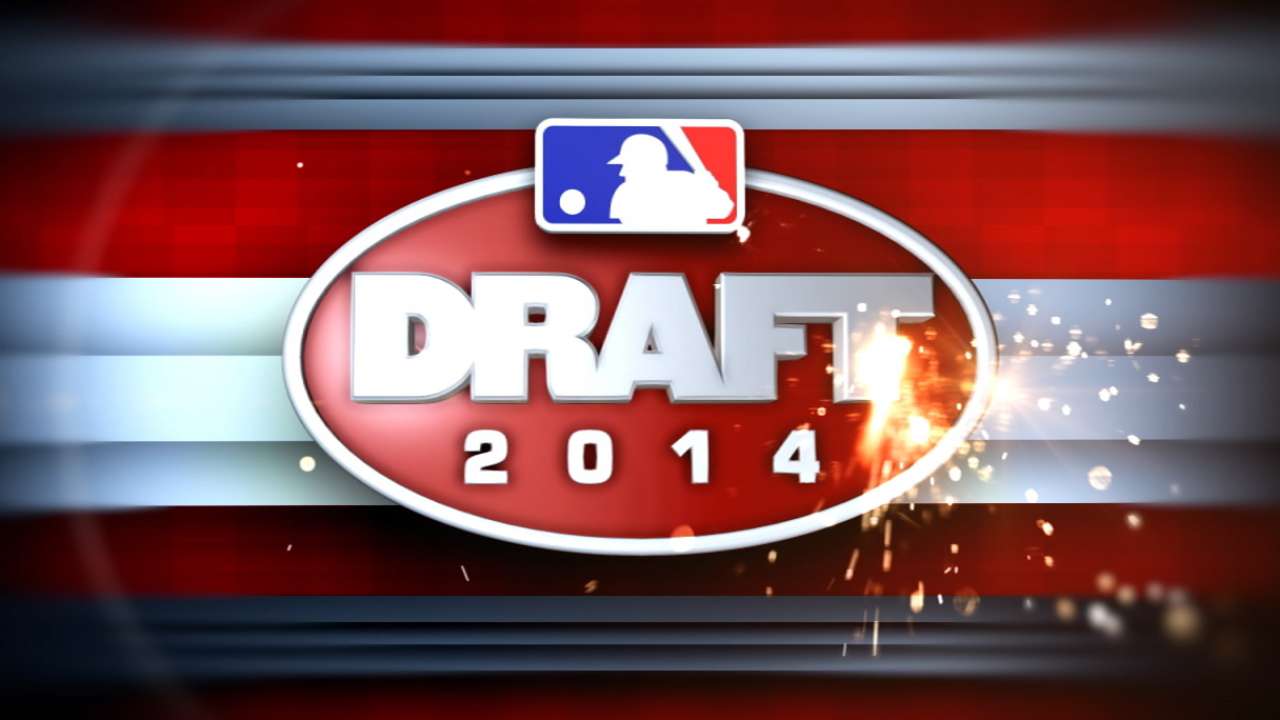 ATLANTA -- Twenty-eight years ago, the Brewers made Greg Vaughn the fourth overall selection in the 1986 First-Year Player Draft. Four All-Star nods and 355 home runs later, Vaughn will read the name of Milwaukee's newest first-rounder at pick No. 12 in this year's Draft.
Although Vaughn played for five different teams his 15-year career, his impact with the Brewers still stands. The Sacramento native ranks eighth in franchise history with 169 homers and 10th with 566 RBIs despite playing only 903 games for the Brew Crew.
Perhaps his best season in Milwaukee came in 1993 when he recorded a career-best .267 batting average, 30 home runs and 97 RBIs as he made his first All-Star team.
Vaughn was even better three years later when he earned his second trip to the All-Star Game, batting .280 with 31 homers and 95 RBIs in only 102 games for the Brewers before he was traded to the Padres in a five-player deal at the Trade Deadline.
The 2014 Draft will take place on June 5-7, beginning with the Draft preview show on MLB.com and MLB Network on Thursday, June 5, at 5 p.m. CT. Live Draft coverage from MLB Network's Studio 42 begins at 6 p.m., with the top 74 picks being streamed on MLB.com and broadcast on MLB Network. MLB.com's exclusive coverage of the second and third days will begin with a live Draft show at 11:30 a.m. CT on June 6.
MLB.com's coverage includes Draft Central, the Top 100 Draft Prospects list and Draft Tracker, a live interactive application that includes a searchable database of Draft-eligible players. Every selection will be tweeted live from @MLBDraftTracker, and you can also keep up to date by following @MLBDraft. And get into the Draft conversation by tagging your tweets with #mlbdraft.
Joe Morgan is an associate reporter for MLB.com. This story was not subject to the approval of Major League Baseball or its clubs.