Gomez given day to rest in finale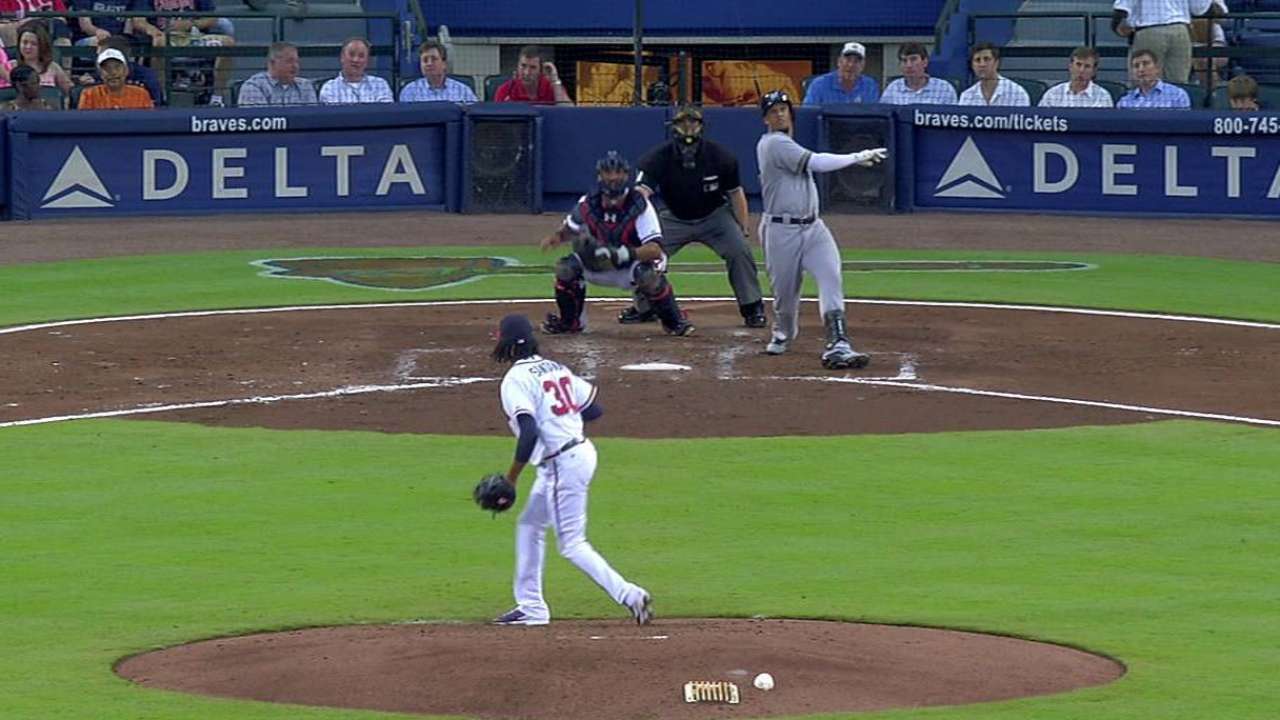 ATLANTA -- Center fielder Carlos Gomez was out of the lineup on Thursday night as Brewers manager Ron Roenicke opted to give him some rest. He missed five games last week due to lower back tightness and a stomach bug.
"We're hoping it's just today, and we're hoping tomorrow he'll be fine," Roenicke said. "He doesn't like to sit out. I'm hoping we can use him off the bench today."
Roenicke believes that the rigors of playing an entire game take a toll on Gomez, including the number of swings required of the leadoff batter, as well as the fly balls he pursues in the outfield and the times he dives back to first base on pickoff moves.
"He's OK; he's not good," Roenicke said. "He got through the game last night not good, and I told him the other day I don't mind playing him if we feel like we're getting him a little better, but if we're getting worse because he's playing, it's probably not smart to keep playing him."
On paper, Gomez appears fine. He went 5-for-13 in Milwaukee's first three games against Atlanta this week, throwing out Chris Johnson attempting to tag from second to third base on Tuesday and notching three hits -- including a homer -- on Wednesday.
But the injury has slowed Gomez down, and he has noticeably grimaced on plays such as when he swings and misses.
"You look at what he's doing -- he hit a home run, he got a base hit -- and you're still thinking, 'He's still helping you win,' which he is," Roenicke said. "But we need him 100 percent. If he gets on base, he can't run. And he's a different player when he's not able to do the things with his legs. That's a big part of his game."
Joe Morgan is an associate reporter for MLB.com. This story was not subject to the approval of Major League Baseball or its clubs.