Gomez hopes consistency returns with health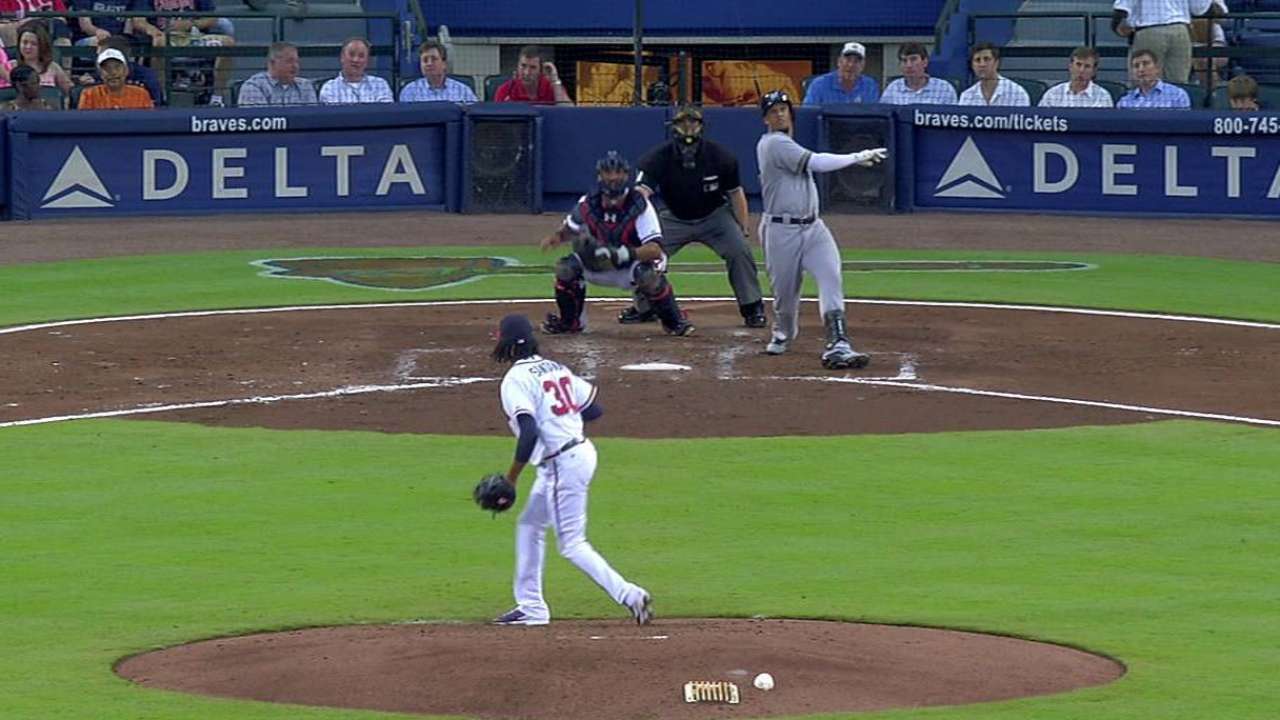 MIAMI -- Brewers center fielder Carlos Gomez has sought consistency upon his return to the lineup, but that has proved to be a challenge over the past seven days.
"The last week I was out a couple games, suspended for three, and I didn't play for another three with back spasms," Gomez said. "Now I start feeling better, and I think I'm going to have better results. Find a better position to help my team."
On the Brewers' road stretch, Gomez is 5-for-13 (.385) with a homer and two RBIs. Milwaukee, however, has dropped five of its past six games, and the offense has struggled to produce.
Manager Ron Roenicke inserted Gomez into the cleanup spot Friday for the first time this season because Ryan Braun was not in the lineup. Should Braun return Saturday, Gomez would slot back at leadoff.
Roenicke was reluctant to put Gomez fourth because the manager did not want him to think he needed to swing for power in the middle of the order.
In 85 career plate appearances as the fourth batter entering Friday, Gomez was 15-for-73 (.205) with 18 runs, two doubles, three home runs, nine RBIs, 10 walks and 24 strikeouts.
"He's better, especially with him he's so violent in his actions that it makes a difference the more he's out there," Roenicke said of Gomez's health.
Gomez, who entered Friday having started 42 of 48 games, said it would not take much to get him back in playing mode after a day off.
"Not after you have a Cuban coffee," Gomez said, joking.
Christina De Nicola is a contributor to MLB.com. This story was not subject to the approval of Major League Baseball or its clubs.