Nelson's 2014 debut expected to be spot start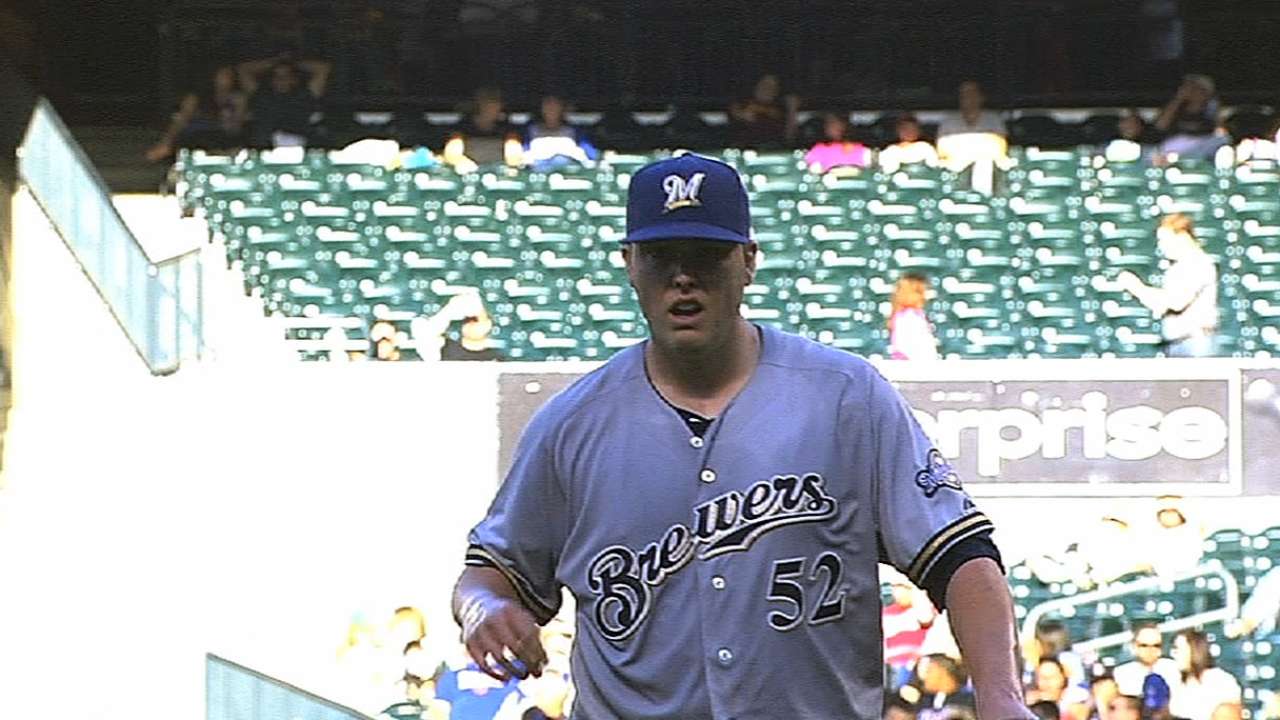 MIAMI -- Right-hander Jimmy Nelson was checking in at his New Orleans hotel prior to his Triple-A start on Friday when he got the call.
With Brewers righty Yovani Gallardo still nursing a sprained left ankle, the club decided to go with a spot starter for Sunday's finale in Miami at Marlins Park.
In comes Nelson, who will make his 2014 debut. Because Gallardo is not headed to the disabled list, this will likely be Nelson's lone appearance before being sent back down.
"I think if you're him and they asked you if you know you want to come up for one day and go back down, what do you want to do? There's no question," manager Ron Roenicke said. "You come up, and he's trying to prove to us what he can do. He was disappointed in the start he had for us last year. He's trying to show us something."
Last season, Nelson earned a September callup. In four appearances, he posted a 0.90 ERA in 10 innings with eight strikeouts and five walks. On Sept. 28, in his only start, he allowed a run on one hit while striking out four and walking three in five frames.
Over nine starts for Triple-A Nashville this year, Nelson was 5-1 with a 1.71 ERA. He recorded a quality start in each of those outings but has not pitched since last Sunday.
Nelson, rated the top prospect in the organization by MLB.com, has been working on improving his command since his Major League debut. In 58 Minor League innings, he had 58 strikeouts and just 17 walks.
"Mentally trick myself into three balls is a walk," Nelson said. "Stay out of those two-ball counts. If I do, recollect my thoughts and throw a quality strike. Steadily getting better; my changeup's been getting better every year the last few years. Been able to command both my fastballs both sides of the plate. That's a big thing. That opens up the other stuff."
The 24-year-old has seen improvement every season since he was selected in the second round of the 2010 First-Year Player Draft. He has learned from both on-field experience and veteran players around him.
"I'm just trying to think about tomorrow really," Nelson said. "I'm not really trying to focus on if it's one or multiple [starts]. Just take care of the start tomorrow."
Christina De Nicola is a contributor to MLB.com. This story was not subject to the approval of Major League Baseball or its clubs.