Aramis to return as designated hitter vs. Twins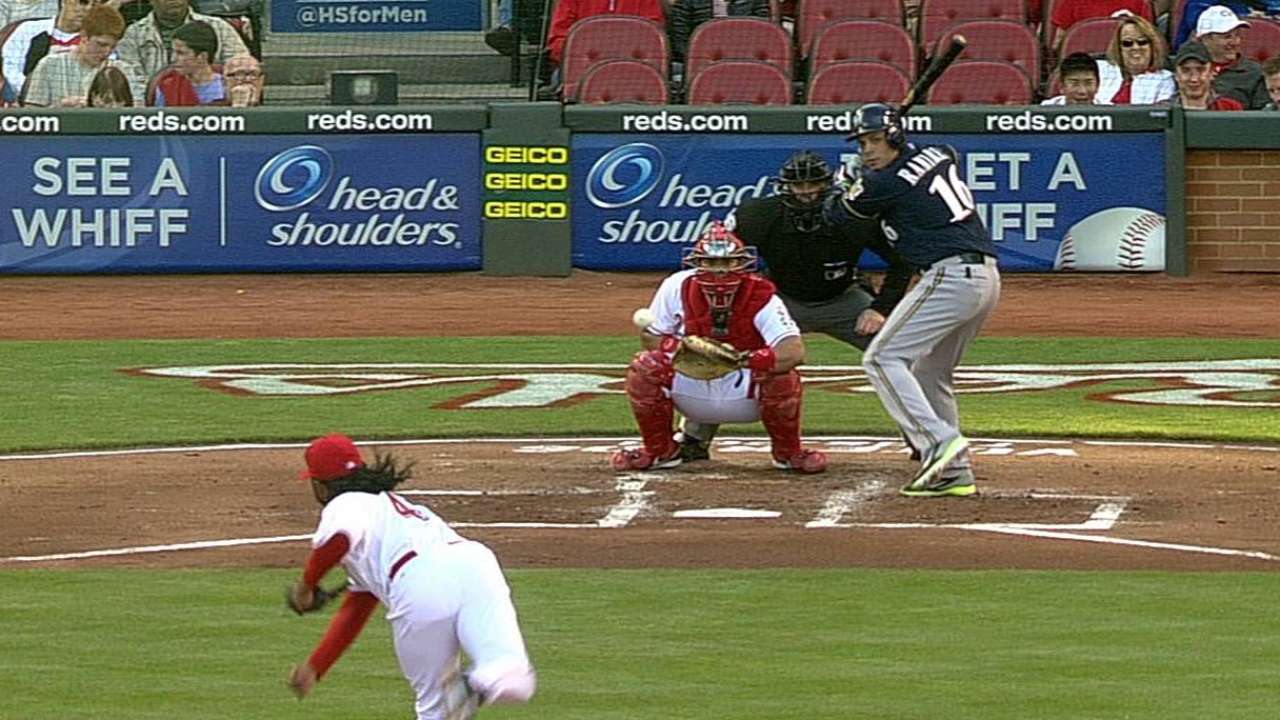 MILWAUKEE -- The potent Milwaukee lineup will get a boost on Wednesday, when third baseman Aramis Ramirez is expected to be activated from the disabled list against the Twins.
Ramirez has been sidelined for three weeks with a strained left hamstring but says he feels ready to go following a two-day rehab stint with the Class A Wisconsin Timber Rattlers. Ramirez went 2-for-6 over two games and played four innings at third base on Sunday before he left the game after a rain delay.
Milwaukee manager Ron Roenicke said the scouting report from his son, Wisconsin coach Lance Roenicke, was positive.
"He said he swung the bat really good yesterday," Roenicke said. "The first day, his timing was a little off. Yesterday was good. The last ball he hit, he hit a bullet to first base, which tells you he's really staying back on the ball, seeing the ball well. He said he moved around a lot, so [those are] good signs."
Ramirez and the elder Roenicke confirmed that Ramirez would be used as a designated hitter on Wednesday before a re-evaluation. Ramirez went through pregame activities with the Brewers on Tuesday and said that playing DH would allow him to play nine full innings on his first day back.
"I don't want to [come out of the game early], and that's one of the reasons I went to rehab," Ramirez said. "I didn't want to play five innings and leave. With the DH I can play the whole game, and when I play the field, it's going to be nine innings."
Roenicke said he knew where he would slot Ramirez in the lineup, but he would not reveal his plans. Though Ramirez has not been in the starting lineup in any position other than third or fourth since joining the Brewers in 2012, he said he was open to moving elsewhere given the productivity of Jonathan Lucroy and Carlos Gomez in the respective third and fourth spots.
"I usually hit third and fourth in Chicago, and since I've been here I've hit fourth, but it doesn't really matter," Ramirez said. "The bottom line is winning games, and the first four guys in the lineup, 'Siggy' [Jean Segura], 'Brauny,' and 'Luc' and then Gomez, they're doing a pretty good job, so there's no reason for us to change the lineup."
The Brewers optioned Elian Herrera to Class AAA Nashville on Tuesday night to make room for Ramirez on the roster. Roenicke said the club chose to keep Irving Falu rather than Herrera because Falu was a stronger defensive infielder.
Adam McCalvy is a reporter for MLB.com. Read his blog, Brew Beat, and follow him on Twitter at @AdamMcCalvy. Caitlin Swieca is an associate reporter for MLB.com. This story was not subject to the approval of Major League Baseball or its clubs.