Too many hot hitters create lineup problems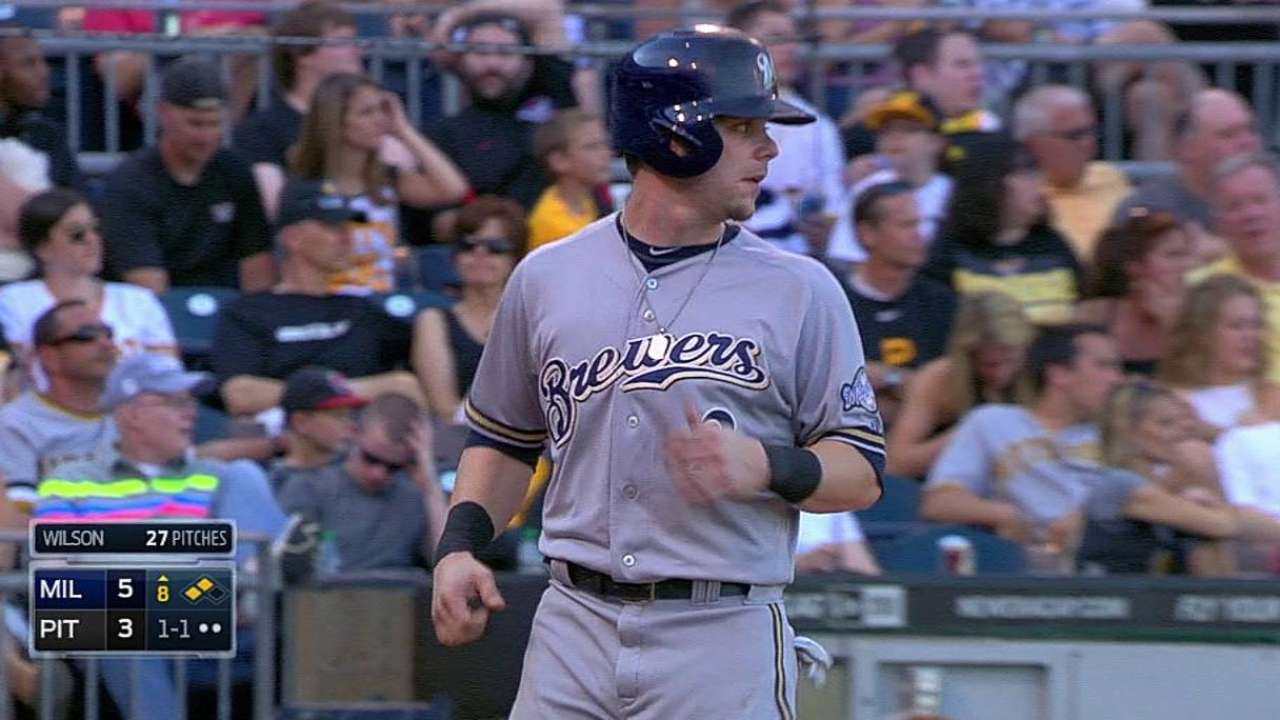 PITTSBURGH -- Here's a good problem for Brewers manager Ron Roenicke: His lineup shuffle worked too well.
Since Roenicke responded to Aramis Ramirez's hamstring injury and a subsequent offensive lull by installing Jean Segura as the leadoff man, followed by Ryan Braun, Jonathan Lucroy and Carlos Gomez, all of those players have swung hot bats. Now Ramirez is back, batting fifth for the first time in his Brewers tenure, and the offense is still churning along. The Brewers entered Sunday having batted .297 and averaged 6.1 runs in their past 17 games.
"I keep looking at that thing thinking I want to get back to [Braun] three and [Ramirez] four, and they're not allowing me to do it," Roenicke said. "[Gomez] is a hard one. I really don't know what to do with Gomey. He does well everywhere I put him. I'd like to see him lead off because I think he does a lot to that opposing team, but I don't know.
"If [Segura] keeps swinging it, then it makes it easier. But if he struggles some, I think that's what we'll end up doing. Then there will be a conversation with Gomez; I think he likes it in that cleanup spot."
Segura entered Sunday batting .282 as the leadoff hitter and .459 with a .487 on-base percentage when batting in the first inning. Since moving to the leadoff spot on May 22, only one National League player (teammate Khris Davis) has scored more than Segura's 14 runs.
"I'm just comfortable, because I've been in that spot before in the Minor Leagues," said Segura, who said he hit leadoff in 2010 and '12 in the Angels' system. "As a leadoff hitter, I know what I'm going to do. I'm going to get on base a little more. That's my goal."
Segura's comfort in that batting order position is apparent to Roenicke.
"The confidence, that's what this game is," Roenicke said. "When you have as much ability as all of them have here, it's all about confidence. How do you get that? I don't know. Sometimes you can jump start it a little by moving somebody in the order and doing other things, but most of the time, they have to succeed somewhere, and then they take off."
Adam McCalvy is a reporter for MLB.com. Read his blog, Brew Beat, and follow him on Twitter at @AdamMcCalvy. This story was not subject to the approval of Major League Baseball or its clubs.