Thornburg, Henderson start throwing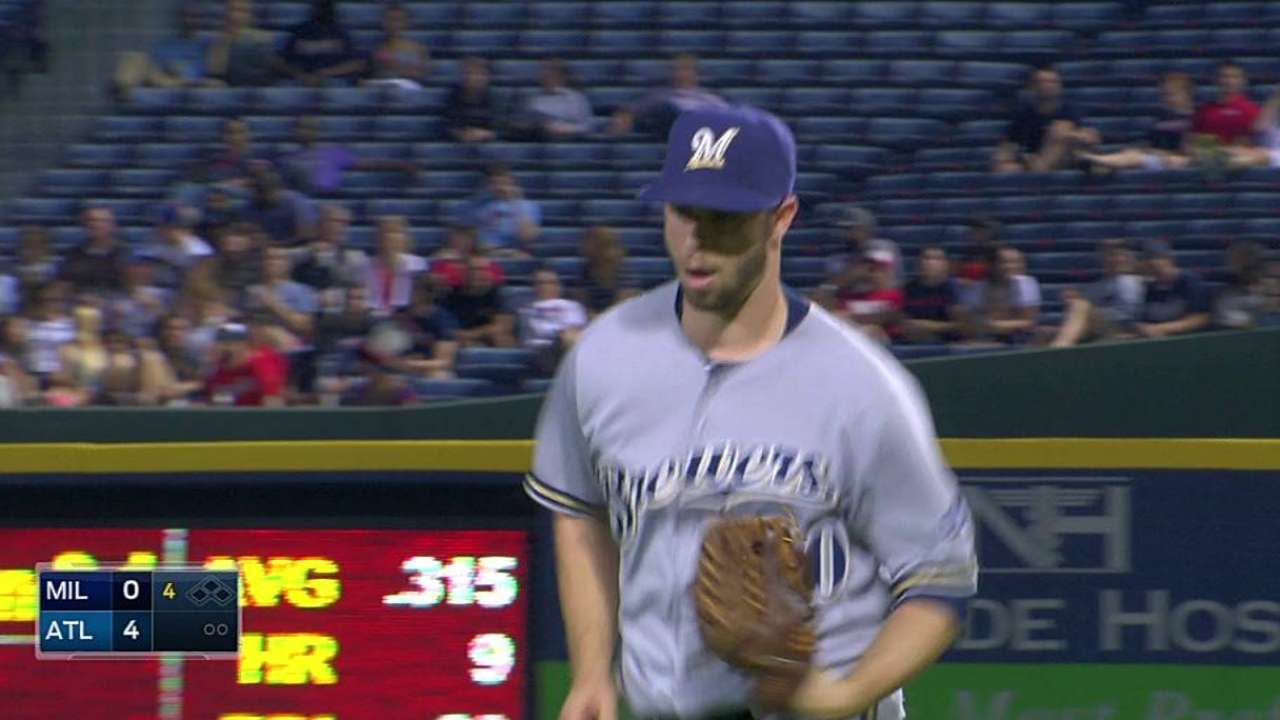 MILWAUKEE -- Though the Brewers still aren't sure what's wrong with the right elbow of reliever Tyler Thornburg, they sent him to their Spring Training facility in Arizona to rehab and get into a throwing routine.
Thornburg was placed on the disabled list on June 7 with soreness in the elbow, and though the team has ruled out Tommy John surgery after an MRI showed a clean ulnar collateral ligament, they haven't announced a more specific diagnosis. Manager Ron Roenicke said last Tuesday that the team was holding off on an official diagnosis until Thornburg can see a radiologist on Tuesday or Wednesday.
"It's just soreness, something that runs down, kind of in the forearm," Roenicke said. "Because it had been there for a little bit, they're going to go easy with him. He's in Arizona. They won't play catch yet, but I think shortly he'll be playing catch again."
Roenicke said that Thornburg's stint could last longer than 15 games, though he is not anticipating that it would.
Thornburg will soon be joined by fellow reliever Jim Henderson, who has been on the DL since May 2 with inflammation in his right shoulder. Roenicke said that Henderson has been progressing and has played catch in Milwaukee, but that the training staff still hasn't given him a projected return date.
The Brewers head to Arizona on Monday for a four-game set with the D-backs, and will meet up with the two relievers there.
"It's just so they can get their routine there, because we're only [in Milwaukee] for three days and then go out again," Roenicke said.
Caitlin Swieca is an associate reporter for MLB.com. This story was not subject to the approval of Major League Baseball or its clubs.