Gomez sits with sore hamstring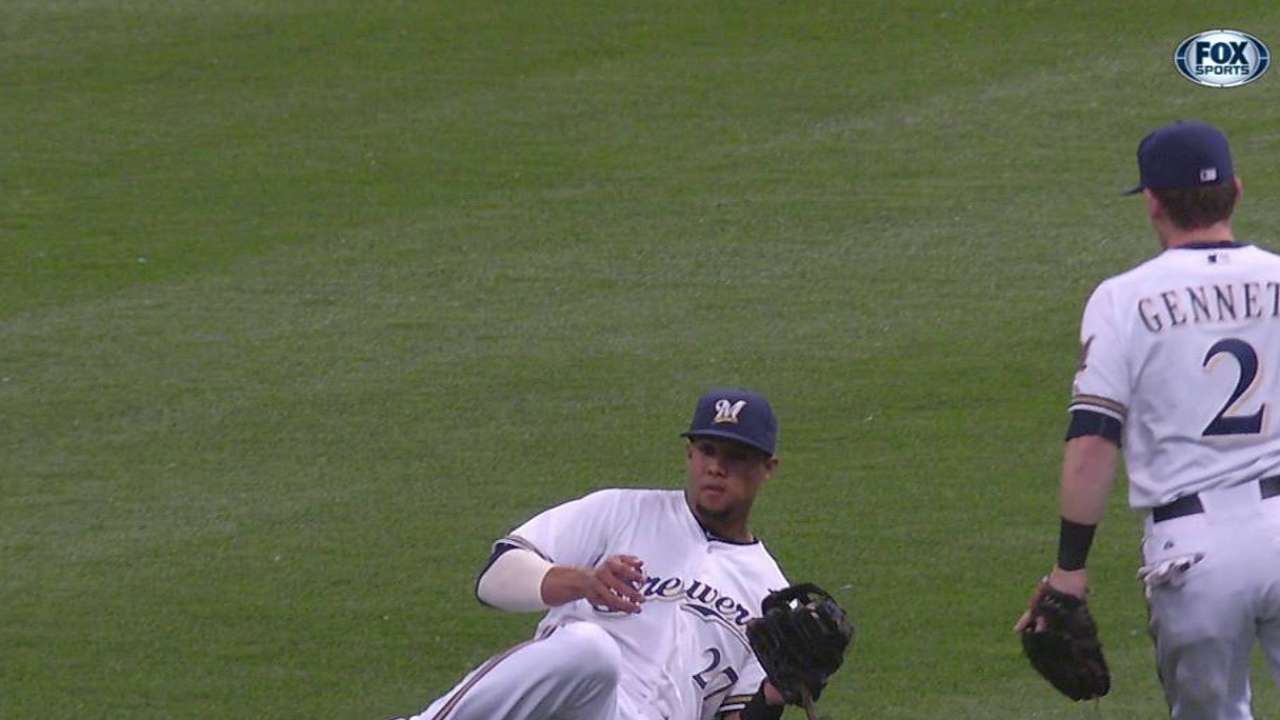 PHOENIX -- It took a sore hamstring to keep Carlos Gomez off the bases on Monday.
Gomez entered the week having reached safely in 30 consecutive games, the longest active streak in the Major Leagues and the eighth-longest such streak in Brewers history. Manager Ron Roenicke did not specify on Monday which leg was giving Gomez trouble but said it was more than a routine day off.
"He's a little sore. It isn't just the rest," Roenicke said. "I really had to give him today off.
"I'm hoping it's just today. He's available that I can use him, but I won't put him in to pinch-run or [for] defense."
Gomez's streak of reaching base is the Brewers' longest since Prince Fielder went 33 straight games in 2007. Monday marked only Gomez's seventh game out of the starting lineup this season.
"I'm feeling good," said Gomez, who didn't mention his hamstring issue. "Last couple of days, I've been feeling much better at the plate, but the last couple of weeks, we have a really tough schedule. We [travel] really late and your body feels really tired, but it's normal.
"I'm fine to play every day. I'm not the one that's going to tell the manager, 'I need a day off.' If he gives it to me, I'm going to take it, but I'm not going to ask."
Adam McCalvy is a reporter for MLB.com. Read his blog, Brew Beat, and follow him on Twitter at @AdamMcCalvy. Teddy Cahill is a reporter for MLB.com. Follow him on Twitter at @tedcahill. This story was not subject to the approval of Major League Baseball or its clubs.