Roenicke has no interest in HBP battles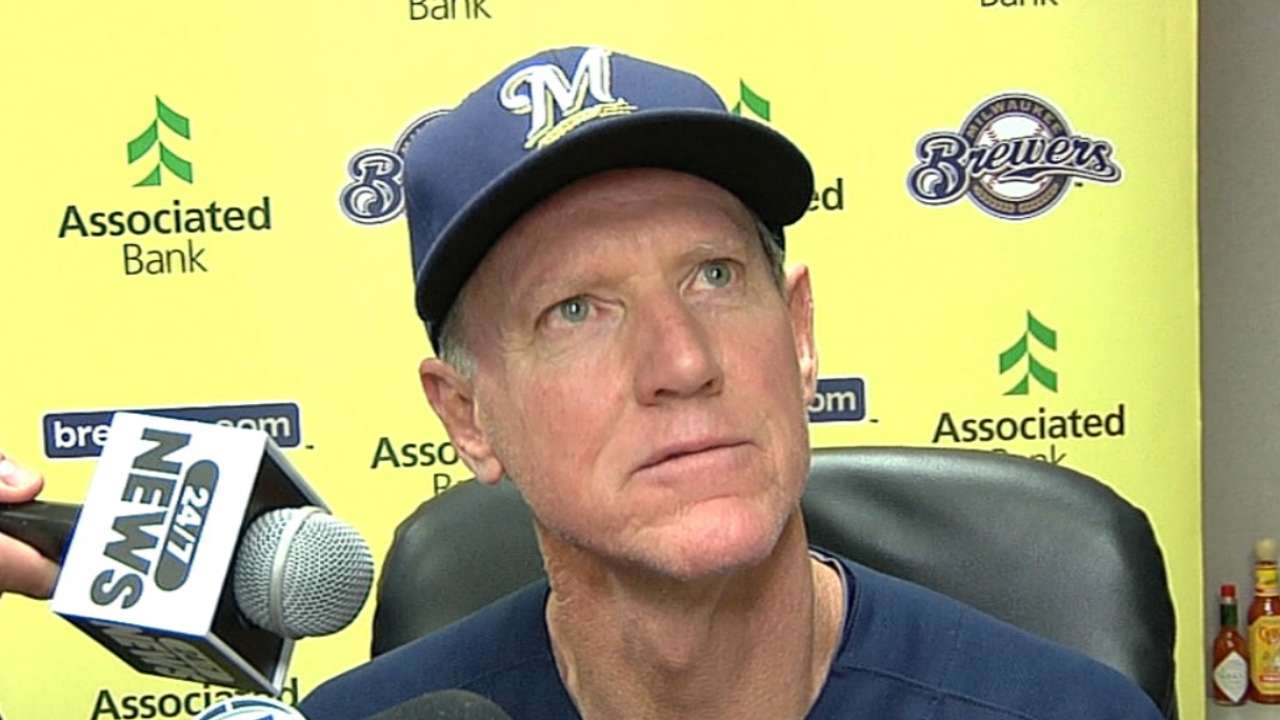 PHOENIX -- If you were surprised that the Brewers did not seek retribution for the fastball that found its way to Ryan Braun's backside in Tuesday's win over the D-backs, you haven't been looking at the numbers.
These say that the Brewers typically avoid getting into hit-by-pitch battles.
"Some clubs feel different about it," manager Ron Roenicke said on Wednesday afternoon. "How many times we get hit during a season and how many times we hit people, it should explain how we feel about it. We do the right things. We try to play the right way, and I'm not in control of what happens on the other side."
Since Roenicke took over in 2011, Brewers pitchers have plunked 125 opponents, and Brewers batters have been hit 248 times. Three times in those four seasons, Brewers pitchers ranked last in the National League in HBPs, and three times, Brewers hitters have ranked in the top three in being hit.
This season, Brewers pitchers are tied with those of the Braves with 18 hit batsmen. Meanwhile, Brewers batters had the third-most HBPs, at 31.
"It's not just this year," Roenicke said. "We try to pitch the way we should pitch. We don't throw at people. There's a time you have to pitch inside to get people out. Good hitters you have to pitch inside. So that's what happens.
"I've seen teams get hurt by it, yes. But I don't think it's part of the game. Just pitch. Get people out."
Adam McCalvy is a reporter for MLB.com. Read his blog, Brew Beat, and follow him on Twitter at @AdamMcCalvy. This story was not subject to the approval of Major League Baseball or its clubs.