High-powered Rox a worthy test for Crew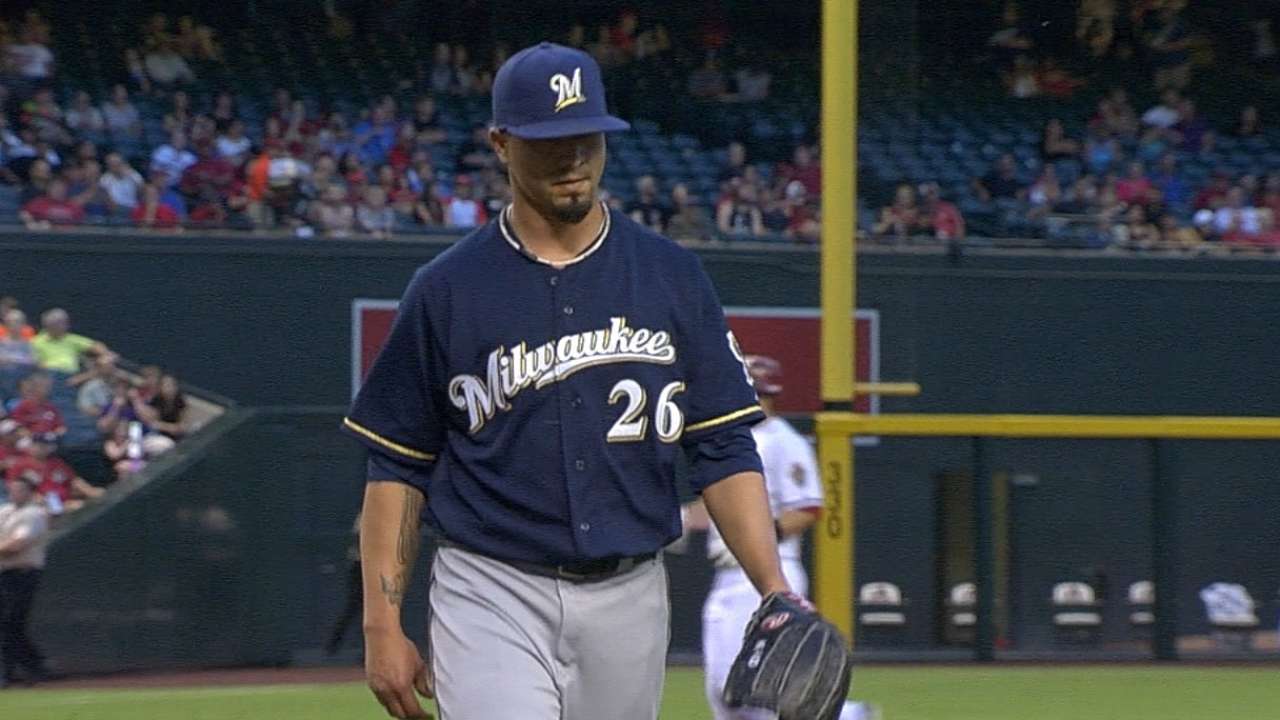 DENVER -- Playing half of their games in the hitter friendly confines of Miller Park, the Brewers don't consider the Coors Field altitude to be a test for the their pitching staff.
What will be the true measuring stick for the rotation in manager Ron Roenicke's opinion is the Rockies' lineup, which owns the best average in the Majors at .281.
"I think their offense is the test," said Roenicke. "I believe they've got some guys hurt, but it's still a great offense. If you're going to succeed and you're going to be a top notch pitcher, you've got to be able to shut down some big offenses."
The Brewers enter the series tied with the Braves for the Major League lead in quality starts at 50 and they haven't had a pitcher issue a walk in the past two games. If the Brewers' staff continues at their current pace, they'll finish the season with 109 quality starts, nine more than their 2011 rotation had when it tied the franchise record of 98.
But then again, Milwaukee has had the luxury of avoiding Rockies shortstop Troy Tulowitzki up until now.
Tulowitzki is hitting .404 (55-for-136) with 13 doubles, 12 home runs, 32 RBIs and 30 runs against the Brewers since entering the league in 2007. That average is the highest in the Majors among batters who have had a minimum of 135 at-bats against Milwaukee.
Numbers like that aren't lost on Roenicke, who considers Tulowitzki's approach at the plate to be one of the finest in all of baseball.
"Tulowitzki has got the stats," said Roenicke. "If you look at Tulowitzki's walks and strikeouts, they're almost the same, which is very rare in today's game. With him not chasing a lot of pitches, [it] helps him to be a consistent hitter."
Cody Ulm is an associate reporter for MLB.com. This story was not subject to the approval of Major League Baseball or its clubs.