Aramis back in lineup day after feeling back tightness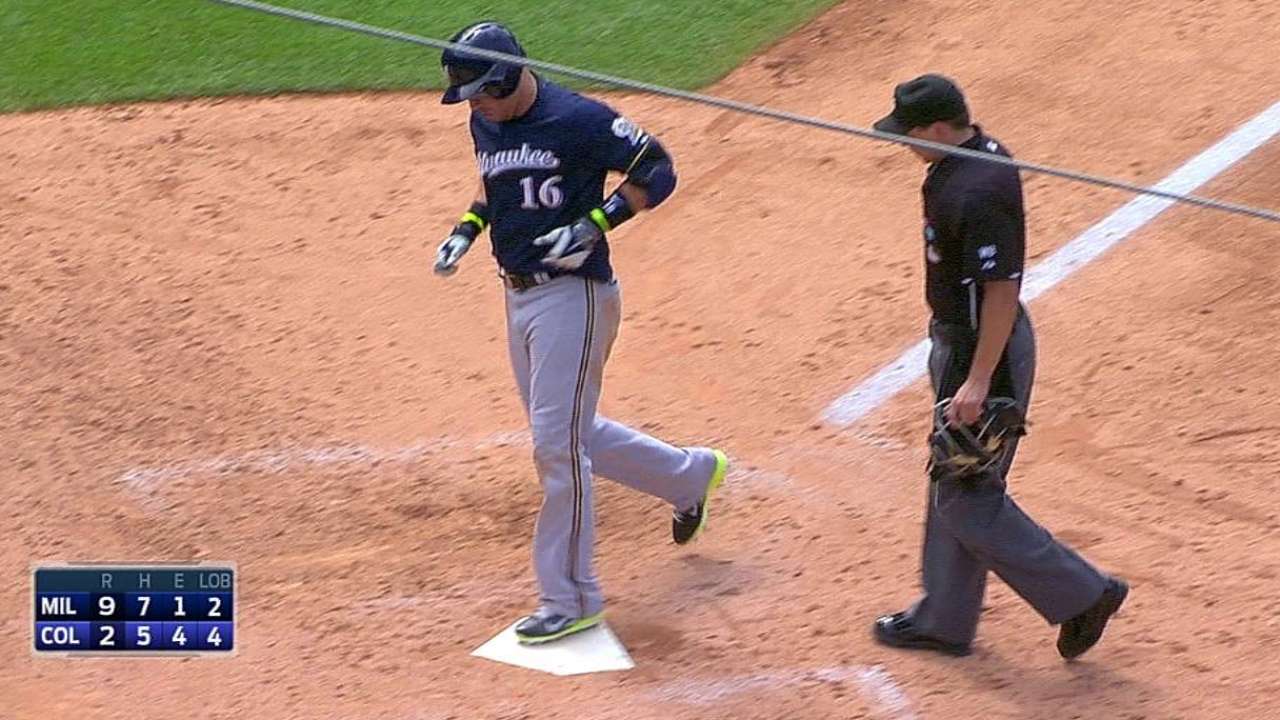 DENVER -- Manager Ron Roenicke was quick to downplay the back tightness that forced Aramis Ramirez to remove himself late in the Brewers' 9-5 win over the Rockies Saturday.
As it turns out, he had good reason.
Ramirez was right back in the lineup Sunday for the series finale against the Rockies. Batting fifth for the Brewers Sunday, Ramirez hit a home run off left-hander Tyler Matzek in his first at-bat.
Roenicke confirmed Ramirez's back was OK one day after he approached the Brewers' skipper in the dugout with mild concern about some tightness. Roenicke ultimately pinch-hit Elian Herrera for Ramirez in the ninth inning and left him in the game at third.
Ramirez has been heating up on the tail end of this road trip, hitting 8-for-13 with five runs, five RBI, two doubles and one home run over the last three games.
He previously missed three weeks with a left hamstring strain earlier this season. Entering Sunday, he has hit .369 (24-for-65) with four home runs and 15 RBIs since being activated from the disabled list
Roenicke admitted some apprehension with how much he has been riding Ramirez lately, but not enough to remove his bat from the lineup.
"I think any time you're on a long stretch and you go on the road for this many games, you have to be a little concerned," said Roenicke. "He comes back off the hamstring [injury] and basically has been out there every day."
Cody Ulm is an associate reporter for MLB.com. This story was not subject to the approval of Major League Baseball or its clubs.