Quick turnaround lets Crew rest banged-up stars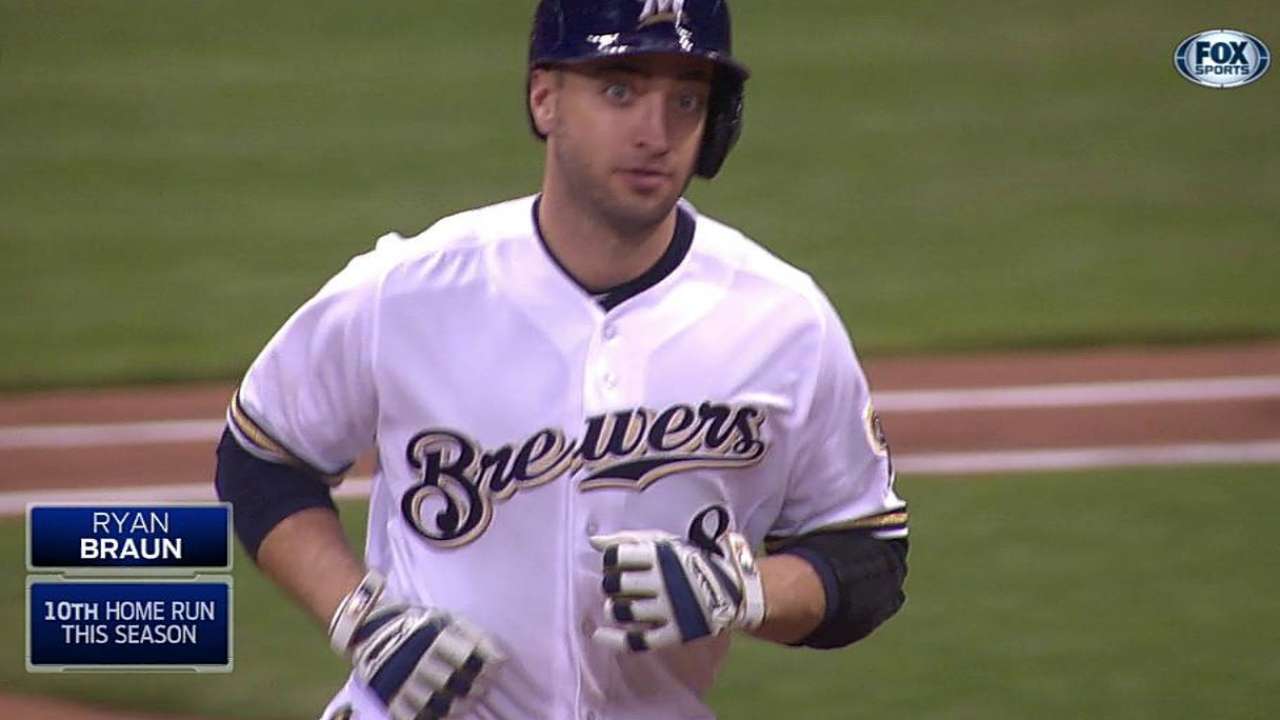 MILWAUKEE -- Though it's not unusual for starters to get a break when a day game comes on the heels of a night game, Brewers manager Ron Roenicke said that resting on Wednesday was particularly necessary for third baseman Aramis Ramirez and right fielder Ryan Braun.
Roenicke said that Ramirez, who was removed after the 11th inning of Tuesday night's 4-2 loss to the Nationals in 16 innings, was still hurting from the left hamstring injury that kept him on the disabled list from May 13 to June 4. The manager said the Brewers planned to re-evaluate Ramirez after Wednesday's game and see if he needed additional time off.
"He was hurting; it worked out, but I needed to get him out of there somewhere," Roenicke said of Ramirez's removal from Tuesday's game. "It's a little bit of everything. The back is creating some things. The hamstring, that one is still not 100 percent gone. He feels fine, but that tightened up."
Braun endured a DL stint of his own in May because of a right oblique strain and sustained a mild right ankle sprain last Sunday in Colorado. Roenicke said that Braun's hamstring has also been bothering him.
Catcher Jonathan Lucroy was also out of Wednesday's starting lineup, and Roenicke said that center fielder Carlos Gomez was hurting as well, though he was well enough to start. The Brewers haven't had an off-day since June 9, and it's fair to say Roenicke is looking forward to the team's two days upcoming days off, Monday and next Thursday.
"Sometimes they work out to where you'll have some quick games and you'll rebound," Roenicke said. "But when you have a game like you do last night, you can't rebound from it. [Lucroy's] a guy that it's not too often that I come to the ballpark and I ask him how he's doing and he gives me an 'Ugh.' Well, he's there. It was a tough one."
Caitlin Swieca is an associate reporter for MLB.com. This story was not subject to the approval of Major League Baseball or its clubs.