Braun on center field: 'I think I could do it'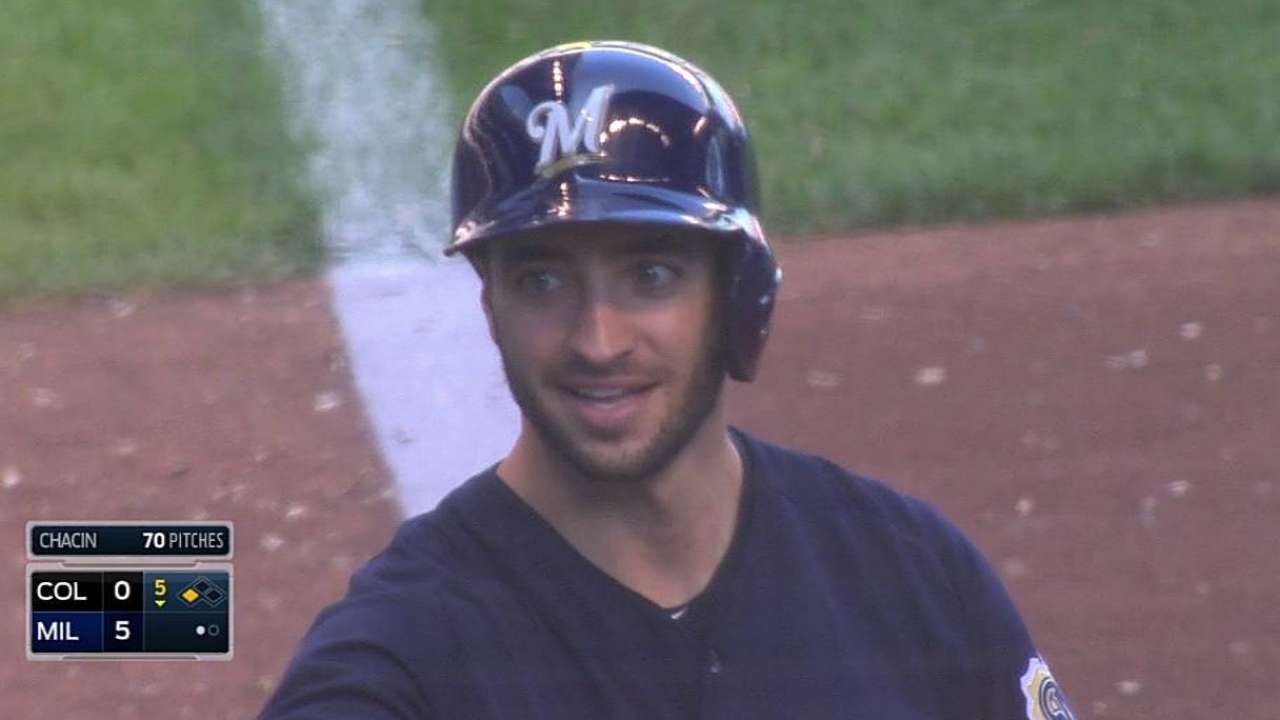 MILWAUKEE -- Brewers third-baseman-turned-left-fielder-turned-right-fielder Ryan Braun could not remember playing center field at any level before manning the position for the final three innings of Saturday's 7-4 win over the Rockies. He took over there after his collision with Carlos Gomez led to Gomez's leaving the game.
"If it was high school or college or anything, I would definitely remember," Braun said. "Sometimes in batting practice I'll get out there. I think it's the easiest place to read the ball off the bat, but there is obviously significantly more ground to cover. I think I could do it."
Braun was barely tested. Only one ball was hit his way -- DJ LeMahieu's two-run single, which Braun fielded and wisely decided to throw to the cutoff man instead of going home.
"I had no chance to get the guy [out at home] in that situation," Braun said. "As an outfielder, you always want to throw the ball, but you need to recognize when you shouldn't try to throw that guy out, and keep the back runner from taking the extra base. You try to control your emotions in the outfield."
Braun was back in right field Sunday.
Earlier in Saturday's game, Braun's wife, Larisa Fraser-Braun, did an interview with FS Wisconsin that gave Brewers fans their first indication that the couple are expecting their first child. Braun typically declines to discuss matters in his personal life and cited that preference when asked about the news on Sunday.
Fraser-Braun did her interview to promote a Brewers Wives Auction on MLB.com that features gift baskets individualized for players and coaches. Bidding closes after Sunday.
Adam McCalvy is a reporter for MLB.com. Read his blog, Brew Beat, and follow him on Twitter at @AdamMcCalvy. This story was not subject to the approval of Major League Baseball or its clubs.