Segura aiming for turnaround; Gomez returns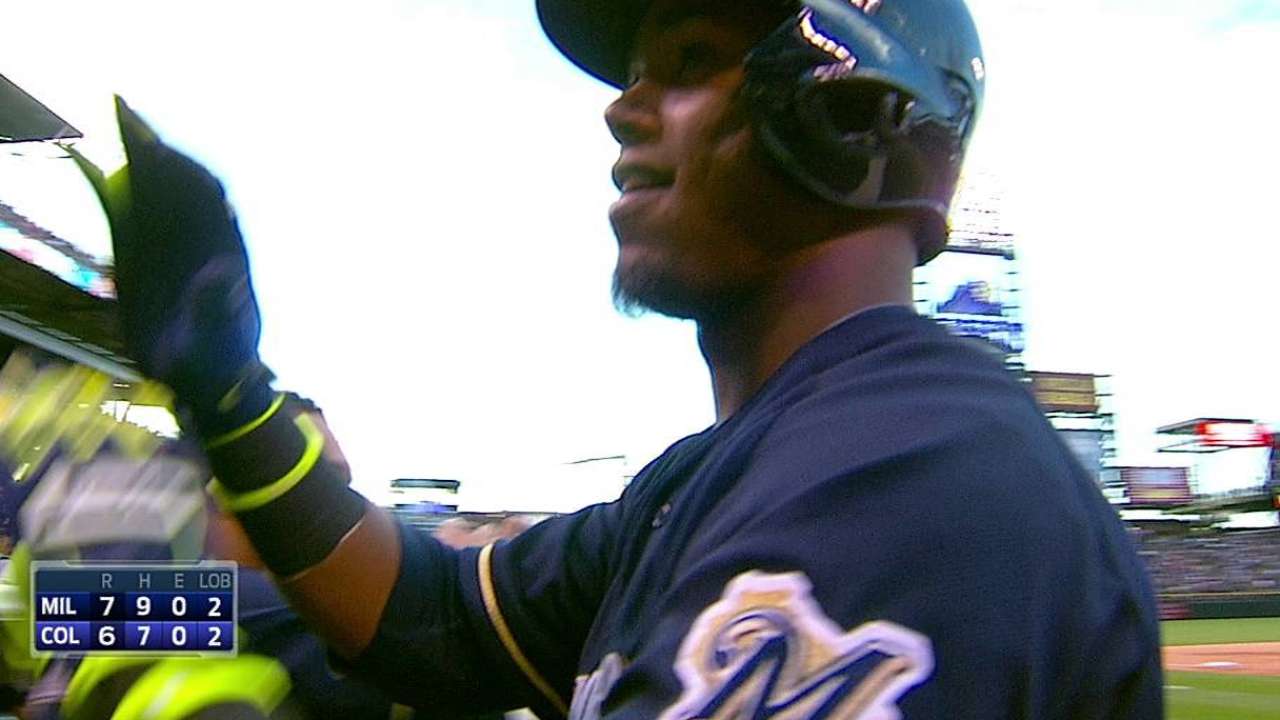 TORONTO -- The Brewers were back to full strength on Tuesday as center fielder Carlos Gomez and shortstop Jean Segura returned from minor injuries, with Gomez feeling refreshed after a rare day off and Segura intent on turning around his subpar start to the season.
Both sat out Sunday's loss to the Rockies, Gomez with a sore neck from an outfield collision with Ryan Braun, and Segura because of what the Brewers have described as cramping at the top of his left quadriceps.
Segura remained less than 100 percent, manager Ron Roenicke said, and entered the day with a .244/.277/.333 slash line, with 14 stolen bases in 22 attempts. Through the same number of games last season, he was at .327/.360/.508, with 24 steals in 27 attempts.
"I think it's not much different," Segura said. "I swing at pitches I'm not supposed to swing at. [Opposing pitchers] are not stupid; when they see that, they see where to attack the hitter. I swing at their pitch, and it's not going to work like that."
This is the first season of Segura's professional career that did not follow a stint in the Dominican Winter League, as the Brewers ordered him to opt for rest during the offseason. That could be one factor in Segura's sophomore slump.
Then there's the matter of opponents having a better book on him.
"That's something you have to get used to," Roenicke said. "You talk about them adjusting to him, well, if they throw certain pitches and you always swing at them, they'll keep doing it. But they had all last year to do that, too, because as hot as he was the first half last year, they tried a little of everything to get him out. They couldn't get him out with anything. So he needs to get back to [being] that guy and get the strike zone back where it should be. And he's pretty good then."
Adam McCalvy is a reporter for MLB.com. Read his blog, Brew Beat, and follow him on Twitter at @AdamMcCalvy. This story was not subject to the approval of Major League Baseball or its clubs.