Lucroy and K-Rod honored to be selected by peers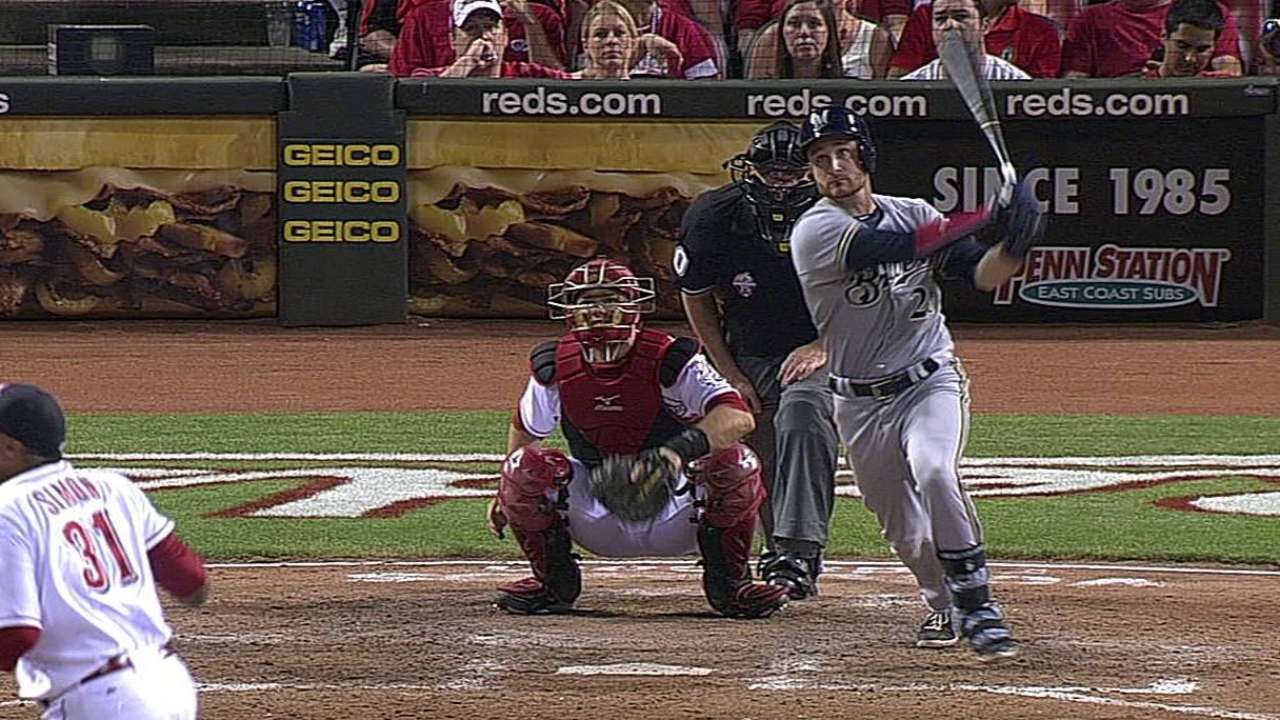 MILWAUKEE -- Though Jonathan Lucroy was ultimately edged out by Yadier Molina in the fan vote for a starting spot in next week's All-Star Game, he said Monday he was extremely honored to earn the top spot in the Player Ballot, voted on by players, managers and coaches.
Lucroy led all National League catchers with 420 votes, beating out Molina, who totaled 348.
"It means a lot. I think that to have the respect of the players is the most important thing for me," Lucroy said. "I mean, the fans are important, but the players, we all know how hard it is, how tough it is. To have them all vote me in there really means a lot. Part of the honor, Lucroy said, comes from knowing how seriously players take their voting power. When filling out his own ballot, Lucroy said he spent a lot of time looking at statistical leaders at each position.
"We all know how hard it is, and we all know how rarely this thing happens," said Lucroy, who will be making his first All-Star appearance. "I mean yeah, you're gonna have guys in there every year, like the top top-tier guys. Whenever you've got regular guys like myself, it's kind of rare for it to happen in our lives. It's always nice to be a part of and be recognized for it."
Joining Lucroy in election through the Player Ballot was Milwaukee closer Francisco Rodriguez, who finished behind only Atlanta's Craig Kimbrel among NL relievers.
"It is really nice to see the guys seeing the work and the sacrifice I've put into this," said Rodriguez, who will be making his first All-Star appearance since 2009. "Being able to recognize it in this particular way is real special for me."
Lucroy is batting .329/.327/.516 this season, while Rodriguez is tied with Kimbrel for the National League lead with 27 saves.
Adam McCalvy is a reporter for MLB.com. Read his blog, Brew Beat, and follow him on Twitter at @AdamMcCalvy. Caitlin Swieca is an associate reporter for MLB.com. This story was not subject to the approval of Major League Baseball or its clubs.