Brewers mull plans for Nelson at Triple-A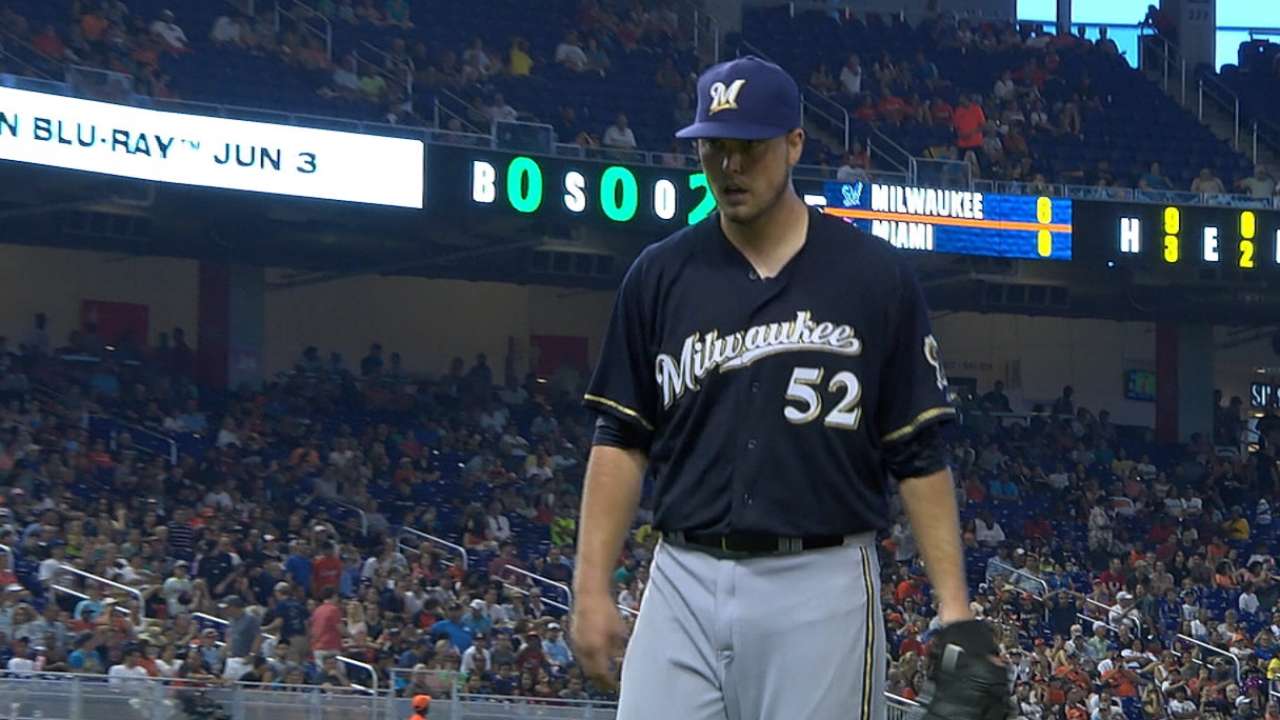 MILWAUKEE -- Brewers fans have been keeping a close eye on Triple-A righty Jimmy Nelson, who has compiled a 10-2 record and 1.46 ERA in 111 innings in Nashville this season. On Tuesday, Ron Roenicke confirmed that the team's front office has, too.
News of Nelson's performances have spread across social media with each start, especially recently as Nelson has had three straight scoreless performances of more than six innings. On Monday night, he went seven scoreless innings against Memphis, allowing four hits.
Roenicke was coy when asked about Nelson on Tuesday but confirmed that the team had had "a lot of dicussions" about promoting the prospect.
"Yeah, he's doing great," Roenicke said. "He's doing everything he can to make us want to bring him up, and that's why [there are] all the discussions."
Part of the delay is attributable to Milwaukee not having any glaring weaknesses in its current rotation, though there was a lot of buzz about Nelson replacing the struggling Marco Estrada last month. Estrada has been better in his last few starts, though he lasted only five innings against Philadelphia on Monday.
Nelson did make a spot start for Milwaukee this season, allowing five hits over 5 2/3 scoreless innings. He made four appearances, but only one start, for the Brewers last September.
"I think when the timing's right, you do it," Roenicke said shortly. "We'll see."
Caitlin Swieca is an associate reporter for MLB.com. This story was not subject to the approval of Major League Baseball or its clubs.