All-Star Lucroy gets well deserved off-day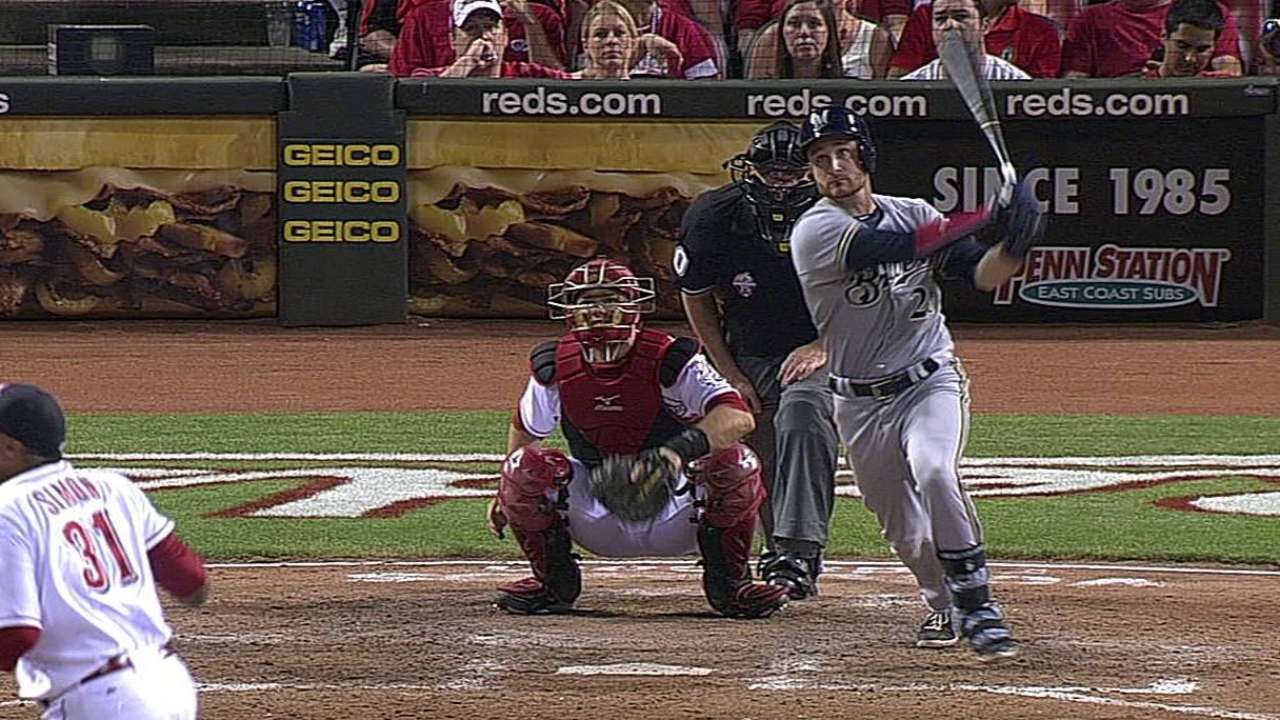 MILWAUKEE -- All-Star catcher Jonathan Lucroy, who has started 82 of the first 91 games, was held out of the starting lineup Wednesday.
"He needs a day off," Brewers manager Ron Roenicke said. " He's caught a lot. And he's played at a really high level. We're trying to get him to continue to do that. Yesterday, the at-bats were a little bit different, behind the plate maybe a little bit different.
Lucroy was hitting .327 with nine homers and 44 RBIs entering Wednesday. His 31 doubles were second most in the National League behind Arizona's Paul Goldschmidt, who hit his 35th double in a 4-3 win for the D-backs earlier Wednesday.
Lucroy has started 75 games behind the plate and six games at first, which Roenicke decided against.
"We always consider him going to first because we like him in the lineup, but we thought physically and mentally he needed a full day," Roenicke said. "And again, I've got him off the bench. It's nice when you can put a guy off the bench in any situation you want and get to pick when you do it."
The Brewers are not without options behind the plate. Milwaukee is 13-3 in games started by backup catcher Martin Maldonado.
Jim Hoehn is a contributor to MLB.com. This story was not subject to the approval of Major League Baseball or its clubs.