Lucroy named to All-Star starting lineup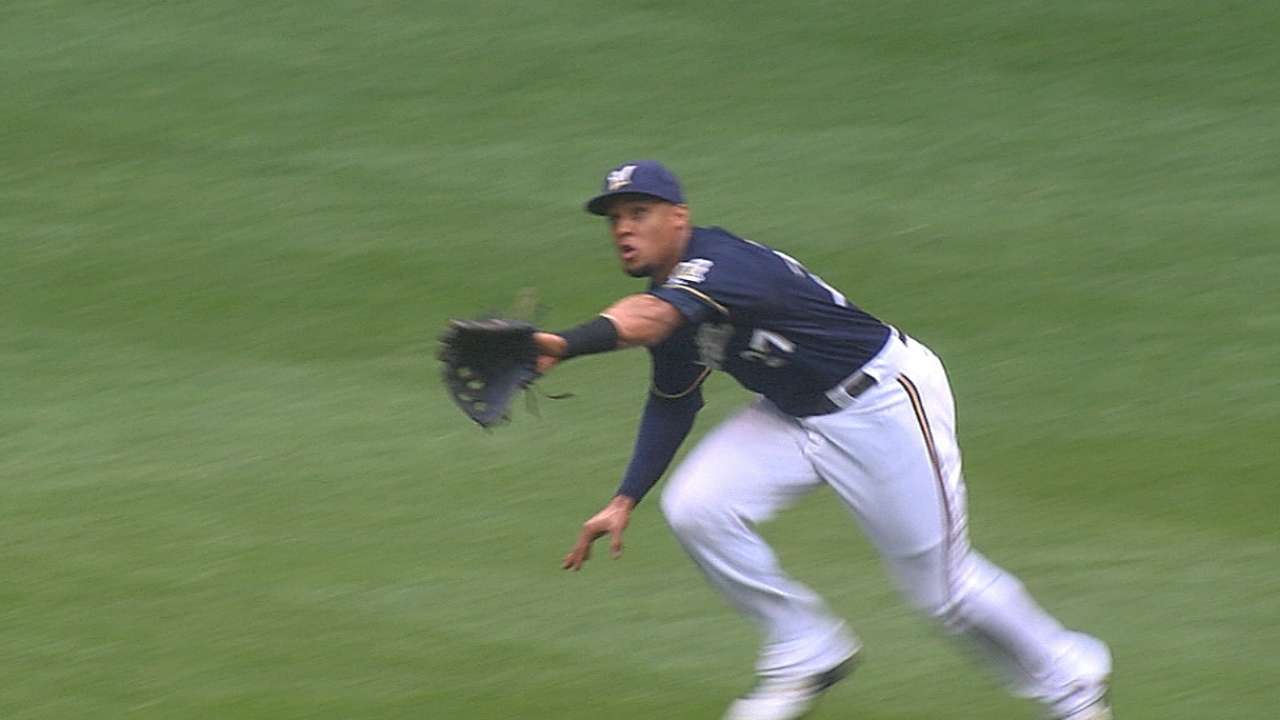 MILWAUKEE -- With the first-place Brewers fighting a funk, catcher Jonathan Lucroy was not eager to discuss being added to the National League's starting lineup for Tuesday's All-Star Game.
"I'm starting today," Lucroy said, indicating his focus was on the Brewers' remaining three games before the All-Star break, and not the All-Star break itself.
By virtue of being the leading vote-getter on the player ballot, Lucroy was an automatic replacement for an injured Yadier Molina in the starting lineup, giving the Brewers a trio of starters (Lucroy, center fielder Carlos Gomez and third baseman Aramis Ramirez) for the second time in franchise history. The Brewers also had three starters in 2011.
Lucroy will be only the second Brewers catcher to start an All-Star Game. Ted Simmons started in 1983.
"It will be fun," Lucroy said. "I hate it because it's an injury. The whole injury thing is brutal. But like I said, it is what it is and I'm going to do my best to help the team win."
Lucroy said he had no inside information about who NL manager Mike Matheny of the Cardinals will choose to start the All-Star Game. Since the Brewers and Cardinals were playing an important weekend series at Miller Park -- the Brewers entered with a two-game lead over the Cards in the NL Central -- Lucroy doubted they would chat about it before meeting in Minneapolis.
"Any of those guys are going to be good, whether it's [Adam] Wainwright or [Clayton] Kershaw or whoever else is in the running for it," Lucroy said. "It's going to be awesome to catch any of those guys."
Adam McCalvy is a reporter for MLB.com. Read his blog, Brew Beat, and follow him on Twitter at @AdamMcCalvy. This story was not subject to the approval of Major League Baseball or its clubs.